"Many great things will not last forever"
After 5 great years of strong collaboration, Mondraker and Fabien Barel are going separate ways. This relationship has been based on an excellent exchange at many levels. From race team organisation, to marketing strategy passing by R&D choices, Mondraker and Fabien Barel have built a partnership during last years. Due to different priorities and to be able to both give 100% to their 2013 goals, they will be heading in different ways.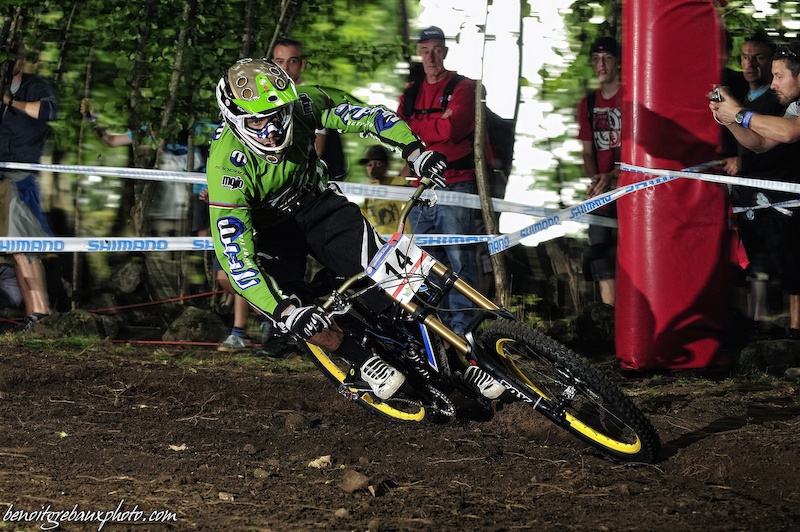 Miguel Pina, Mondraker Manager says: "Fabien has been our international ambassador during our most successful years, and he was the man not only for marketing or business reasons, but because of his strong human values. Fabien is a unique person in the bike scene, nobody is as professional, enthusiast and committed in his goals. He is the perfect combination of a top athlete and a technical engineer, which drove him in the same direction as our company and the Mondraker Family. More than that, beyond all his skills, he has the ability to manage all issues like a real gentleman. We wish him the best from today, and one more time… merci monsieur."
Fabien Barel says: "Working with Mondraker has been a unique experience. The freedom they provided to me in R&D while racing was a great opportunity to perform and the confidence they had in my feedback gave me tons of motivation to give my best to the Mondraker brand. The forward geometry is a great proof point of it. Above the professional aspect, there was no better feeling than being proud of representing a brand when you race or when you ride. I am proud of the product and also proud of passion that I represented. The Mondraker Crew is an unusual group of people that is very complementary on many aspects. it has been outstanding for me to get to know them, a chance for me to work with them and I sincerely would like to thank this core group that has welcomed me as a full part of the Mondraker family."
Many good things come to an end, we can surely say that it was a very successful relationship. Although the brand and Fab are going separates ways, we will remain tight for a long time.