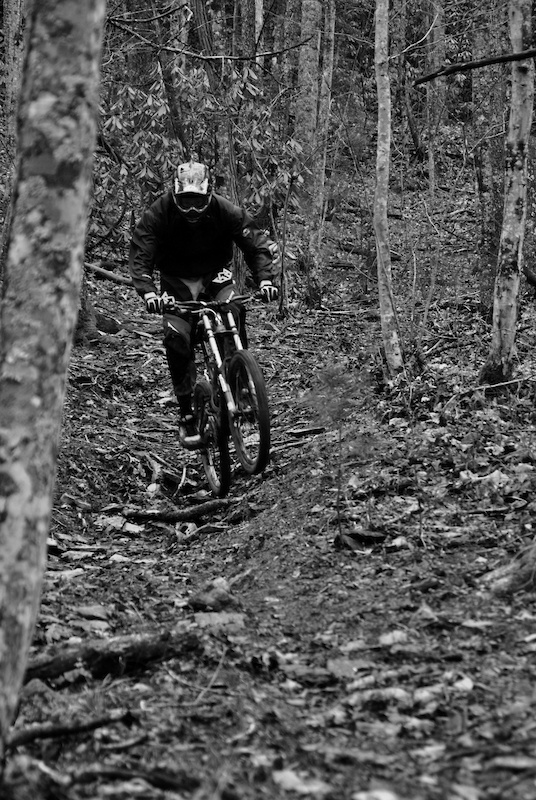 Back in December of 2010 Chris Annesi and I (Sam Anderson) while sitting in our college dorm room bored and restless, decided to put work into the drawing board for a film project bigger than anything we had ever done before. With our experience behind the lens growing and our film equipment spiking in quality as well as quantity, we could tell that 2011 would be a completely different year. Last year we made a few short edits, including these below:
The initial feedback we received was positive and well taken. And this really influenced us to push harder. To give everyone an idea of the difference in magnitude between the past and the future I'll give this example: The videos above were shot in a day or two and finalized a few days after, Finding Flow will take us hundreds of days to film and weeks to edit. We are certainly up for the challenge and extremely excited to see the end result.
Our project will consist of several aspects of mountain biking and its relationship with nature. We want to show how flow can be created, discovered, and destroyed. Nature also has these three powers, and moving parallel to nature's intentions is the smoothest way to make adventure mobile.
This film will take us the entire year to capture, compile, and finalize. And for the most part, we want the overall message to be clear and serious, but we also want to give anyone and everyone a chance to see the laid back and amusing process behind it. So not only are we going to make a full length film, but we have also established a series of behind the scenes videos as well as coverage of our progress on facebook to allow another angle to be seen.
If you wish to have an eye on the project, log onto facebook and hit the like button to follow the flow!
http://www.facebook.com/pages/Finding-Flow/146188788777388
Our most recent behind the scenes video: