Five Ten, the leader in high-friction, technical bike, climbing and outdoor footwear, announces the addition of Steve Smith, Brook Macdonald and Cedric Gracia to its Elite Downhill Team. Smith, Macdonald and Gracia will be joining Five Ten Elite DH riders Greg Minnaar, Sam Hill, Danny Hart, Jill Kintner, Emmeline Ragot, Steve Peat, and Troy Brosnan.
Steve Smith, world cup champion and Red Bull athlete, got his first BMX bike at the age of 5. Smith lives on Vancouver Island and often is found training on the rugged terrain at the Whistler/Blackcomb resort. The Canadian-born Smith has a fast, consistent riding style that echo's Five Ten's Brand of the Brave monniker. Smith's first World Cup win was at Hafjell, Norway in 2012. Smith rides with Devinci Cycles and will be proudly sporting Five Ten's Hellcat and Minnaar for the 2013 DH Championships and World Cup.
Brook Macdonald has also elected to wear Five Ten's line of DH bike shoes for the 2013 season. Also a Red Bull athlete, Macdonald, who first rode into fame as the 2009 Jr. Downhill Champion, is one of the most exciting rising stars on the DH race scene. The New Zealand native will compete on the international circuit for 2013. Brook is known to "shake the earth" when he rips corners on World Cup courses, and is known for his strength and aggressive style. We are sure that our TK shoes will help him win even more races. Brook depends on Five Ten's iconic flat-pedal shoe, the Five Ten Impact. "Smith and Macdonald are definitely two of the top young downhill racers in the world," says Luke Hontz, Five Ten's Bike Director. "They are not only great riders with fantastic potential, but excellent ambassadors for the sport and the Five Ten brand."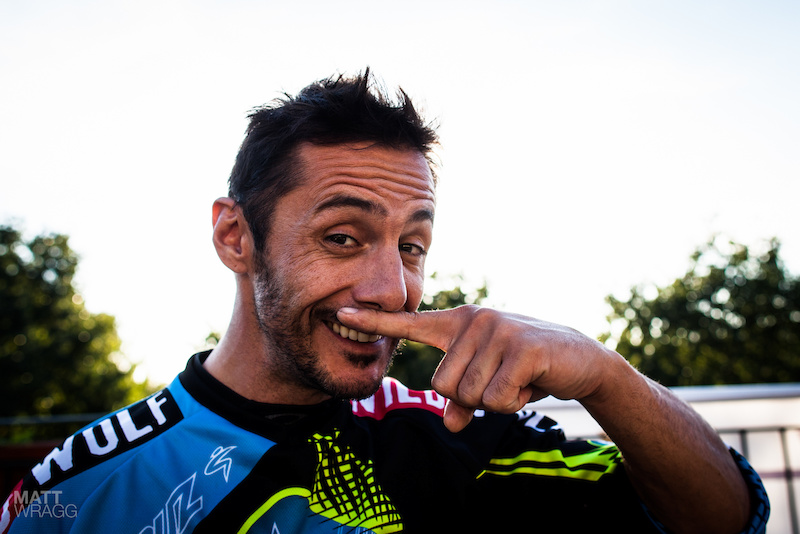 Cedric Gracia, winner of multiple championship titles, including Red Bull Rampage, Crankworx 4X, and Urban Race, has signed an exclusive footwear sponsorship with Five Ten. Gracia, who competes with CG Racing Brigade, is one of Europe's most successful professional mountain bike racers and a big fan of Five Ten and Stealth rubber. Says the Andorra-based Gracia, "I'm super stoked to join the Five Ten Team and definitely happy to ride the products. Five Ten has a really great image and really good shoes. It is very cool to be riding with Steve Smith and Brook Macdonald, two riders I admire a lot."
Five Ten is excited to help usher in the 2013 DH season with great riders and innovative product.
About Five Ten
- Five Ten, which proudly flies the flag of Brand of the Brave, is a leading manufacturer of performance high-friction footwear and of high-friction Stealth rubber. From downhill mountain bike racing to rock climbing, from wingsuit flying to kayaking, Five Ten makes footwear for the world's most dangerous sports. Five Ten was built on the reputation of its high-friction, "sticky" rubber for rock shoes. Since the turn of the millennium, Five Ten has been a favorite of World Cup Downhill Mountain bike champions. Over the past two decades, company founder, Charles Cole, has used his proprietary rubber formulas to grow Five Ten into one of the most successful in the climbing world. Five Ten's high friction Stealth rubber is also the benchmark for high-friction Mountain Bike and SPD footwear. For more information about Five Ten or Stealth Rubber, please go to
www.fiveten.com