Jamie Goldman's 2nd annual Upside Down and Underground Invitational kicked off today with a bang. The course has been completely rebuilt since last year, and is really flowing well. The weather in Oregon can change by the minute, and Bend dealt a harsh hand today full of wind, rain, hail, and snow... but it was not enough to stop the riding. The session went on all day long and as the sun set, riders set their sites in the trick jump at the end of the line. Some big stuff got thrown down, but in the end 15 year old Anthony Messere took the win with a flip double whip!
| | |
| --- | --- |
| | Anthony Messere coming in hot with the Backflip double tailwhip for best trick. Mitch chuby (360 double tailwhip) and Jordie lunn (360 backflip) deserve an honorable mention, everyone has been killing it and I can't wait to see whats in store for day 2 on the whole line... - Jamie Goldman |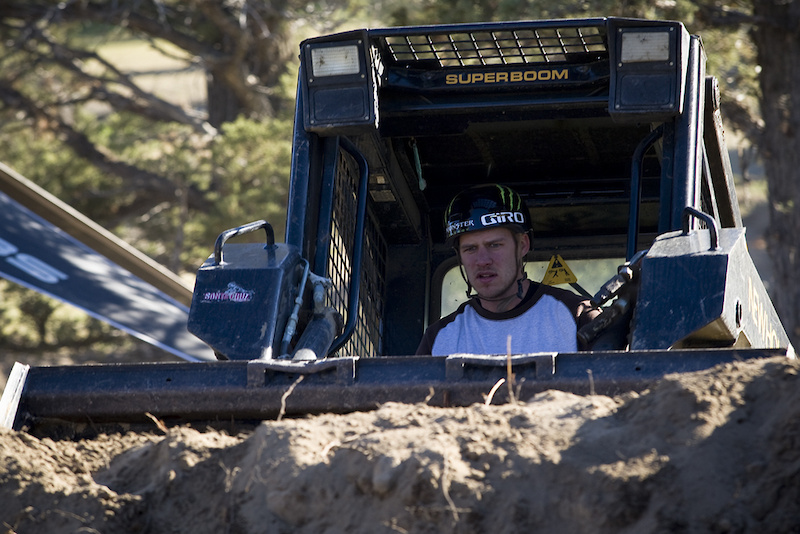 It definitely doesn't suck to have your own skid steer.. Jamie Goldman piles up the landing for the Best Trick Comp at UDUG 2011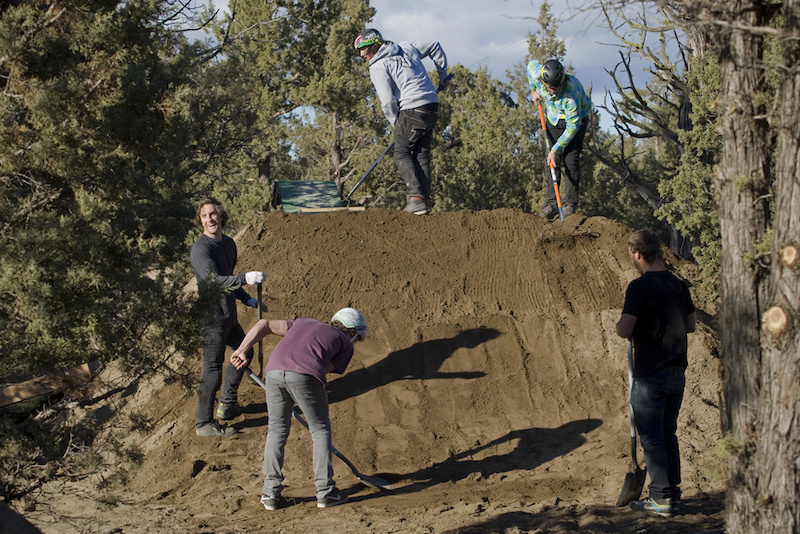 Riders getting the landing set up for the Best Trick Competition at UDUG 2011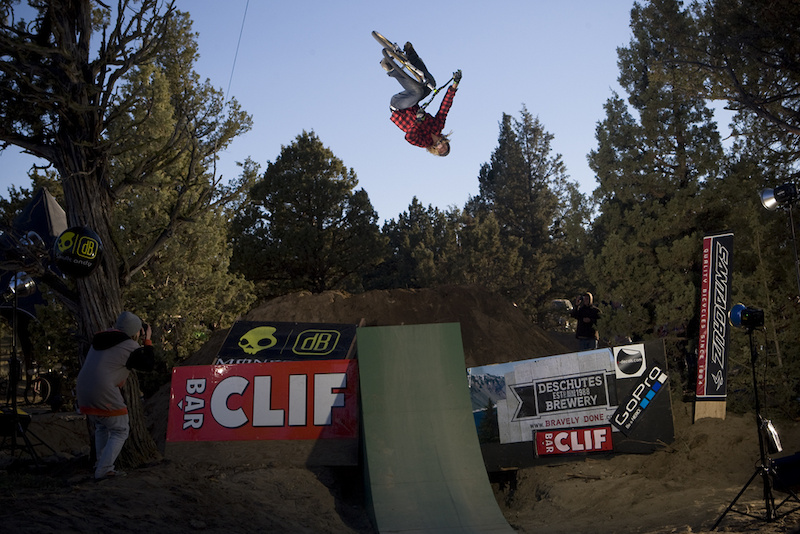 Kelly Mcgarry puts down a nice flip table while the satellite dishes and media peeps lurk in the trees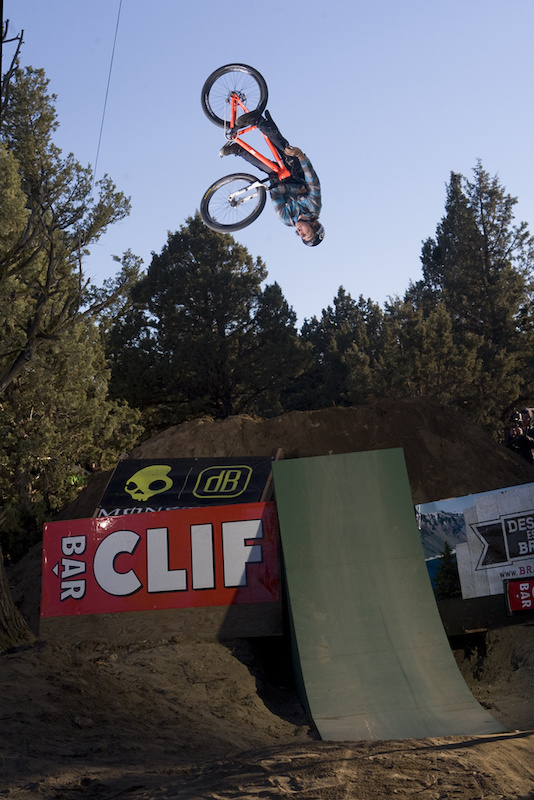 That orange bike is poppin! Not to mention the fact that Christian Wright is upside down, underground, and un-turn-downed.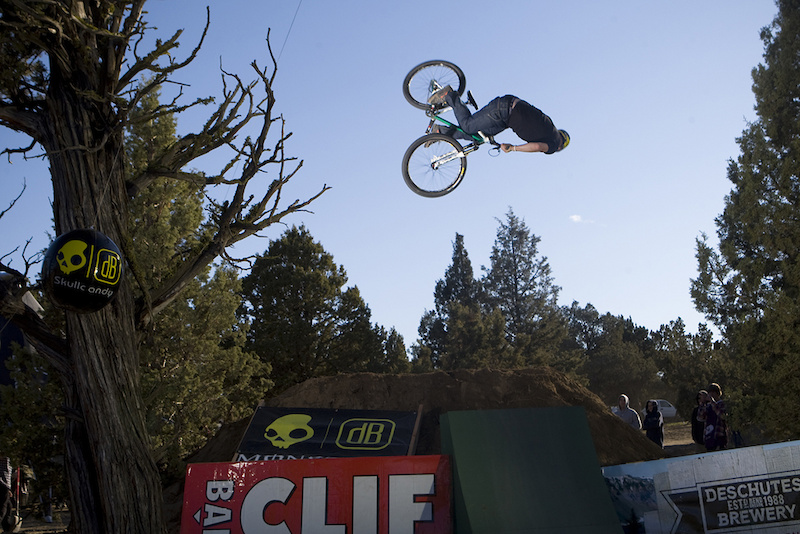 Jordie Lunn stoked everybody out early on in the jam by stomping a hugh flip 360 first try! Yeahhh Boyyyy! Taking it back to '06 with that!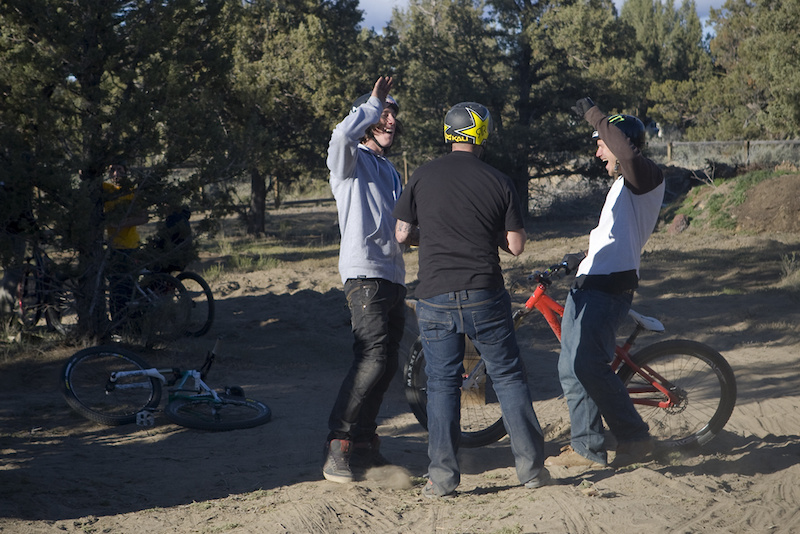 Sickter Bro Montana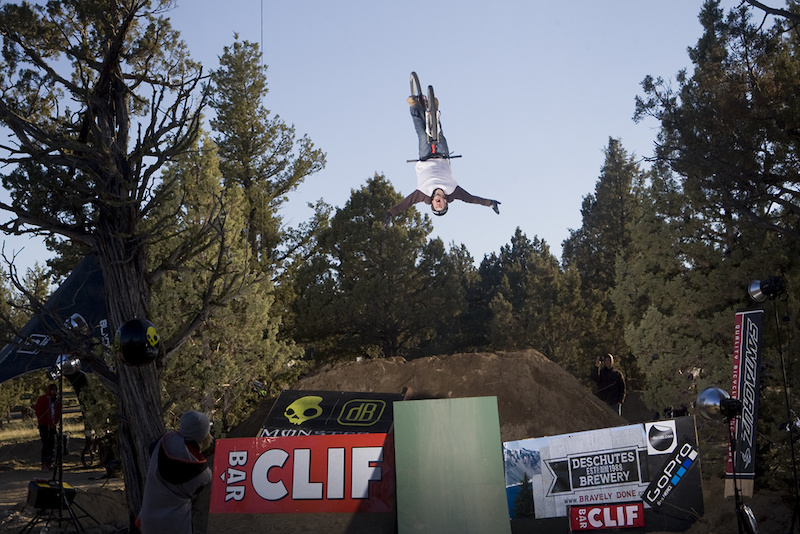 Just another day for Jamie Goldman, flip tuckin' like it's a full time job... Dialed.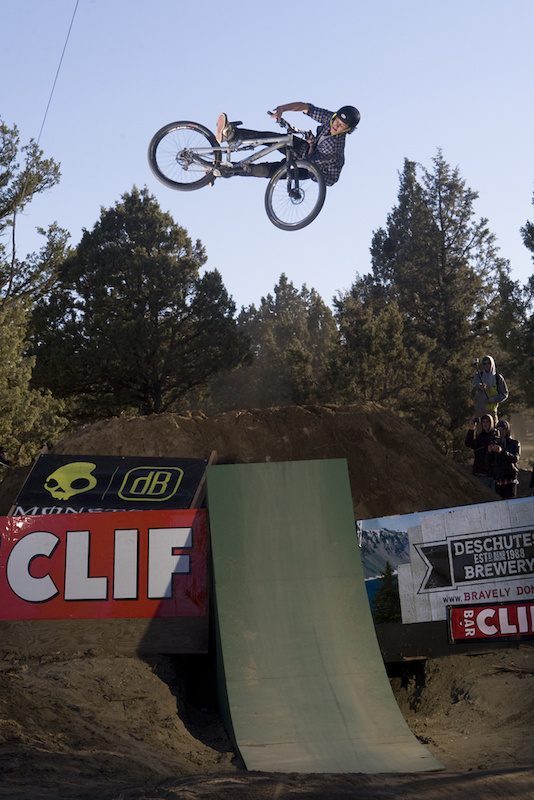 Dustin Gilding getting stylish mid session.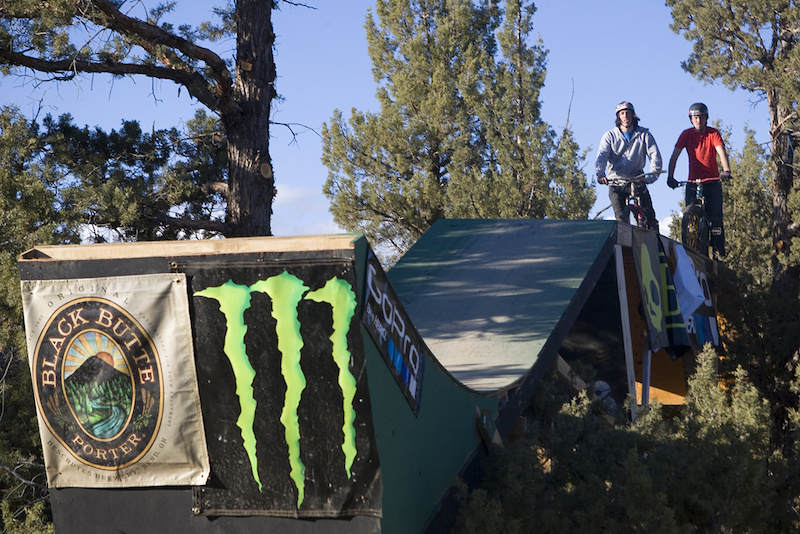 Lawreny and Chubey waiting on the wind.. Best Trick Competition UDUG 2011
Eric Lawrenuk bringing out the big guns for UDUG 2011. Downside Whip anyone?
Best Trick at UDUG 2011 goes down with a massive crowd of spectators!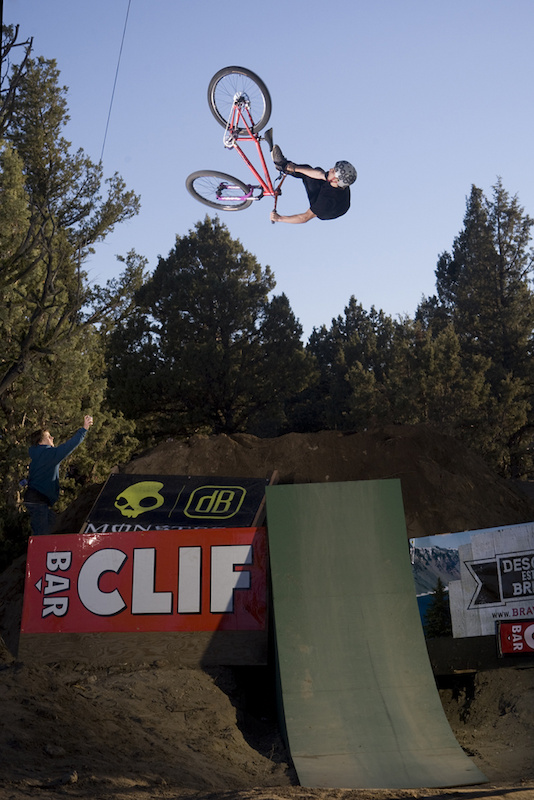 A taco'd front wheel and multiple slams can't keep this kid down, Anthony Messere getting down and dirty with a flip double whip at UDUG 2011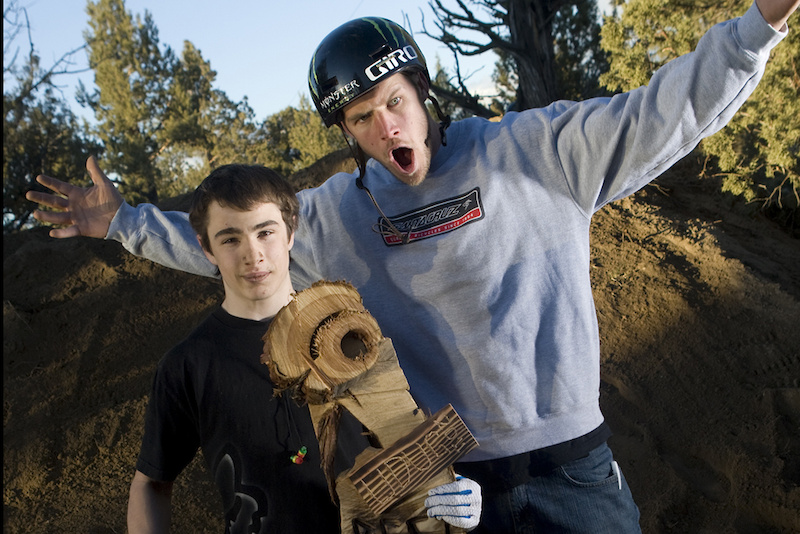 Anthony Messere wins the Best Trick at Jamie Goldman's 2011 UDUG Invitational.
Stay tuned for Jump Jam photos!
-Justin Olsen