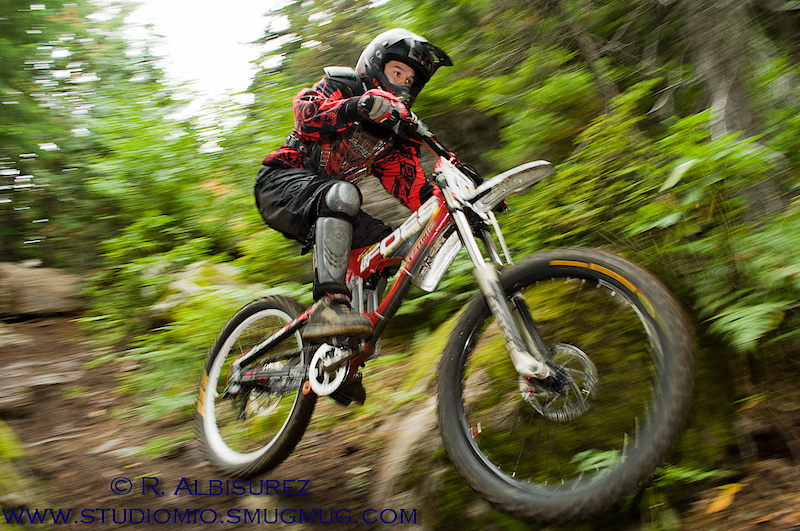 Weather was greasy. Rocks were huge and Cat 2 50+ dominater Bill Kieffer mobs it down for Team Psycho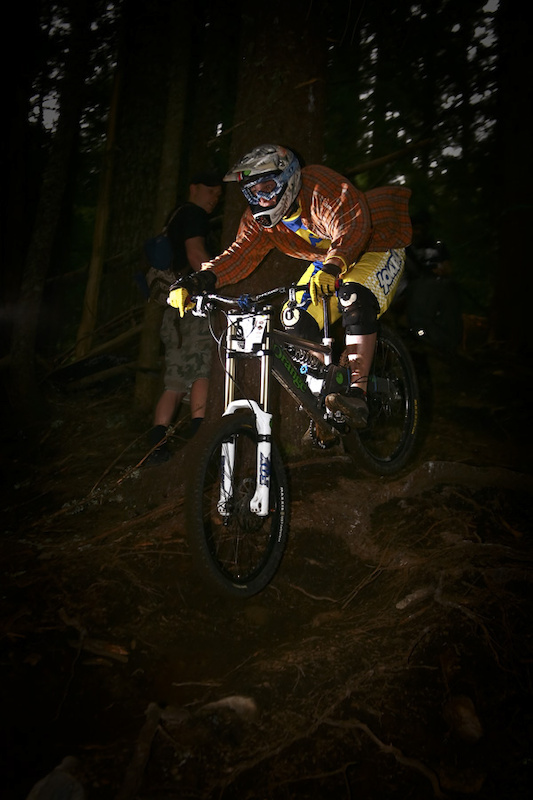 Orange/POW Gloves/Chromag's Derek Batchelder took a 3rd with a full off bike crash, hitting his head and puked as he climbed back onto his bike. Let's say the helmet he's wearing is now in the trash.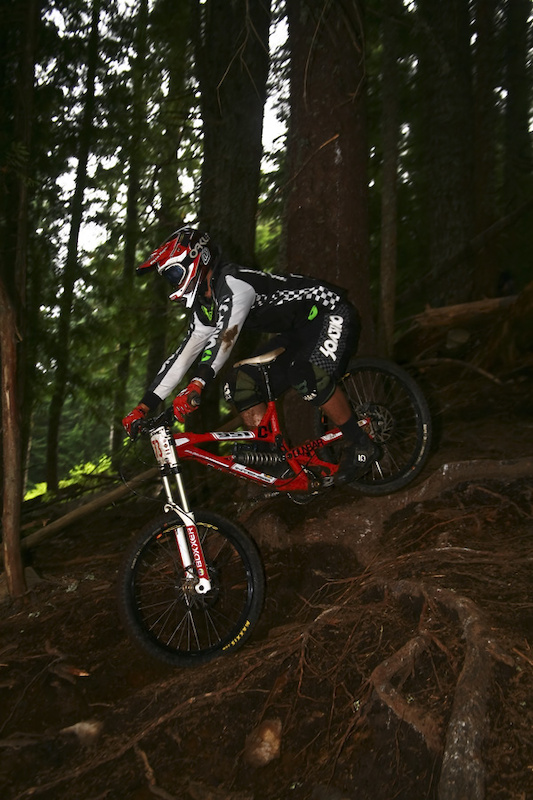 Only one Canadian showed up. Since this is Pinkbike and all, it would be rude not to include Dunbar Cycles' Ken Faubert into this recap. He did place a strong 5th and took home some US funding, doubt he'll be stopped at the border for the amount.
Evil's Adam Ransavage was one of three racers doing this line- what you don't see is an even crazier gap to set up for this clip you're about to watch - be impressed folks as video never does show the sketchiness of the location. Trust me.