It's new issue time, and we are excited to release our first winter issue to date!
Freehub Magazine
has gone quarterly for 2014 thanks to the support of our readers and demand for more great stories. We have spent the last four and a half years refining our publication to create a one-of-a-kind mountain bike magazine that revolves around community and the people within it.
Freehub
strives to tell the stories of people on every level in the community, people chasing their dreams as riders, entrepreneurs, engineers, and travellers for the love of biking. This is 'Who We Are'.
We are the ones with winter's muddy war paint. And frozen noses and toes. With muscles burning in the cold and screeching, wet brakes. We are the ones soaked to the core, but driven with a passion there too. For this is what we do.
We ride—all year.
At
Freehub
, like you, we are riders—season in and season out. And that's a great thing to be this time of year, because it means we don't have to surrender to some so-called off-season. While others concede to winter's cold, we don warmer clothes and pedal out into it. As darkness falls, we shine lights and get rowdier than ever. And when the trails are too greasy to ride, that's when we dig and we build.
Sure, there's a kind of seasonal rhythm dictating the mountain biker's life. But there is no "off-season." This—we've learned from you.
Over the last four years, your dedication year-round to mountain biking has fueled the soul behind
Freehub
. From building trail to advocacy initiatives, exploring new zones to slaying your own local grounds, you aren't deterred by the flux of the seasons.
Because of all this, we're excited to say that we're expanding to four issues next year.
Freehub
stories have always reflected the community at its most core level, where passion, knowledge and the dream that is mountain biking, are shared throughout the year.
So a huge Thank You to our supporters, our friends, family and readers: We couldn't do any of this without you. And we promise you this: As long as you continue to work day-in and day-out to grow the spirit and culture and sport of mountain biking, we'll continue to grow with you. We are your year-round ride crew.
Adrienne Schofhauser, editor
Stories In This Issue:
Home |
The Wanderlust Way of Craig Bierly
Lost Gold |
Park City's Growing Bike Culture
The Land of 10,000 Frozen Lakes |
Fat Tires, Snow Plows and a True Midwestern Winter
The Aura of Competence |
Oversized Packages and Pedal-Philes at Dirty Finger Bike Shop
Wild West |
Renegade Roots, Tough-As-Nails Terrain and Sedona's Efforts to Become A World-Class Mountain Biking Destination
Youth Gone Wild |
Paris Gore, from Yearbook Class to the World Cup
You can subscribe to
Freehub Magazine for a 40% discount
as part of our Shared Reader program with Pinkbike by following the link below. Thanks for your support, and happy trails.
SHARED READER 40% DISCOUNT off a ONE-YEAR SUBSCRIPTION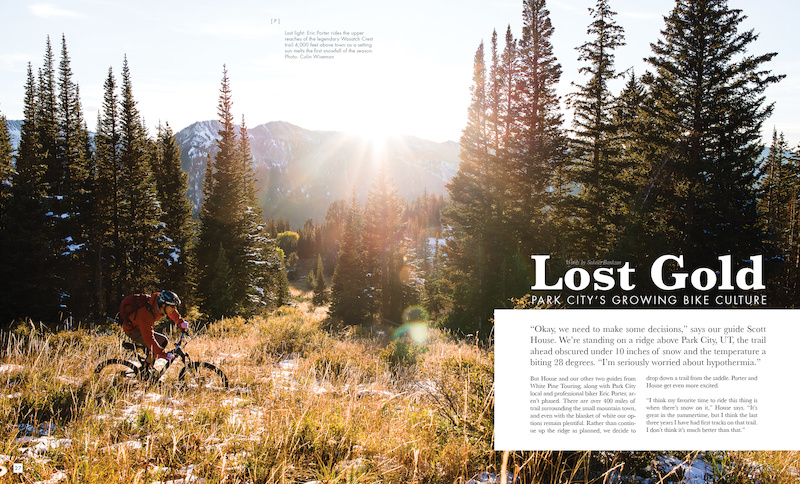 Last light: Eric Porter rides the upper reaches of the legendary Wasatch Crest trail 4,000 feet above town as a setting sun melts the first snowfall of the season. Photo: Colin Wiseman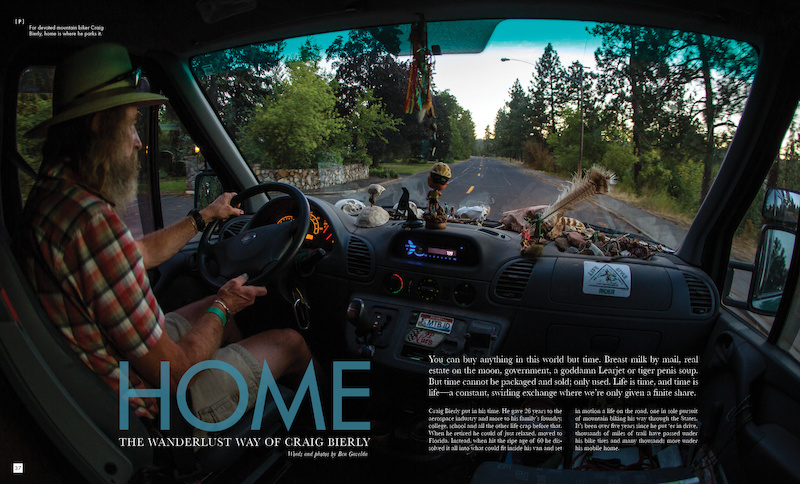 For devoted mountain biker Craig Bierly, home is where he parks it.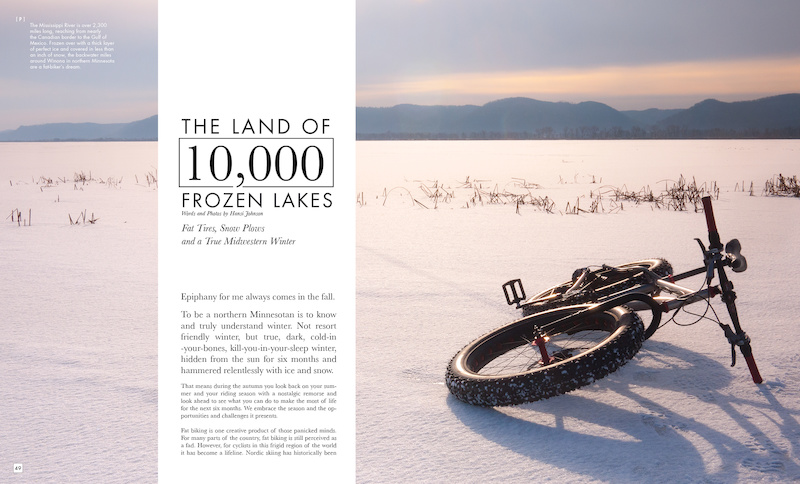 The Mississippi River is over 2,300 miles long, reaching from nearly the Canadian border to the Gulf of Mexico. Frozen over with a thick layer of perfect ice and covered in less than an inch of snow, the backwater miles around Winona in northern Minnesota are a fat-bikers dream.
Cathedral Rock viewed from the Secret Slick Rock Trail and Ridge Trail. Photo: Lars Romig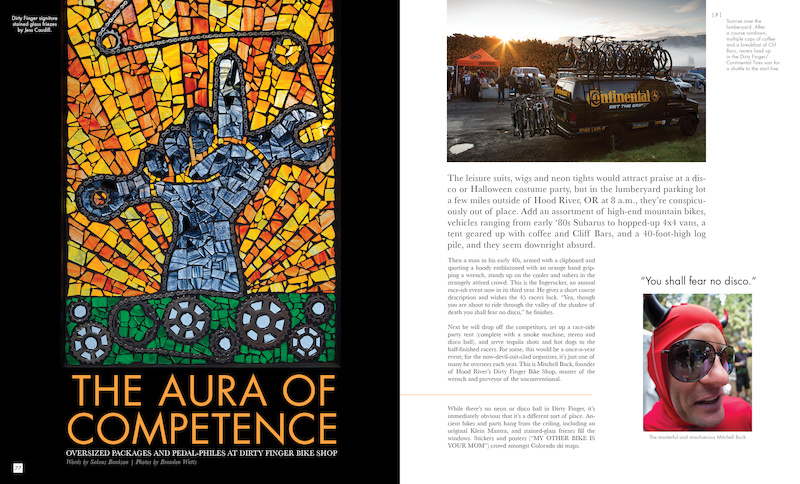 How the finger became dirty, a story about one of Hood Rivers most unique bike shop. Dirty Finger signature stained glass friezes by Jess Caudill.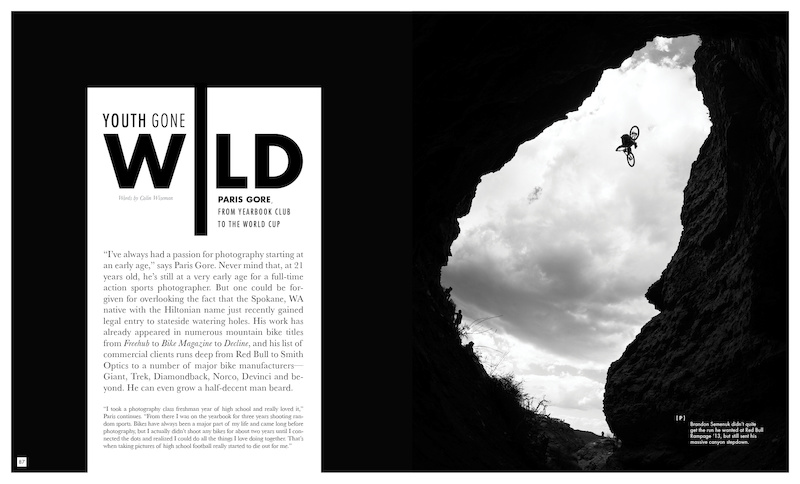 Brandon Semenuk didnt quite get the run he wanted at Red Bull Rampage 2013, but still sent his massive canyon stepdown as seen in the Paris Gore profile.
Take advantage of the
40% discount off of a one-year subscription
to Freehub Magazine by clicking
HERE for the SHARED READER DISCOUNT
We take pride in offering the very people who read Freehub a chance to get published by submitting their own stories based on personal experiences. In the magazine you can find trail and ride reviews, profiles on riders, photographers and filmers, stories focused on companies and their origins, stories on biking communities, and authentic Freehub features. If you care to contact us for
content submissions
,
subscriptions
, or feedback you can do so through our website at
FreehubMag.com
.