| | |
| --- | --- |
| | Well it was the first time anyone pointed a camera at me...I just wanted to do good. - Fraser Newton (on why he went so fast into 'the mossoleum') |
For our new short project we started with a simple premise, "
can we make an exciting Cross Country edit
"? With the rise of enduro's popularity (Ed. Note enduro is a type of race...not a riding style) came a plethora of edits featuring spandex clad guys in XC lids and goggles pinning it in the Alps. While these edits are exciting they don't really conceptualize the type of 'XC' riding that we see here in the Pacific Northwest.
Here in B.C and especially in the Sea to Sky corridor people climb so they can shred the trails that you cannot shuttle. Here 'xc' riding is much closer to what, just a few years ago, was referred to as 'freeriding'. New technologies, refinements in angles, dropper posts and suspension design allow us to climb anything, and inversely descend almost anything. The speeds you can attain on trail bikes are quick enough to really make you rethink light helmets and nylon knee pads.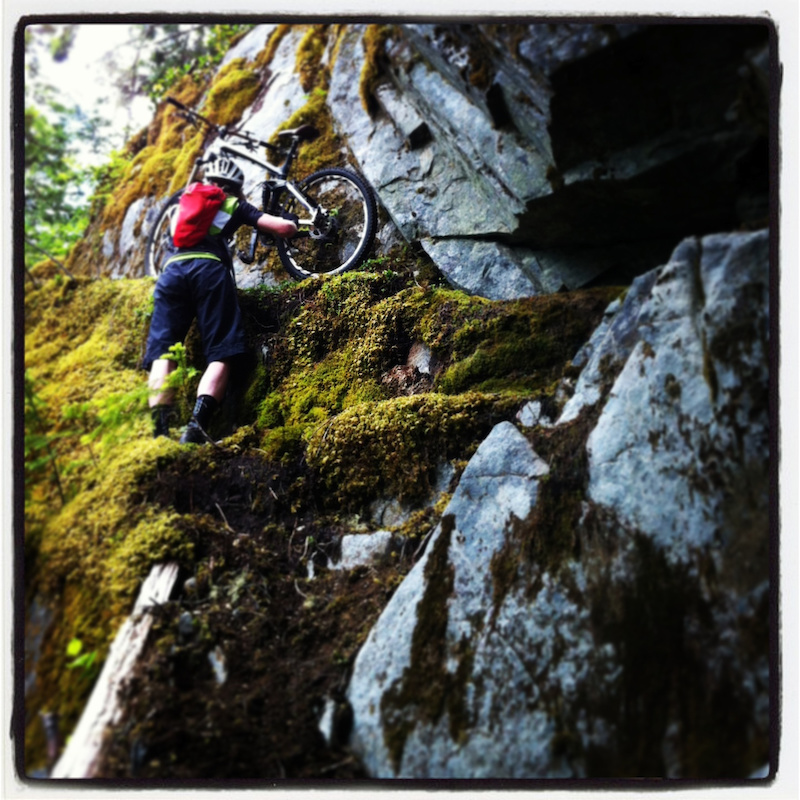 To accomplish our goals with this edit we needed the right rider, equally as fast climbing as descending with a penchant for pushing the limits of a 4 inch XC bike. It quickly became clear to us we needed to work with our friend, and all-around trail slayer Fraser Newton. Fraser is the epitome of soul rider, living the mountain bike lifestyle that many lust after, but never fully realize. Fraser will drop almost anything to ride, tossing a few bars into his hydration pack and filling the reservoir at the first creek. This is a guy who shuttled Della Creek in Lillooet after blowing two front tires in his truck. Constantly monitoring his MacGyver repair job of tire sealant and mountain bike tube patches, which he inflated every 5 km with a hand pump, so the boys could keep lapping the trail.
| | |
| --- | --- |
| | 1000 reps of a bike pump every 5km was a simple trade off to keep the ride going...air is free. - Fraser Newton |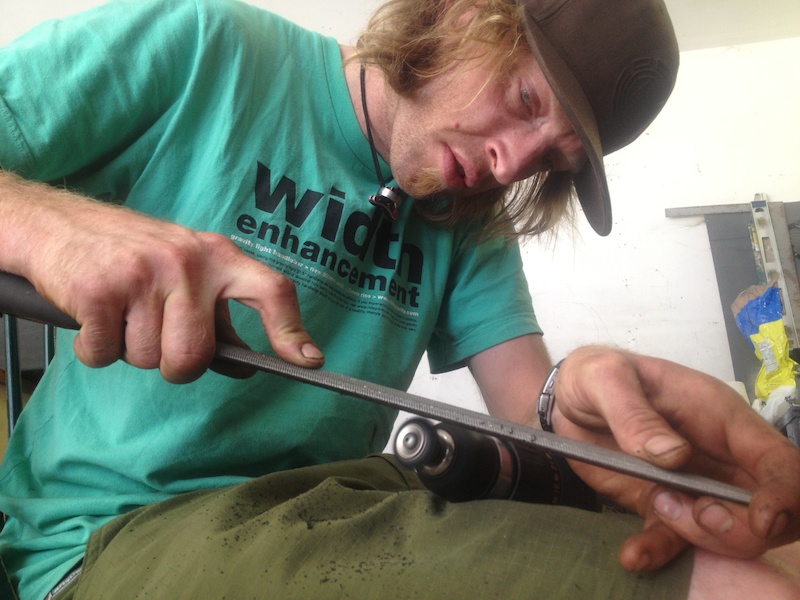 Fraser 'enhancing the width' and making MacGyver proud
'
Descend almost anything
' became our framework and subsequent mantra for the edit. We wanted to tell a true story of Cross Country riding in B.C. through the perspective of Fraser, a rider who epitomizes the style. Big climbs, long distances and epic vistas are part of every XC ride here, but so are technical trails, fast chunder filled descents and the odd freeride line or two from bike films of yesteryear. These were the elements we wanted to focus on, these elements make B.C. cross country riding unique and these are the elements, which we feel, make for an interesting XC piece.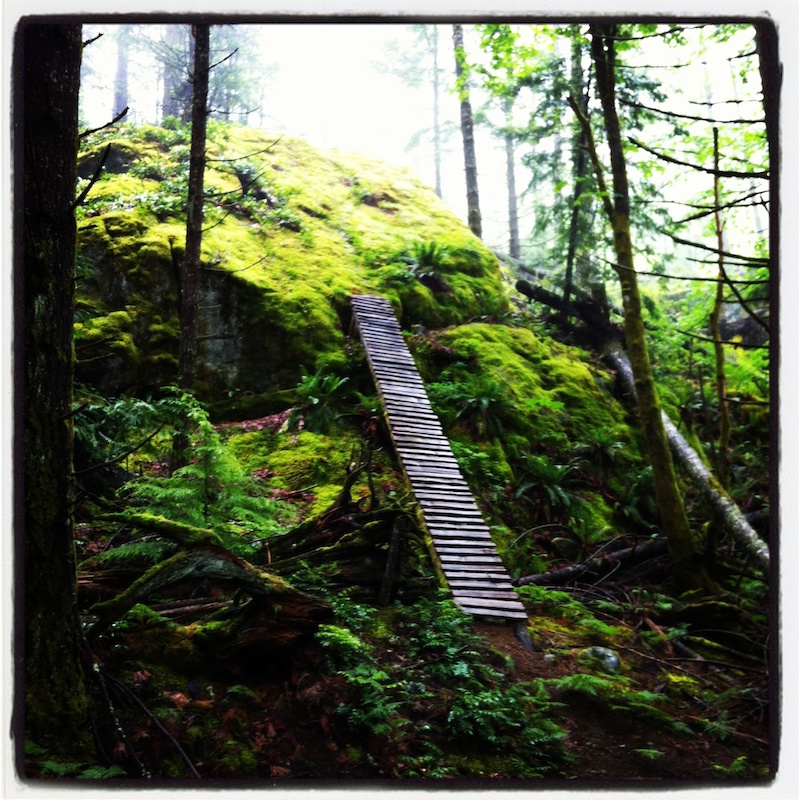 | | |
| --- | --- |
| | I'll never film without my sport banana in my pack again...that's how you break 3 ribs. - Fraser Newton (on why he decided to break 3 ribs on our last day of shooting) |
Artbarn Film is a Squamish based, adventure film production house…constantly trying to balance work and play. Follow us on Instagram, @artbarnfilm and @artbarnpro for more behind the scenes photos.