GT Bicycles announced today the 2012 roster for the Wingmen team, a collective of riders that redefine mountain biking. Captained by pioneer Hans Rey, new additions and shifts in the team continue to push the boundaries of what's possible on two wheels.
"The GT Wingmen are a versatile group of free riders that redefine how we compete, communicate, and chronicle mountain biking,"
said Mark Peterman, Global General Manager GT Bicycles.
"These unique athletes showcase our continued commitment to progressive riders and the mountain biking lifestyle. This year's roster will continue to push the envelope of what we've seen in mountain biking."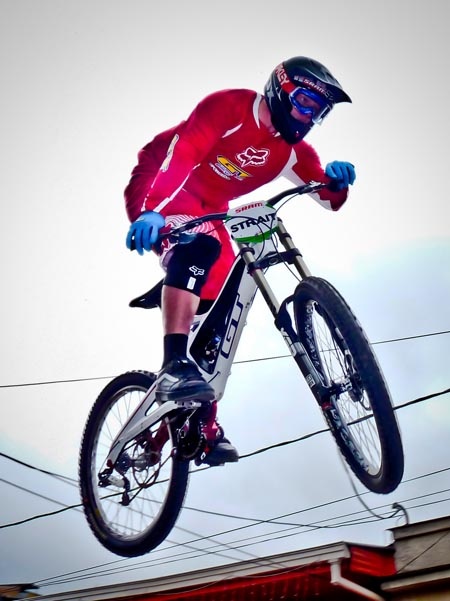 Additions to the Wingmen roster include Kyle Strait and Kenny Belaey. Strait has held top positions at some of the most prestigious freeride events, and has demonstrated his versatility at UCI World Cups around the world. Belaey, the former multi-time Trials World Champion, is an innovator and visionary in the sport. These riders will be joining the team of Hans Rey, Tyler McCaul, Dave Watson, Dave Smutok, and East Coast MTB advocate Lars Tribus.
Kenny Belaey to also rock GT in 2012
The GT Wingmen will be riding the Ruckus DJ, La Bomba, Distortion, and Force. A collection of bikes inspired by the athletes' riding styles will debut later this year, along with a special project to commemorate Hans Rey's 25th anniversary with GT.
http://www.gtbicycles.com/