For the fourth time, Niner has created a special IMBA themed bike in support of the non-profit's mountain bike advocacy efforts. This year's version, custom painted Jet 9 RDO frames paired with SID XX forks, was revealed at Sea Otter 2013 and is now up for auction, globally. Valued at over $3770 MSRP for each frameset, Niner expects that this will be the most successful edition of the auction to date, with 100% of auction proceeds going to IMBA.

"These IMBA framesets will never be for sale – we gave one away at Sea Otter and the only way to get one of the remaining eight is to win at auction. IMBA supports so many important things, and as a company that directly benefits from their contributions, we absolutely must do what we can to support their mission," said Chris Sugai, President of Niner.
"Raffling the complete XX1 equipped Niner at Sea Otter helped IMBA achieve a huge lift in year-over-year membership signups and a 35% lift overall in total fundraising," said Rod Judd, IMBA's membership manager. "We couldn't have done it without Niner and SRAM. The next step is the auction, and we can't wait to see the final results! The money raised will directly benefit our trail building and advocacy programs."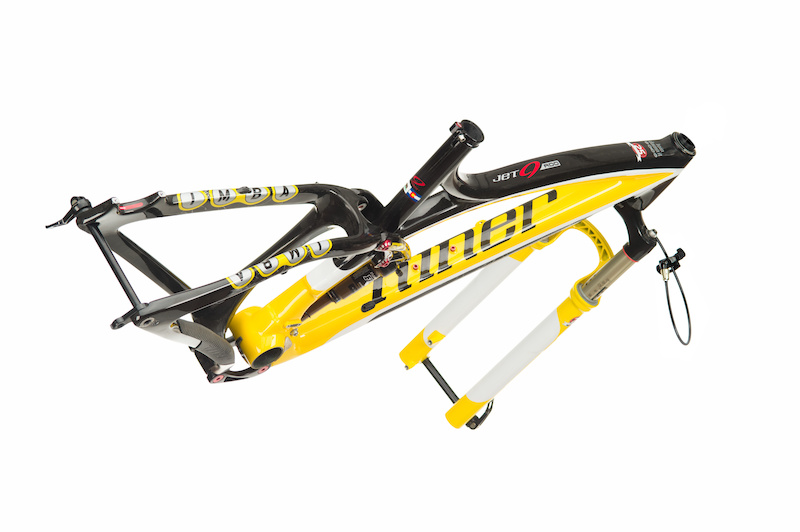 The first round of the auction is now live, with auction management courtesy of The Pro's Closet. "We are excited to be working with The Pro's Closet on the auction this year - they are experts at international auctions and make it possible to support IMBA from almost anywhere in the world," said Sugai.
Riders interested in bidding on the Special Edition IMBA frames can visit
www.ninerbikes.com/imba
for complete details, links and lots of images. The first round of the auction ends on May 12. The second round runs from May 13-23.