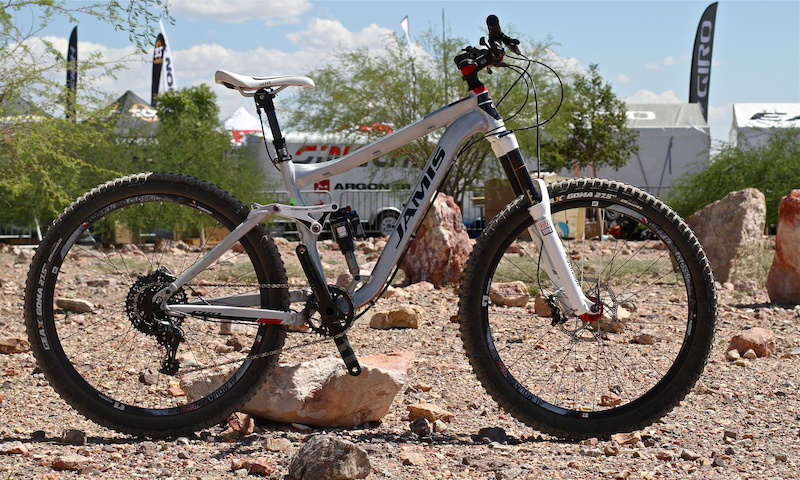 Jamis's Dakar
platform has undergone a number of evolutionary changes over the years, and 2014 sees revisions that should appease those riders who want to push a little harder and faster than they might otherwise would have been able to aboard last year's version. The big news is that the 650B platform has had its travel increased on both ends, with it going from the 130mm on last year's bike to 150mm on the 2014 model pictured here. Although you could be excused for thinking that Jamis is just now jumping aboard the 650B-wheeled wagon, as many brands are, they have actually been offering bikes with the mid-sized wheel for five years now. You might expect them to be a little sour about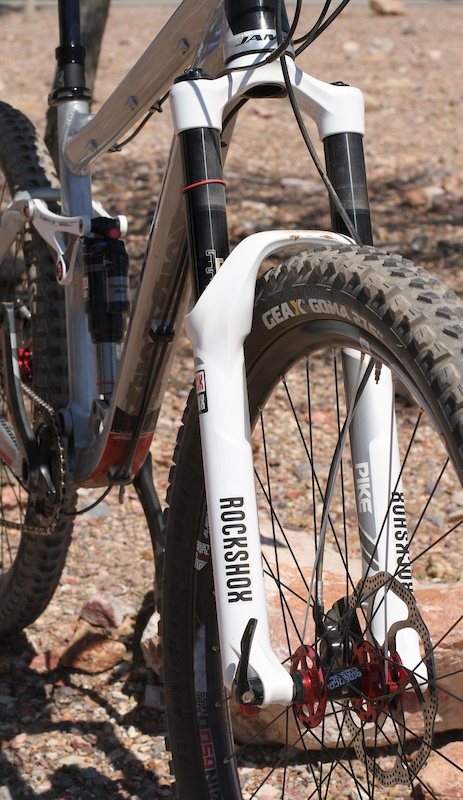 all the buzz and 650B offerings that have popped up over the last season, but the folks at Jamis told us that it has not only validated their decision, it has also means that there are now much more 650B-specific components to choose from that allow their own bikes to perform even better.
The $4,900 USD Dakar AMT Pro model is shown here, with the Comp version retailing for $3,000 USD and assembled around the same aluminum frame. The AMT Pro comes from Jamis equipped with SRAM's new X01 eleven speed, single ring drivetrain, as well as a set of Avid's burly X0 Trail brakes. A RockShox Pike fork up front means that there are no excuses when it comes to suspension performance, and a Monarch Plus shock looks after duties at the rear of the bike. Jamis told us that the bike weighs in at a very competitive 27LB, which, if true, means that the AMT Pro is likely lighter than many of the carbon wunder-bikes currently on the market.
AMT Pro Details
• Intended use: all-mountain/enduro
• Travel: 150mm
• Wheelsize: 650B
• Tapered headtube
• ISCG-05 chain guide tabs
• 12 x 142mm Maxle
• RockShox Pike fork
• SRAM X01 drivetrain
• Weight: 27LB (
claimed
)
• MSRP: $4,900 USD
The two bike Dakar platform uses a fairly standard four-bar suspension design that offers 150mm of travel; a layout that, from afar, certainly doesn't get the heart racing. A closer look does reveal that there are some nice finishing details to be seen, though, including clevis pivots at the dropout and seat stay locations, nicely machined dropouts, and post mount bosses for the rear brake caliper.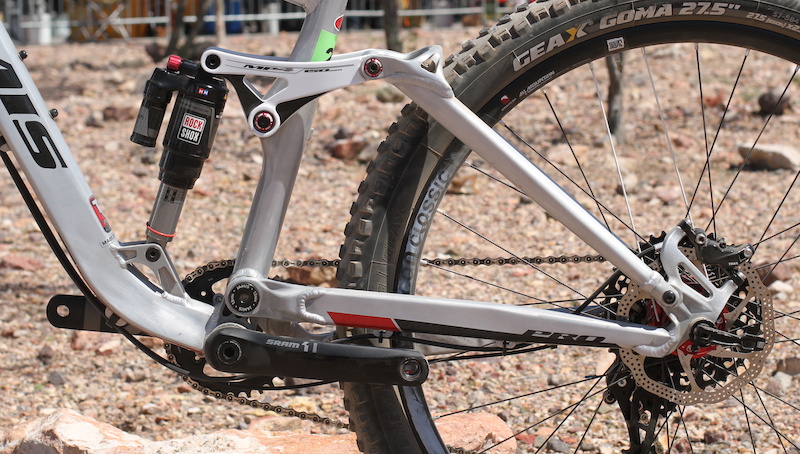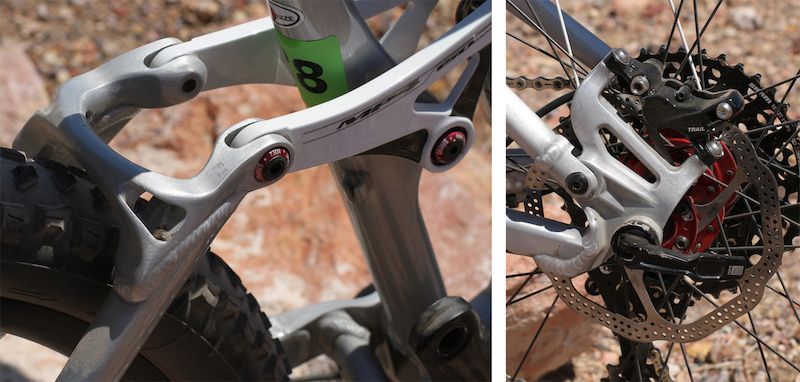 www.jamisbikes.com