Kevin just finished the racing season of his life. He broke out into the professional field with a fifth place finish at the US Nationals in North Carolina. He represented the US at the World Championships in Leogang, Austria, where he finished 19th, it was his first World Cup race and the first time he had ridden a World Cup course. His training for next year has just started and with more experience and a feeling for the World Cup system, he is going into next year with the hope of having another successful season. Back at home, he comes out to ride some of the loamy DH that the Northwest is famous for.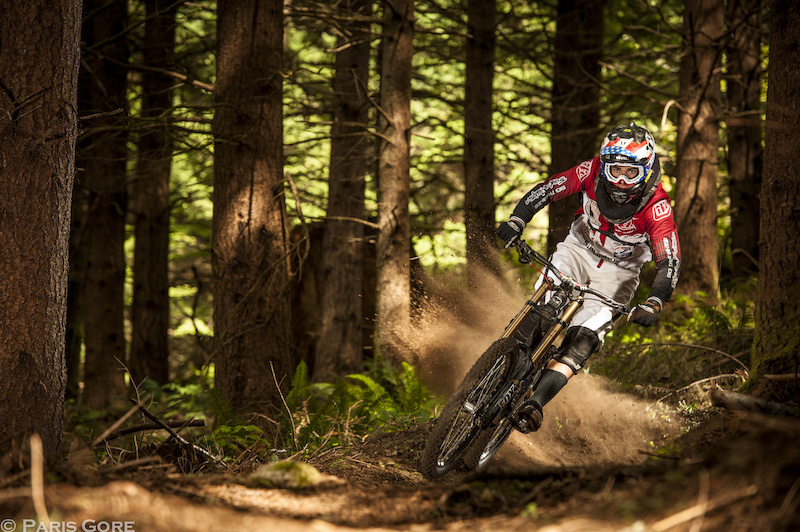 Title image by Paris Gore
The trails we filmed Kevin on represent one of the training sites that other local World Cup riders use. Luke Strobel, Bryn Atkinson, and Jill Kintner are common sights out here.