Marin's Comeback Story - Interbike 2013

Marin bicycles is a storied name in mountain bike history, but its popularity faded after the heyday of cross-country peaked and the freeride movement became the predominant force of mountain bike development. Marin fielded a number of promising models, but it seemed to struggle with its identity during the freeride years - something that you'd never guess, however, if you visited them at Dirt Demo. I met up with Steve 'Gravy' Gravenites - a pro mechanic who's history dates back to the powerful Volvo/Cannondale team, when mid-pack athletes pulled six-figure incomes and the sport was growing so rapidly that we thought the party would never end. Gravy said I ought to check out Marin's new bikes. So, I did.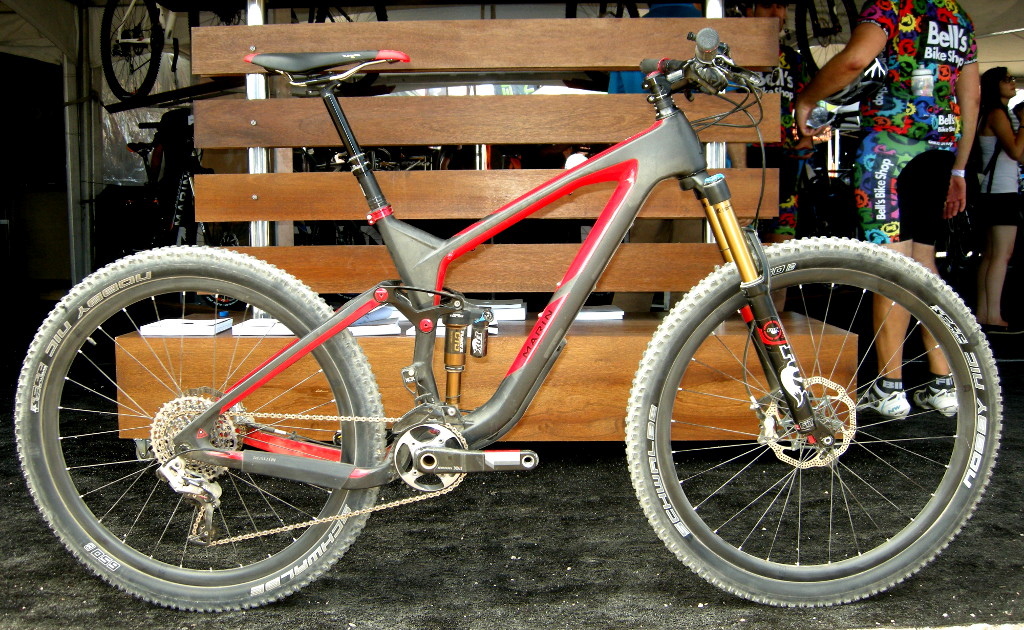 Marin's Mount Vision XM Pro is its 140-millimeter-travel, top-drawer enduro-style trailbike. It's carbon chassis is based upon mid-diameter, 27.5-inch wheels and features Marin's latest Iso Trac rear suspension that uses flexible seat stays to eliminate the dropout pivot. The internal cable routing incorporates a RockShox Reverb Stealth dropper seatpost and ISCG tabs at the bottom bracket are a welcome addition. The head angle is just right for technical trails at 67.5 degrees and the drivetrain is all SRAM XX1. Weight? Marin says 25 pounds
| | |
| --- | --- |
| | The geometry is right, the component selection is on the money and the bikes bristle with up-to-the-moment details - the stuff that can only come from a design team who ride regularly and hard. |

Gravy works for Marin now, and to see his face light up the way it did during racing's glory days was a sure indicator that the new Marin is committed to making a run for the top. He's worked for the best, been the technical arm of world champions, heard a lot of promises and watched some of the sport's largest players come and go. A walk through Marin's lineup reveals where Gravy's (and the whole crew at Marin's) good vibes originate from. The designers there have been working double time - especially on Marin's new carbon fiber trailbikes. The geometry is right, the component selection is on the money and the bikes bristle with up-to-the-moment details - the stuff that can only come from a design team who ride regularly and hard - and are backed by new management, lead by Matt VanEnkevort (Ten years at FSA), who give them the freedom to make good things happen.

Steve 'Gravy' Gravenites is Marin's Team Mechanic and also does quality control inspections at Marin's California headquarters.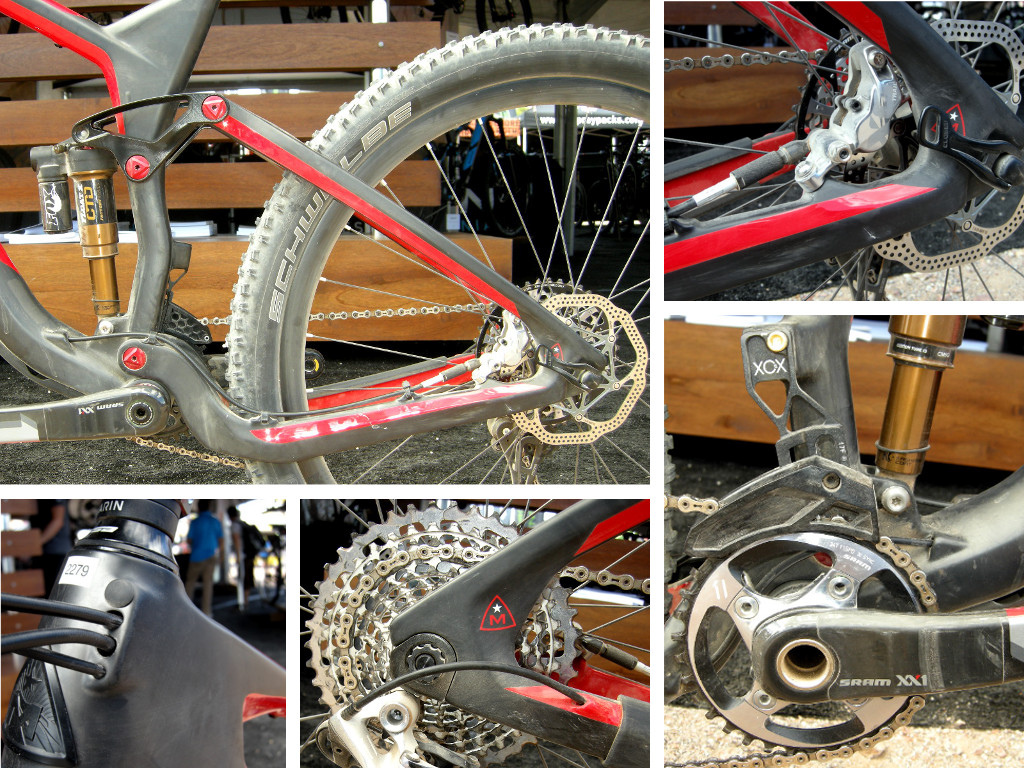 (Clockwise) Marin's Mount Vision XM Pro debuts Iso Trac rear suspension with flex-pivot seat stays. The shock is the Fox Float X - a popular choice among endure racers. The rear brake caliper is tucked inside the frame to protect the Avid X0 Trail caliper. While SRAM XX1 drivetrains rarely toss a chain, the XOX guide is welcome insurance for competitors. A look at the one-piece chain and seat stay junction, its 142/12-millimeter rear axle and the internal cable ports lined up on the Mount Vision's head tube.
We showcased the 2014 Mount Vision Trail XM Pro because it is the bike we would most want in our stable - and because its carbon chassis, sleek, internal cable routing and and simple, flex-pivot rear suspension are representative of Marin's new direction. While some may argue that the 25-pound, 140-millimeter-travel trailbike with 650B wheels should not be classed in the Enduro category, it is exactly the type of machine that most competitors use to campaign with at Enduro events in North America, where Marin's core customer base resides. The Mount Vision XM Pro retails for $7800 and there are two all-carbon-framed models below that price point
($4099 XM 7 and the $2999 XM 6))
, one all-carbon Women's version for $4899, and three base models with aluminum front ends and carbon rear sections. All told, the cost of experiencing Marin's latest trail shredder should fit the budgets of both elite competitors and enthusiast-level riders. We look forward to testing a Mount Vision XM Pro this fall.
Marin Bikes
Must Read This Week