After finishing 6th in the Mont Saint Anne World Cup 4X, I came home for about 5 hours, repacked everything necessary, jumped in the car and drove to Alpe d´Huez France for the big enduro DH race – Megavalanche. I had been thinking about doing this race for a long time, but every year there were conflicting races which made it impossible. Finally this year I could try it.
Mega Avalanche Alpe d'Huez top 5
1. Remy ABSALON (COMMENCAL France) 0:42:32,460 0:00:00 A
2. Jerome CLEMENTZ (CANNONDALE France) 0:43:19,890 0:00:47 B
3. Rene WILDHABER TREK RED BULL (TREK Suisse) 0:43:30,000 0:00:57 A
4. Nicolas VOUILLOZ (LAPIERRE France) 0:43:31,550 0:00:59 A
5. Karim AMOUR (KONA France) 0:44:40,800 0:02:08 A
Complete results at bottom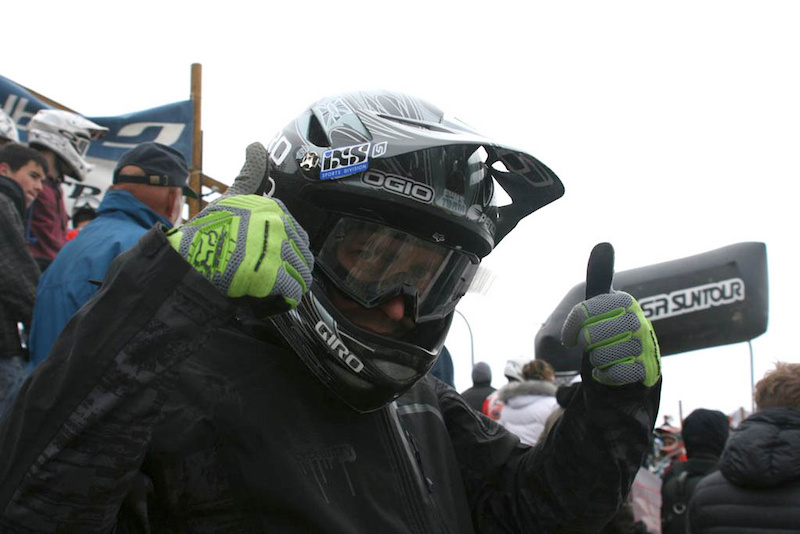 I don't have any experience with enduro races, so I just watched few videos and thought "I'm ready". And guess what, I was completely wrong. It was the huge amount of pedaling that I wasn't expecting, and that got me down on the ground. I'm a 4X rider, I train for a 1 minute sprint on a 4X track, so a 50 minute DH run with few uphills wasn't too friendly to me. The qualification wasn't that bad, I finished in 6th place in my run (200 riders) which put me in the 2nd starting row for the final.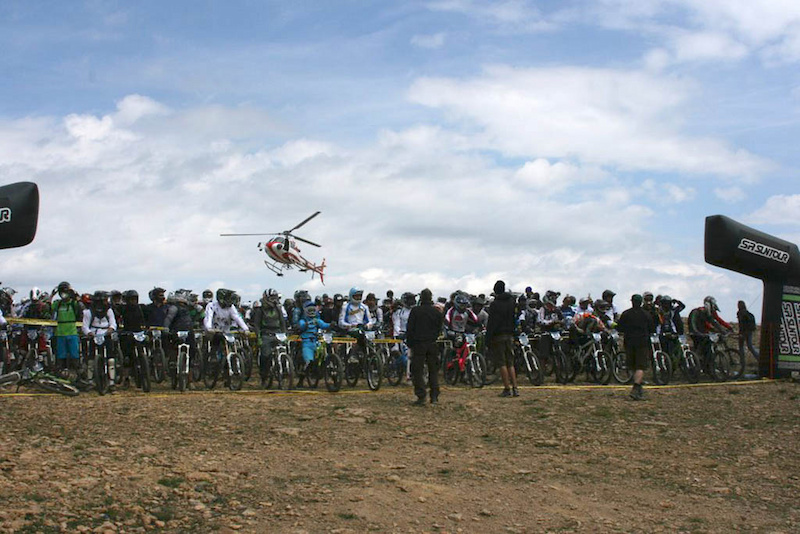 From 2000 registered riders just the 350 fastest went on to the finals...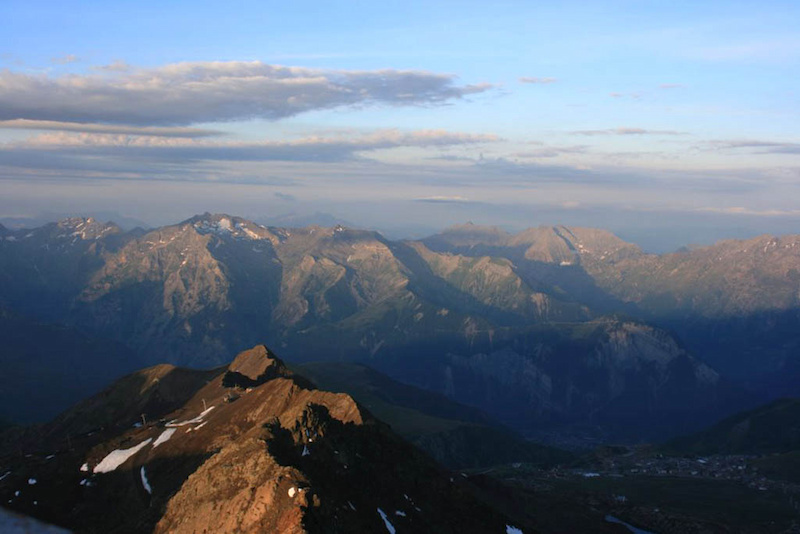 On the race day we had to be at the top of Pic Blanc (3300m above sea level) at about 7 in the morning
I think it was around zero degrees celsius at the start. Luckily the temperature rose a little bit and the ice disappeared in some places, but it was still super slippery.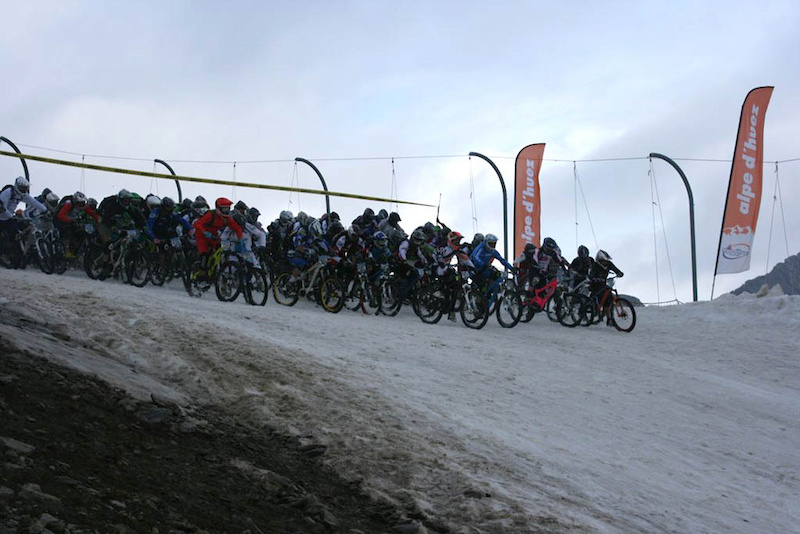 As the tape rose at 9am all 350 riders started their final descent to the Allemont (730m above sea level).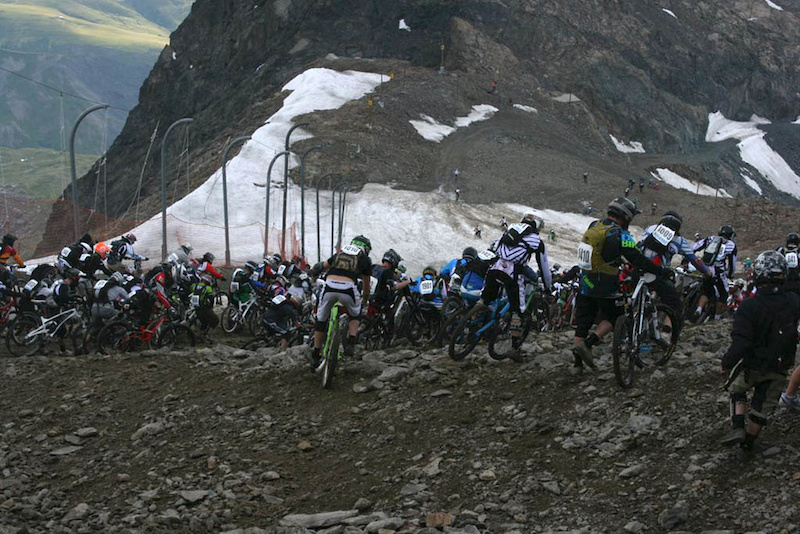 It was insane and crazy in the middle of the field of riders. One guy pushing on the right side, another one on the left, in front of you someone crashes but it is impossible to brake, behind you someone hits your back wheel, and it continues like that for about 2-3 minutes.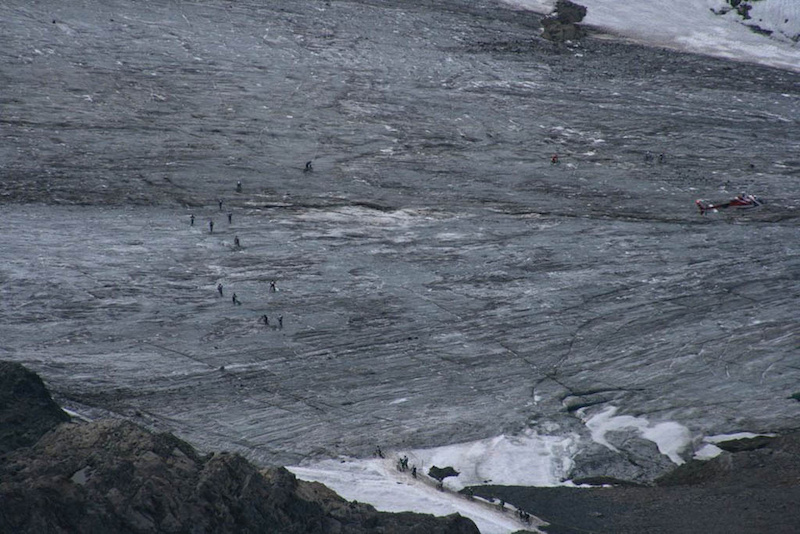 After that it became a little bit calmer but still everyone was on fire and excited.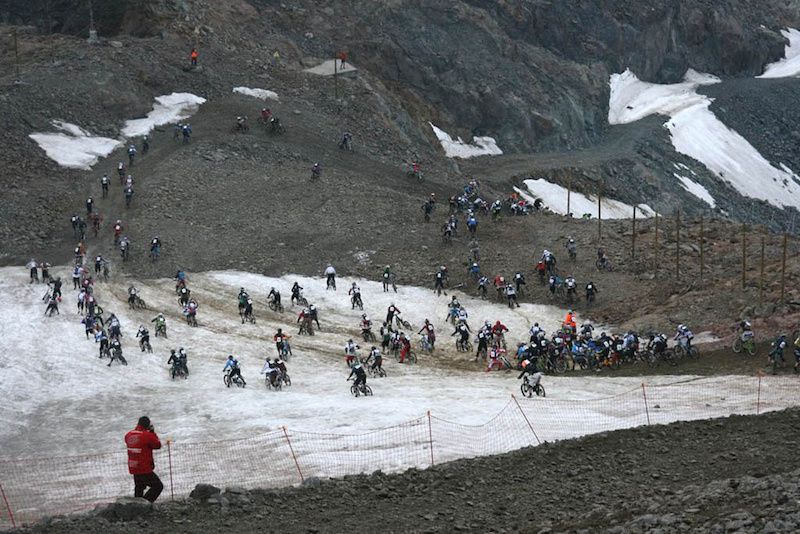 After riding on the ice/glacier there was a pedaling part heading to the long singletrack.
After that we had to climb few hills and go through some flat parts where I was really dying, and unfortunately a lot of riders passed me there.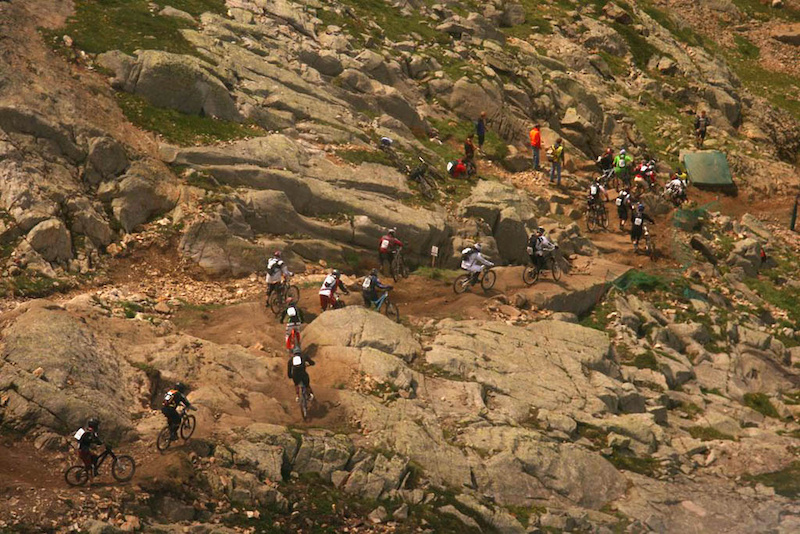 Another long downhill followed and I tried my best but at the finish line I was 60th.
I was little bit disappointed as I was expecting a better result, but on the other hand it was my first race this kind, and without any DH or XC training I was happy to get down in one piece and finish a 50 minute run without stopping.
Big respect to all the top riders out there as I think this is really challenging race and you have to be super fit with a lot of skills to win this race!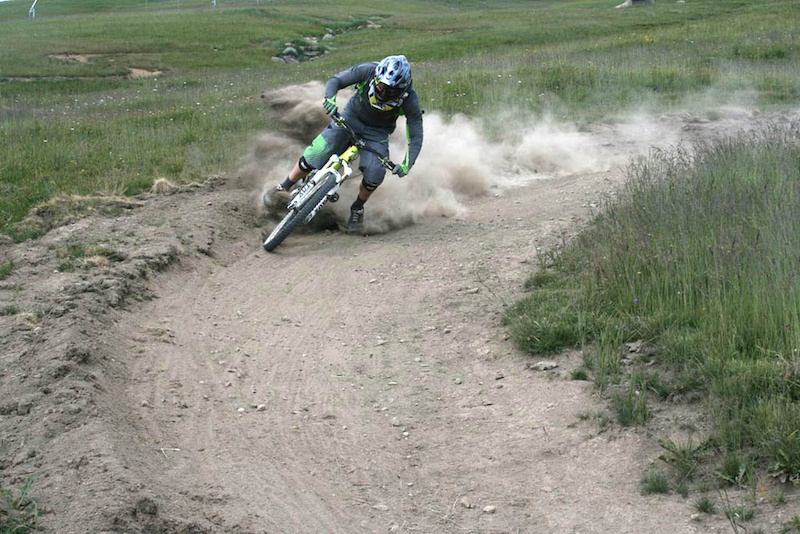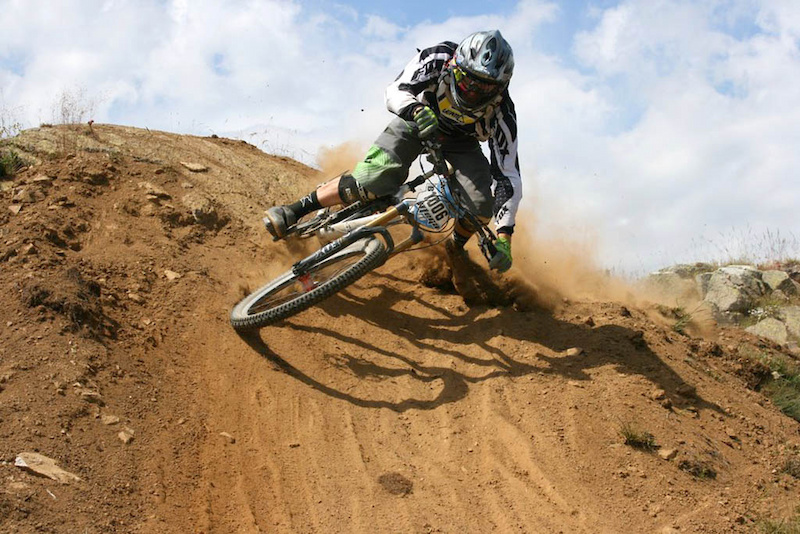 Mega Avalanche Alp d'Huez 2011
Mega Avalanche Alp d'Huez 2011 Women