Sam Reynolds has won, sticking a double back over the last jump!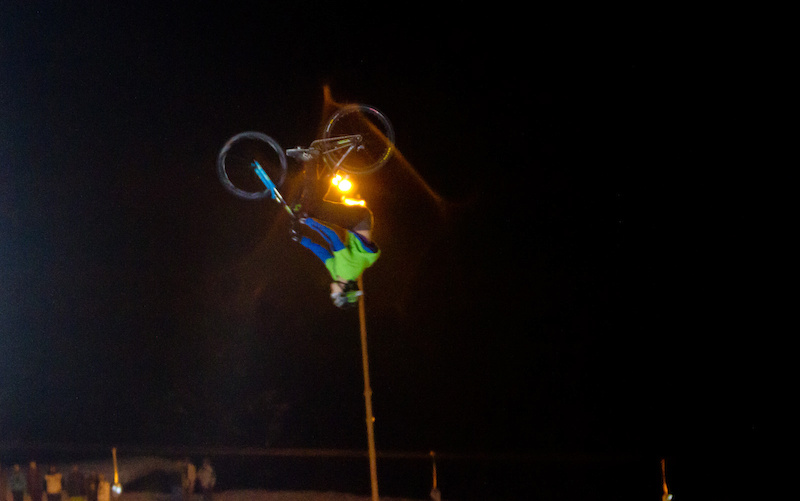 Sam Reynolds winning double flip, animated...
Results Top 5
1. Sam Reynolds 95.33
2. Martin Soderstrom 93.67
3. Antoine Bizet 91.00
4. Jakub Vencl 87.67
5. Teo Gustavson 76.00
Sam Reynolds, the winner. He was shocked... "I was angry after a low mark on my first run, so I did the double back, I thought I wouldn't make it, but I did..."
Conditions were cold, Icy, and yet the 4000 strong crowd were there to witness it go down, everyone thought it was Sam Pilgrim who would do it again, after some confident runs in practice and qualifying, but it wasn't, he cased a front flip on the first jump, Pilgrim commented "...I dont normally do front flips on the first jump...I'm glad Sam won it, I was pleased with 7th...(jokingly)." Sam proved to be a confident strong rider for the last few days, he has shown he is one of the ones to beat.
The conditions were tough, the extreme nature of the ice was mentioned by Mike Montgomery, "This is an extreme track, the conditions make it tough. I will be back next year though and I will be bring a few buddies with me."
Overall Ice, cold, very dark conditions and huge jumps made this a memorable event that probably will continue to set a few standards for other courses and comps to be judged by.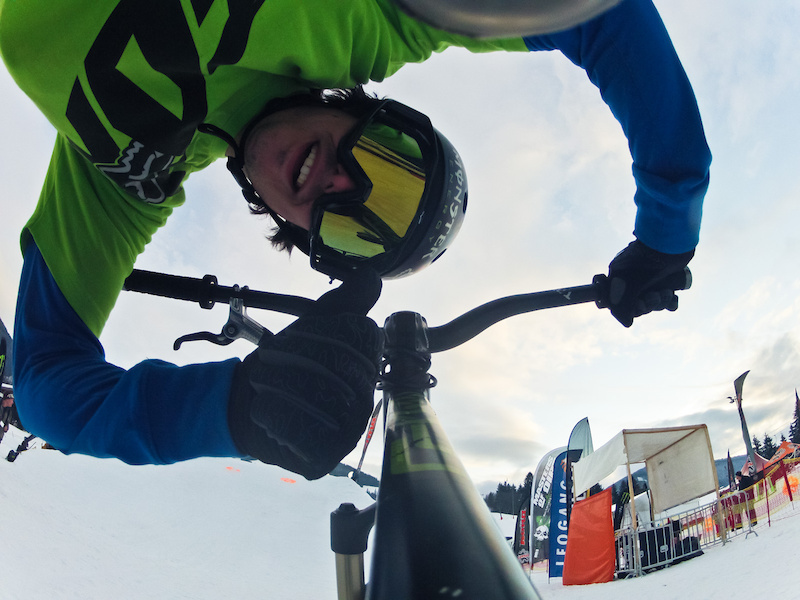 The crowd waits for the start...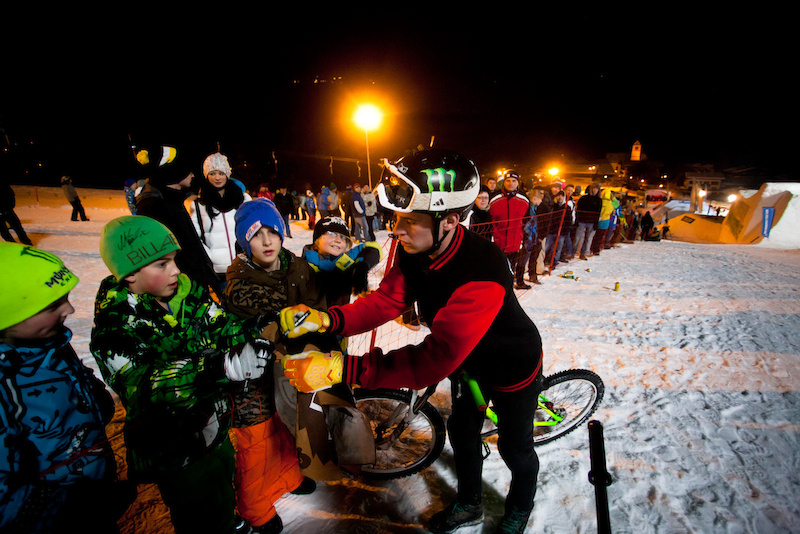 Sam signs for a few fans on the way to the start.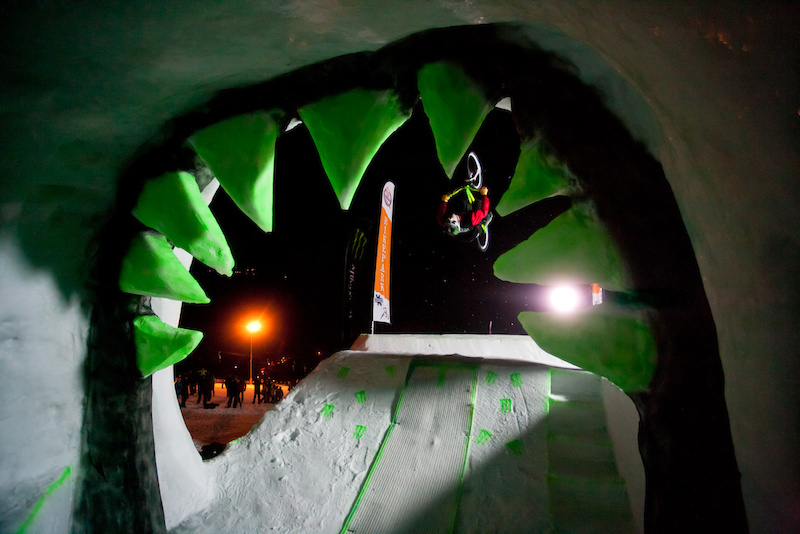 Sam Pilgrim flipping out of the Jaws of a Monster!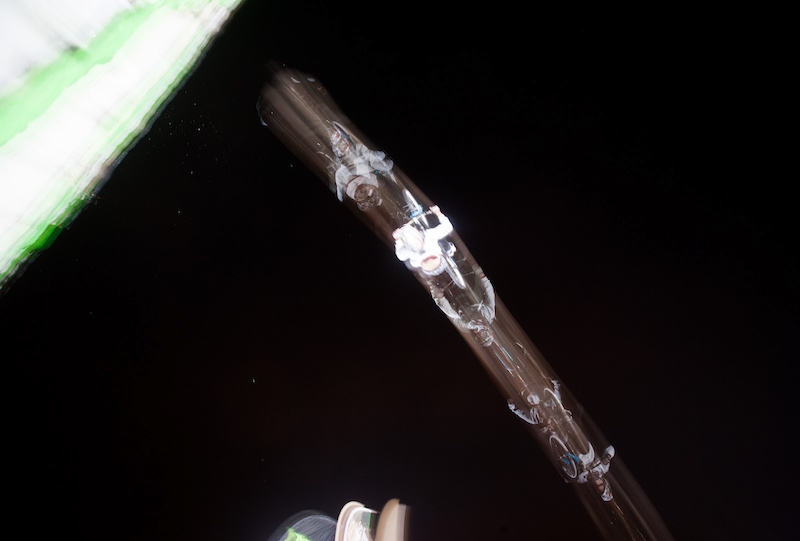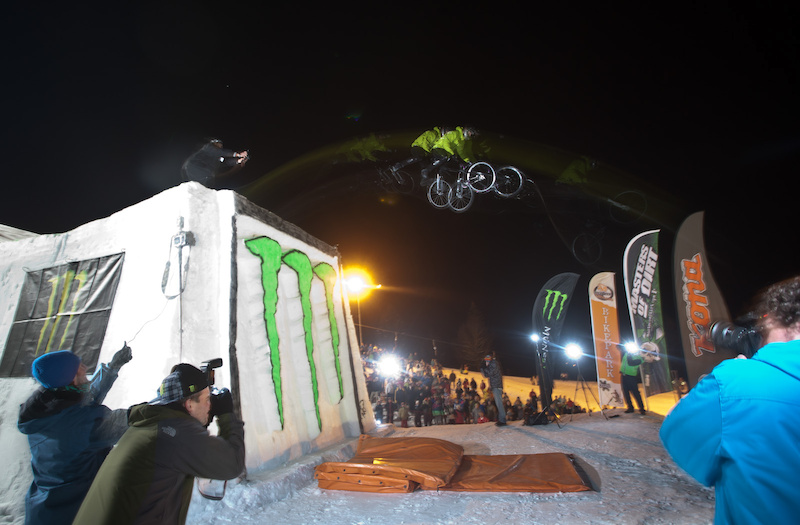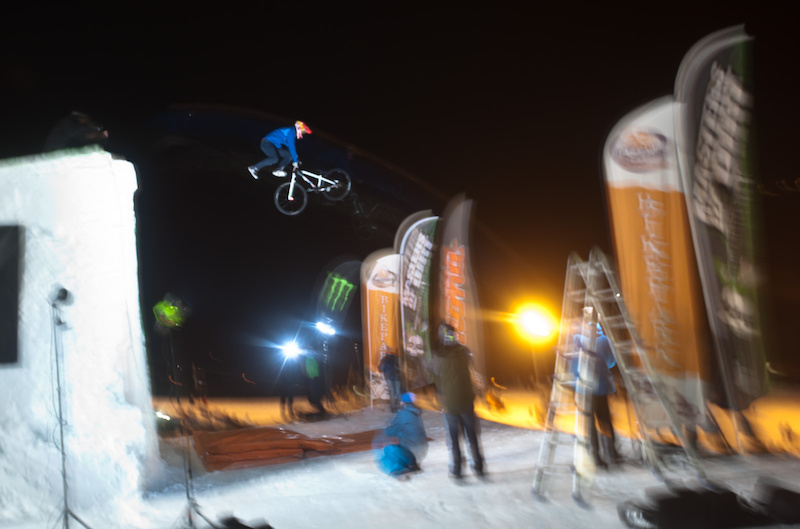 Sam Reynolds