---
Ruben Alcantara - Etnies Grounded full segment:
This is still one of the best BMX segments of all time.
---
Life In Samammish:
School is almost out. Two more painful months to go, the only thing that keeps us sane is riding our bikes. We are lucky to live in a place with such great riding nearby. In this video, we get stoked, and head over to the local trails and then mess around in the skate park. Riders: Jon Steinbis, Silas Harrison, and Jon Murphy.
---
All In - Introduction:
All In is a brand new bike park located in Zurich, Ontario. While still in the building process, this park is a blast. Andrew Bigelow, Radney Pritchard, Herrick Jose, and Ryan Van Stemp spent an evening shredding the park for the camera. Video: Kyle Bakelaar.
---
Simon Silver - Versatile:
After lots of digging we came up with a few lines to film on the big bike.
---
Day in the Life - Kurtis Grant:
Went out for a day filming with Kurtis at his local tracks in Heathcote.
---
Kyle Baldock & Logan Martin Training for Olympics 2:
Whoah, this is wild!
---
Chris Akrigg - Mega Mix:
Chris is in Malaga, Spain filming a new video with Victori Lucas. We can't wait. In the meantime check out this classic.
Mega Mix from chris akrigg on Vimeo.
---
Bilt Bikes - National Round 3 - Bright:
Video: Eastern Edge Films.
Bilt Bikes-National Round 3, Bright(YOLO) from Eastern Edge Films on Vimeo.
---
Simply Different - Full Film:
Team 360 having fun in Italy. Stay different.
---
Queenstown Bike Festival - Vertigo Bikes Dirtmasters:
Big race for the big boys yesterday at the Queenstown Bike Park. No one was just cruising and everyone was stoked to be racing on such an awesome day!
---
Rail the Farm:
Villopoto shreds.
---
X-Games Real Ski Backcountry - Sean Pettit:
Pettit may not have won but this video is still rowdy.
---
Drop in with Zack Giffin in Alaska:
What's it like to shred a line in AK? Video: Sweetgrass Productions.
Drop in with Zack Giffin in Alaska from Outdoor Research on Vimeo.
---
Towers of the Ennedi:
Camp 4 Collective's work is pure inspiration.
TOWERS OF THE ENNEDI from Camp 4 Collective on Vimeo.
---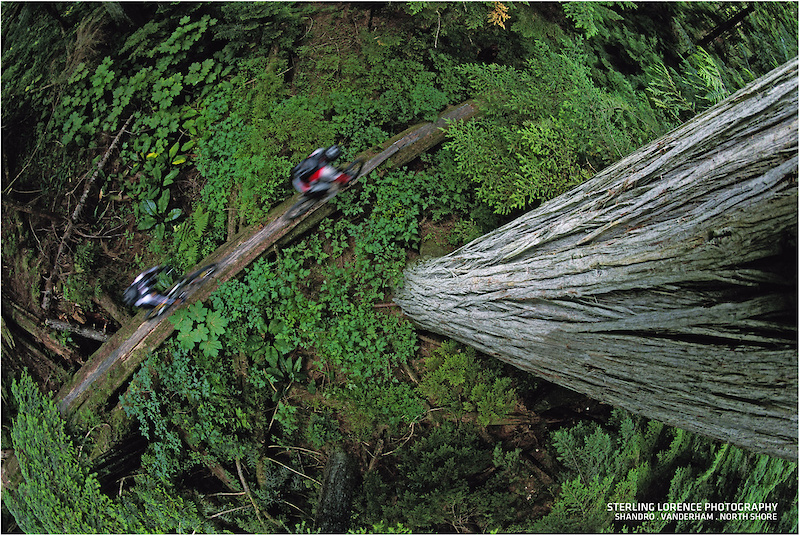 Title Photo by:
Sterling Lorence
---
To check out videos submitted by fellow Pinkbike members that didn't quite make the homepage click here:
www.pinkbike.com/news/videos