Adidas Trip to Japan
: Anton Thelander, Max Fredriksson, Carlo Dieckmann and Marius Hoppensack went to Japan. The European guys get introduced to the Japanese kind of living, build a bikepark, celebrated the first slopestyle contest in Japan and went to some never seen spots on the asian island. Supported by: Adidas - www.adidas.com SrSuntour - www.srsuntour-cycling.com Beddo - www.beddobikes.com
---

Ginger Vision #8 - Season Finale: Ginger Vision Season Finale: Music: Animated Intro: Artist: Jenny Invert: Song: Pancho's Gonna Get some: Artist: Lykke Li: Song: Little Bit (Gigamish Remix)

---
Ecosystem of a Skatepark:
This video is a joke, and everybody is equal at the skatepark.
---
SHAN 917:
Will DG beat the time of 5:02 on the Church Trail? This is our tribute to Le Mans movie with DG riding our brand new Shan 917 inspired from the famous racing 917 Porsche.
---
Venture West '12:
A few clips from our road trip across the country to spend the summer in Whistler.
---
''New York'' Trails:
Scoobs and I took a trip to New York to visit our good friend Dan and hit up some awesome trails!
---
Late Fall:
Even Fall comes to an end ... those are some clips from the last sessions.
---
Weekend Drift Cam Edit:
Decided to film a bit with my Drift HD camera which I've had for a while now but never got around to using it. Here are a few clips from my local trails over the weekend. Riders: Ryan Nangle and Tim Peckham.
---
Nightride:
Inspired by the movie Drive. Stephan Götz cruising on his BMX. Video: Action Shot.
---
Evan McCurrie - 2012 Teaser:
Look for the full video, coming soon.
---
Lunchtime Leftovers:
T-whips and pancake spins... leftovers.
---
Down the Road - Dementia:
Damon Berryman taking to the trails of the BNK and shredding Mach Chicken and Trailside.
---
500 Meter Cable Cam:
If we had a 'Video Shot of the Year' competition. this would win - it's unbelievable. Rider: Nico Vink. Music: JSigsworth.
500 meter cable cam from ANTIMEDIA on Vimeo.
---
Eisprinz Chapter four (with Markus Bendler):
Video: Bernhard Kogler.
Eisprinz Chapter four (with Markus Bendler) from Berni Kogler on Vimeo.
---
Eggs:
A funny, no budget short film about MTB and everyday life, shot in Chiaramonte Gulfi (RG) - Sicily, Italy.
Eggs from Giovanni Scala on Vimeo.
---
John Bolino - Pariah Profile:
*DISCLAIMER* - Always wear a helmet. Course language, viewer discretion is advised. Song: Sleep - Aquarian.
---
Kill Your Boredom:
Voleurz' eighth feature-length film showcases the antics and exploits of the Voleurz family, and features snowboarders and skiers forced against each other in an all out bloodbath. Who will take the throne?
Kill Your Boredom from Voleurz on Vimeo.
---
Into The Mind - Official Teaser:
Blur the lines between dream state and reality, as you perceive the world through the minds of many. Into the Mind contemplates the experiences passed between mentors and peers to paint a philosophical portrait of human kind. What drives us to overcome challenge? How do we justify risk? What forces are at the core of a mountain addiction? Unique athlete segments over a multitude of mountain sport genres depict the connectivity of Earth, and window into never seen before moments. Explore how we begin our perception of self, construct the foundations of confidence, and are ultimately led up the path of self-actualization. As Buddha once said, "The mind is everything. What you think you become." Into The Mind is about becoming. Created by: Sherpas Cinema.
Into The Mind - Official Teaser from Sherpas Cinema on Vimeo.
---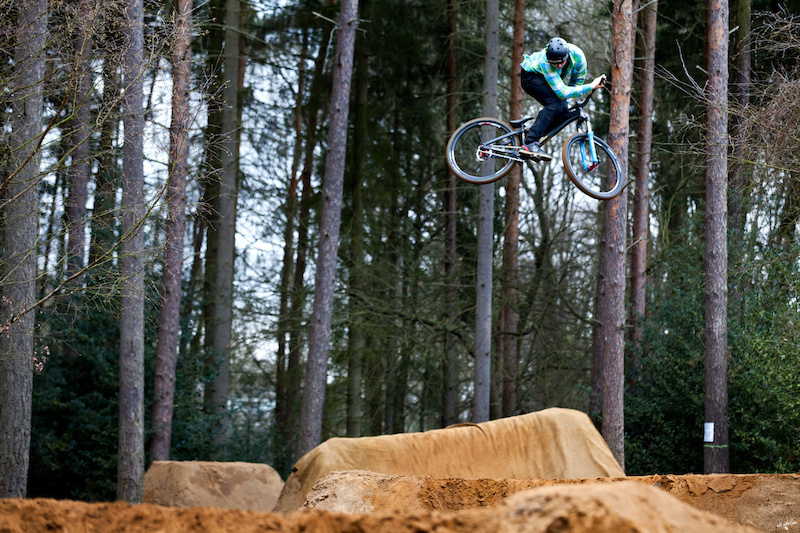 Title Photo by:
Szymon Nieborak
.
---
To check out videos submitted by fellow Pinkbike members that didn't quite make the homepage click here:
www.pinkbike.com/news/videos
Must Read This Week