Ride to Blood:
This film reminds us of the new World Disorder Series... and that's never a bad thing.
---
Haut Giffre MTB:
New bike park in the French Alpes. Samoens, Morillon and Sixt, with a lot of Enduro and Downhill tracks.
---
The Flow:
This short video has been a dream of mine for a little over a year now. I am hoping for sponsors to help us show what the Philippines has to offer when it comes to the DH scene. Thanks to the support of my crew, eL garahe studios and the awesome riders of team ULAW Kmaxx and Guiller. Both of whom built the track over the years with the help of fellow ULAW members.
---
2013 Devinci Dixon Carbon:
Looks like a damn fun trail bike.
---
Peter Savage - A Day to Spare:
Pete takes his new trail/slope bike out for a spin. Video: Piers Zdan.
---
Around 50 Jumps with Konrad Porochniak:
Bike 'n Style rider - Konrad Porochniak takes his brand new CTM bike to Polish downhill cup trails: Wisla and Koninki. Don't be too strict about the title... even small bunnyhops were counted. Check out what he's got!
---
Kyle Lockwood - World Champs and Further:
Kyle is taking on the Downhill Mountain Bike World Championships this season in his last year as a junior and needs your support! To show you what he's got we took a rip down some of the sweet tracks in the West Coast Compound in Auckland, New Zealand.
---
Mini Van Life #1:
We hit up Colorado hard. Team Loose did it right, next Mini Van Life edit coming out next Wednesday. Video: Jeremy Weiss.
---
Shredding the North Island, New Zealand:
For the final episode in our ten day journey across the North Island of New Zealand, we visited the world famous Redwood forest in Rotorua, did a few laps in Napier and Levin, then checked out the 4x track in Tauranga. Music: Purity Ring - Lofticries. Video: Todd and Rohan.
---
Freddie Oxley rides Greno:
Freddie Oxley pinning through dusty Greno Woods on his XC bike on a lovely summer day.
---
Area 25:
Riders: Ben Peters, Sean Russell, Will Smith, Damion Lee Devlin, Sam Cullum, Ben Davies, and Shaun Pipe.
---
Brian Lopes in Punta Ala:
Brian Lopes talks about his experience at the first stage of the Enduro World Series in Punta Ala.
---
TweedLove 2013 - Glentress Seven:
Now established as a classic trail/XC endurance race, the Glentress Seven is all about a great course, some serious racing, and a lot of fun.
TweedLove 2013: Glentress Seven from Calum Darling on Vimeo.
---
Woodyard - Park Build:
Looks like an amazing place to ride.
---
Mates in Alaska - Ep. 1:
Alaska for snowsports = Utah for mountain biking.
Mates in Alaska Episode 1 from Tim Pierce - Director / DOP on Vimeo.
---
Walk on Water:
Video: Andy Masser.
Walk on Water from NRS Films on Vimeo.
---
The Spokesman:
"James," a very enigmatic man has taken it upon himself to collect one bicycle from each developmental epoch for future generations to enjoy, a kind of time capsule if you will.
The Spokesman from dean saffron on Vimeo.
---
Erik Elstran and Seth Peterson Vs. Winter:
Elstran has to be one of the most creative riders out there. Does anyone have more fun on a bike?
---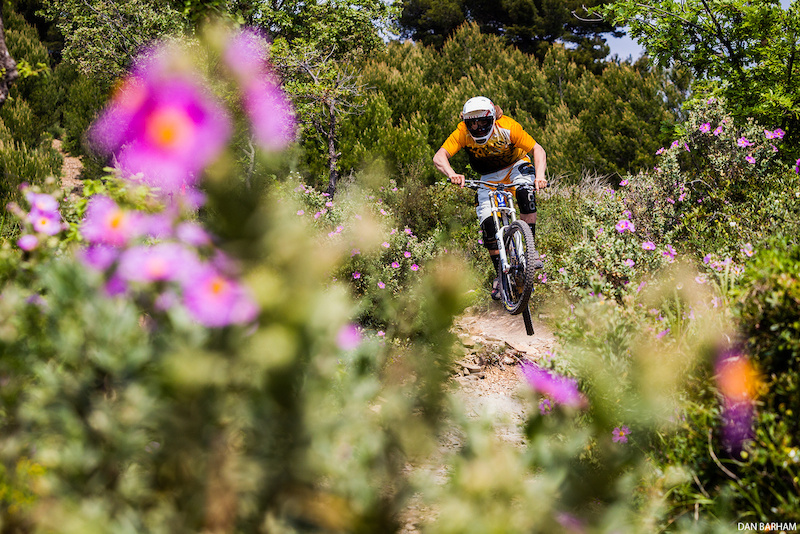 Title Photo by:
Dan Barham
---
To check out videos submitted by fellow Pinkbike members that didn't quite make the homepage click here:
www.pinkbike.com/news/videos
Must Read This Week