Keenan Bujotzek - Start to Finish:
This film follows builder and rider Keenan Bujotzek as he scouts, builds, and rides his trail "Pipeline." There's a journey, a story, and a purpose behind every trail, this is the story of Pipeline. Video: Nathaniel Wynans. Song: White Blank Page by Mumford and Sons
---
Steffen Graf - February Session:
Steffen shredding in Germany.
---
Jack Fogelquist - Geax DHea:
Redwood loam doesn't even know what hit it.
---
From Top To Bottom With Alex McAndrew:
Alex McAndrew, Pro DH racer from East Hardwick, Vermont takes you on a ride down one of the East Coast's premier downhill spots, Plattekill Mountain.
---
Not Another Woodward Trip:
Yet another adventure down to Woodward West, this time with David Schimmel and Tom Glaser. Shout out to Jake Kinney for having us and my Mom for letting me borrow the car... again. We had a great time practicing some tricks and messin' around. Good times!
---
Sam Shucksmith - Morzine:
A week's filming and riding in Morzine with Sam Shucksmith. Most of the riding is on the trail Le Pleney.
---
Alex Passa - 2012 Edit:
Fun times. Video: Will Passa.
---
Killer Kids Halahan at Ray's MTB:
See eight year old Nathan and ten year old Lukas rip it up at Ray's.
---
Welsh Big Mountain - Cadair Idris:
Gavin Pugh rides the big mountains up in the hills of Cadair Idris, Wales.
---
Shelby Paget Rides Zaca Station MX:
Check out what this weekend warrior is up to when he's not killing it on the dirt jumper. Shot at Zaca Station, CA.
---
Matt and OJ's Summer Ride:
Apparently it was sunny in Wales once?
---
Like/Share/Win - Andrew Bigelow:
Check out Bigelow killing it at Joyride 150.
---
McKenzie River Trail - Part 1:
The McKenzie River Trail is one of the best mountain biking trails in the United States. It is located between Eugene and Bend, Oregon. This video was shot in a single day last August.
McKenzie River Trail Mountain Biking (Part 1) from wandr on Vimeo.
---
Bilt Bikes - National Champs 2013 - Mt Stromlo:
More fast Australians? Sounds about right.
Bilt Bikes-National Champs 2013, Mt Stromlo from Eastern Edge Films on Vimeo.
---
Alpine Gravity Fox Norco Team Video 2012:
Video: JL Media.
Alpine Gravity Fox Norco Team video 2012 from Jake Lucas on Vimeo.
---
Dylan Pfohl - 2013 Mix:
The riding in this is amazing.
2013 Mix from Dylan Pfohl on Vimeo.
---
Russell Dalby - Deep Winter Slideshow 2013:
Fantastic images.
Russell Dalby Deep Winter Slideshow 2013 from Russell Dalby on Vimeo.
---
Shane McConkey - ''Claim... the greatest ski movie EVER!'' - Full Segment:
McConkey was a true legend.
---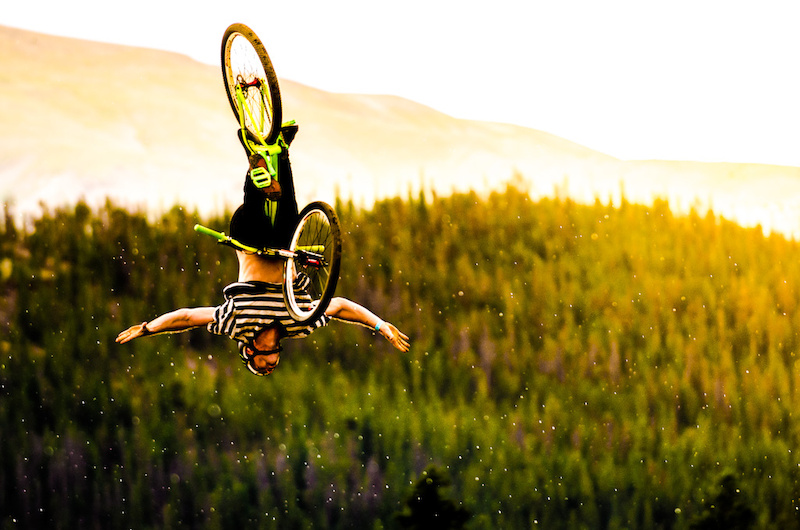 Title Photo by:
Dave Trumpore
---
To check out videos submitted by fellow Pinkbike members that didn't quite make the homepage click here:
www.pinkbike.com/news/videos
Must Read This Week