The Progressive Cycle Association (PCA) is excited to start the first Southern California Enduro Series. It is a four stage series spanning from February to June of 2013. PCA will be holding events at Glen Halen, Two Tree's (seen in video) and Black Mountain. For more information on how to get involved visit
www.racepca.com
.
Professional racer Eric Carter and Racers and Chasers race promotions Robert Herber are proud to announce for 2013 the formation of PCA, the Progressive Cycle Association to host a Southern California Enduro Series under the title of GER Series or Gravity Endurance Racing Series.
| | |
| --- | --- |
| | We are looking forward to our first event to showcase what we can offer to the cycling community of Southern California. Enduro is a rapidly growing segment of our sport and we hope to be the home for it in Southern California. - Eric Carter |
The GER Series will have a minimum of four events for 2013 utilizing a minimum of three venues with potentially a TBD forth location. PCA has a number of objectives for the GER Series for 2013.
*
Provide professionally run events with accurate results provided efficiently to the rider.
*Create an inviting and non intimidating vibe to bring more riders to the sport.
*Utilize trails with fun, challenging courses with an emphasis on All Mtn Bikes.
*Continue the Racers and Chasers theme of family friendly venues areas.
*Provide exposure for sponsors and riders via viral and print media outlets to create more value for sponsors and riders and companies who support PCA.
*Have Fun.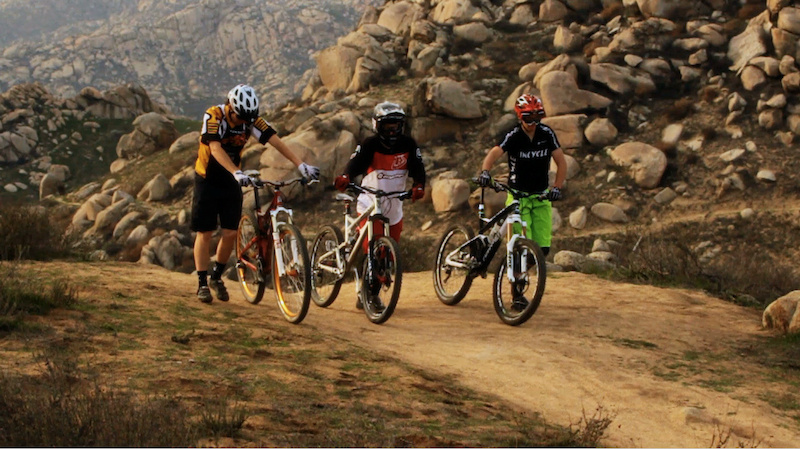 (Riders from the left) Robert Herber, Eric Carter, John Buckell hiking up for another shot.
| | |
| --- | --- |
| | When we did our first Enduro with Racers and Chasers at Black Mountain last year we were surprised at the turnout of 150 riders, we look to double those numbers for 2013 and with that increase in entries we look to expand to new venues around the Southern California region. - Robert Herber |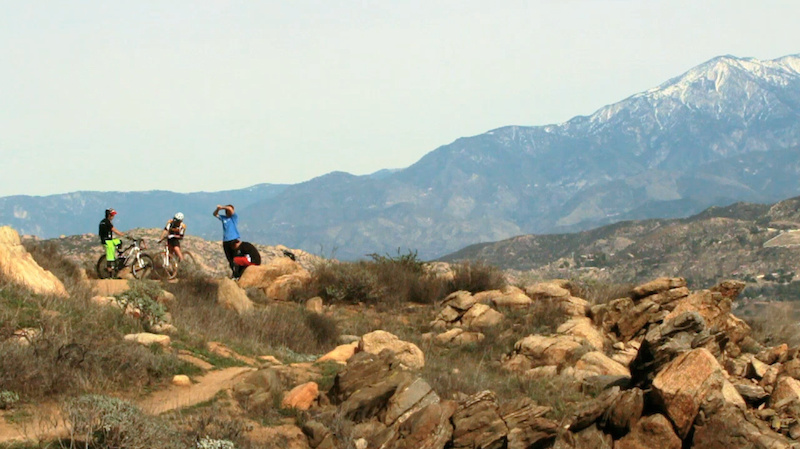 These Enduro tracks don't lack the necessary elevation to really have some fun.
Current Dates and Venues:
February 16th - Black Mountain Open Space
April 6th - Box Springs Mountain Park
May 4th - Glen Helen Raceway
June 8th - TBD
For more information you can find us at
RacePCA.com