This weekend sees round one of the Saracen British Downhill Series (BDS) on Saturday the 13th and Sunday the 14th of April 2013. 330 of the UKs fastest riders in the World will be battling it down in the South West of England in Combe Sydenham.
The course is long and flowing, littered with roots and rocks to catch even the finest riders in the World out. A huge step down greets the riders as they enter the long field with man made berms and jumps before they hit the last woods and a super steep rock chute which will again cause carnage.
Up for grabs is a share of the series' prize fund £11,000 in cash and over £20,000 in prizes.
Last year GT's Marc Beaumont took top honours whilst Gee Atherton was out with a broken leg. CRC/Nukeproof's Sam Hill is racing, so expect the Aussie ripper up on the podium from the on form, former World Champion.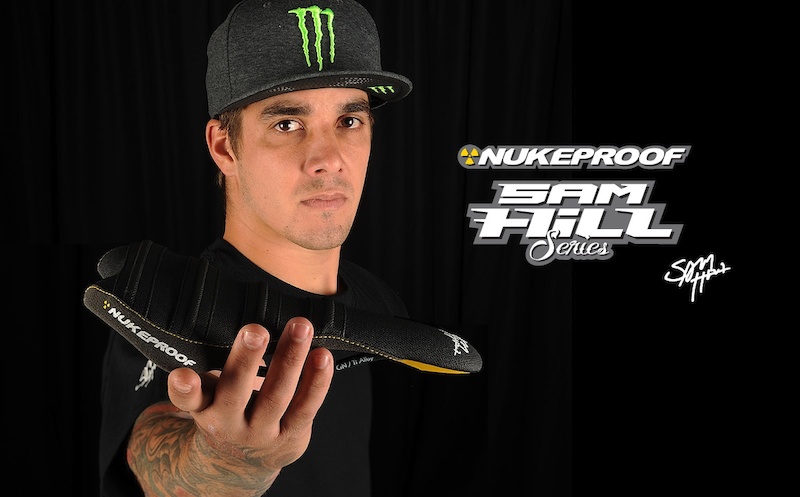 World Exclusive, Sam will also be showcasing his new product range at Combe Sydenham.
The big battle for the ladies will be between GT's Rachel Atherton and Saracen's Manon Carpenter with Tahnee Seagrave trying to squeeze her way in as well.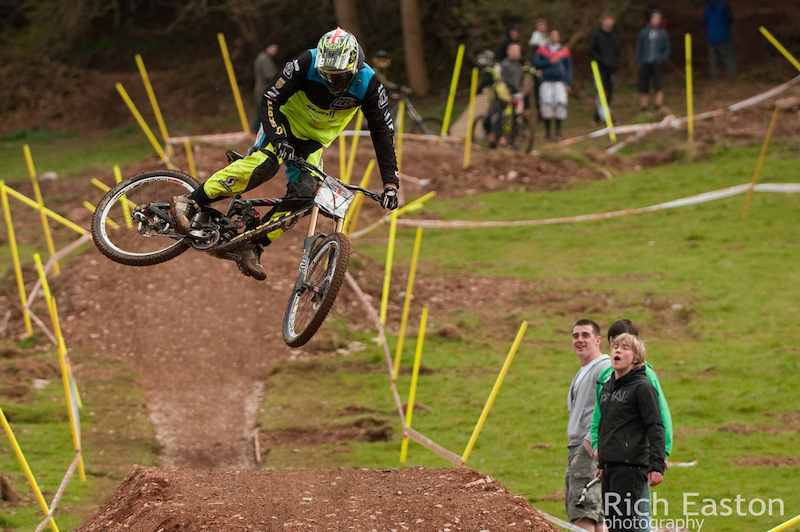 Brendan Fairclough, get your cameras ready..
The Venue
:
Combe Sydenham country park is situated on the eastern edge of the Exmoor National Park. The venue is well signposted from every direction, just follow the brown tourist signs. The venue is accessed off the B3188, between Elworthy and Monksilver. The nearest Motorway junction is J25 of the M5 Taunton. Postcode: TA4 4JG. Parking is £5.00 per vehicle with spectating free.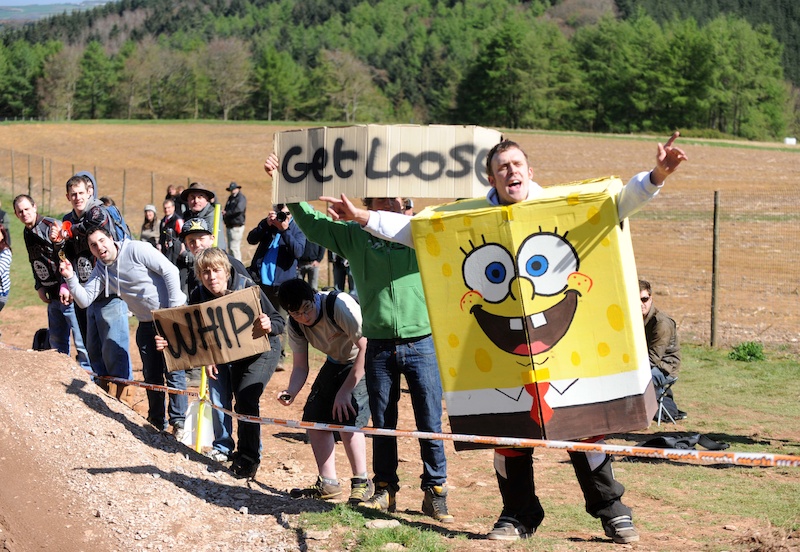 Get busy now with the cardboard and colouring crayons.
2013 Race Schedule:
Saturday
09:30 Open practice for all riders.
18:00 Course Closed.
Sunday
08:30 Open Practice for all.
11:00 Timed Seeding Run followed by one timed race run.
17:30 Podium for top five in each category.
For all the latest updates on the Sarace BDS.
Facebook/BritishDownhillSeries
Follow us on Twitter @britishdownhill
Stay Unclipped.
Si Paton..