This weekend the 4X racing seasson kicks off in the uk with the National round of the year. The 2013 Schwalbe British 4X Series fires back into action on March 31st at Afan in South Wales.
Afan, is widely regarded by most riders to be one of Britain's top 4X tracks. With wide turns, a corkscrew bridge, huge pro line and a rock section that can really separate riders out. It is an awesome track and the venue is perfect as well. Bryan Bettws lodge will provide great hospitality for all the riders and spectators during the whole Easter weekend.
If all indications are correct, it looks like the 2013 series is going to be the biggest yet. We are hoping for record numbers of new riders and looking forward to seeing the experienced faces again too.
4X is the most accessible form of mountain bike racing out there. Hard tails, short travel full suspension bikes, Enduro bikes or even downhill bikes are all raced in 4X events and in 2013 this will not be any different. 4X represents what we all love about mountain biking. Having fun. Getting out there
It looks like the racing will be some of the best ever seen here in the UK. In the elite men, Scott Beaumont will be back to defend his title from 2012. Boom Boom will come into the series as the favourite rider to lift the 2013 crown, but who will provide the challenge? Lewis Lacey won the final round of 2012 which was at Afan, so he rides this track really well and will definitely be fighting for the win. Isaac Mundy, Tom Dowie, Nathan Parssons, Will Evans and Alex Metcalfe will all be looking for the win as well.
In the women's, Katy Curd, the 2012 4X European Champion will be racing and will be the clear favourite, but the great news is Manon Carpenter will again be racing 4X. The 2012 elite women's Downhill worlds silver medalist has shown many times before that she can win 4X races and the rough track in Afan will really suit her downhill skills. Suzanne Lacey, Cara Murray and Jess Greaves are always consistent and will all be going to Afan with the win on their minds.
The great news for 2013 is that we will be welcoming a new 'Ripper' category. Now 10 year olds will be the starting age for British 4X riders as we develop the next champions of the future.
Online entry is open now on British Cycling's website
.
With the new skills area, fantastic XC trails and world standard 4X track, we are hoping that many will take advantage of the bank holiday weekend and stay on site for the full weekend. Camping is open from Friday morning and the track will be open to practice on Friday and Saturday.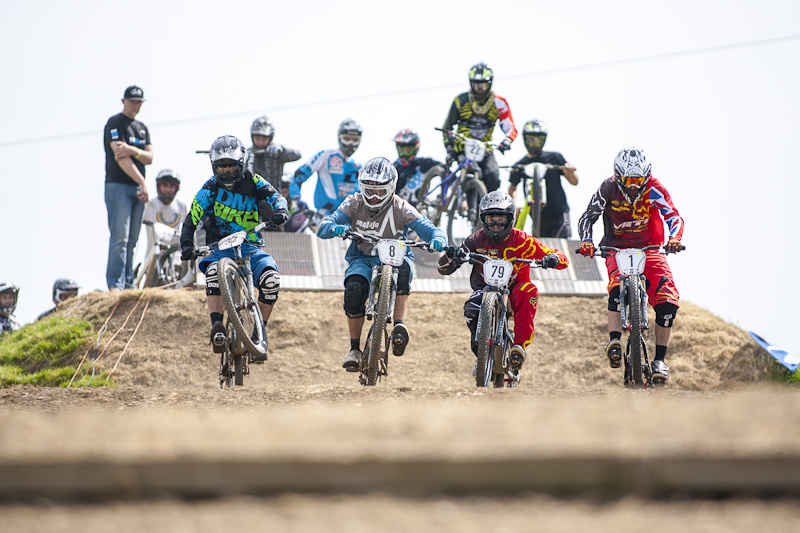 Schedule for Sunday 31st March is
:
Registration 8.30am to 10.30am You must sign on and register before riding the track.
09.30 Open practice on whole track.
10:30 Gate Practice Session 1 for Fun, Big Fun, Rippers, Juvenile, Youth, Master, Vets and Ladies only (Number Boards 251+)
11.00 Gate Practice Session 2 for Junior, Senior, Pro Elite only (Number boards 250 and below
(During Gate practice sessions the lower half of the track is open to everyone as normal.)
11.30 Course Closed.
12.00 Riders meeting.
12.05 3 Motos
Run Offs
Heats
Finals
4.30pm Podiums Top 5 in each category
The British 4X Series team would like to thank all the sponsors who are making the 2013 Series possible
:
Schwalbe UK
Fox Europe
Kore
Trixter
Also a big thank you to British Cycling for all their help with organising the series.
To keep up to date with the Schwalbe British 4X Series, check out their site at,
www.british4x.com