Sometimes things don't go quite how you expect them to. At Red Bull Rampage last year Anthony Messere had a little mishap and I was in the wrong place at the wrong time...
At Rampage last year I was in the wrong place when Anthony started his run, and I wasn't going to be able to get to where I wanted to be in time. So I set up lower down on the course, not sure what I was going to get. One thing I didn't expect to get was run over, check out this sequence that my assistant
Ian Tetzner
got of Anthony when he went a little out of control right in front of me. Good thing I had my lucky red bandana on...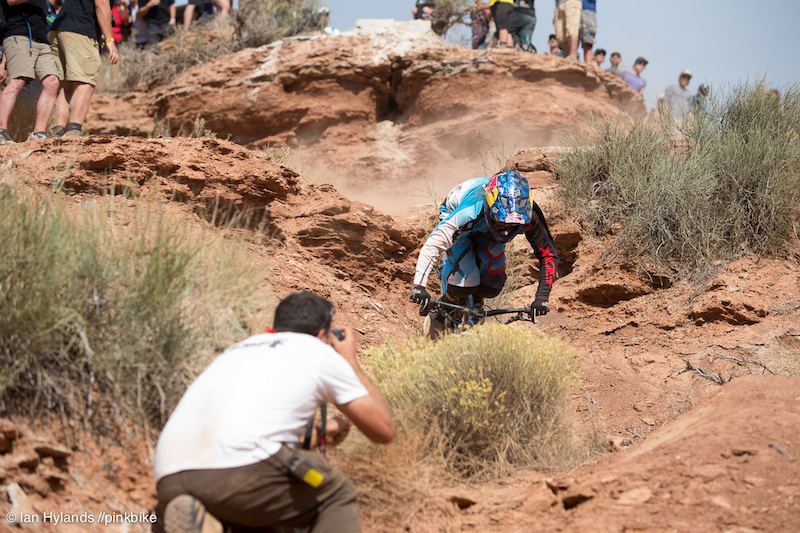 Photo sequence by
Ian Tetzner
Even though Anthony pretty much rag dolled right over top of me and just about kicked me in the face, I didn't stop shooting. Check out the bottom of Anthony's shoe in frame 10 in the sequence above, and then in frame 11 of my sequence below.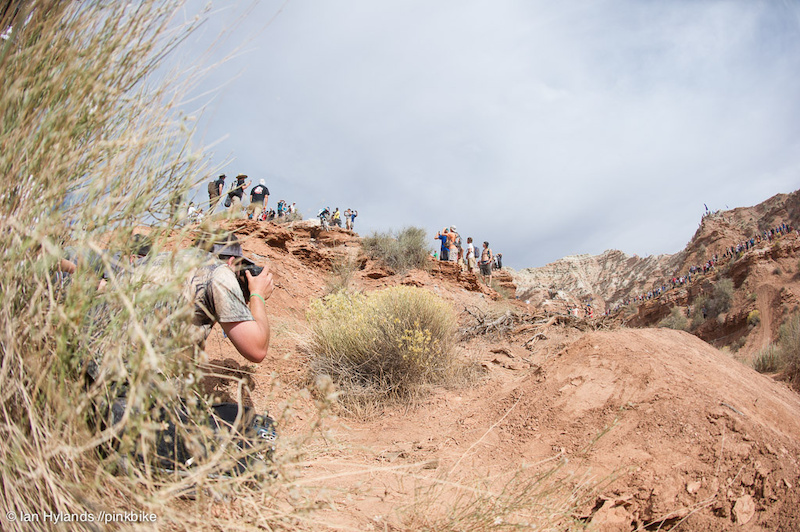 Photo sequence by
Ian Hylands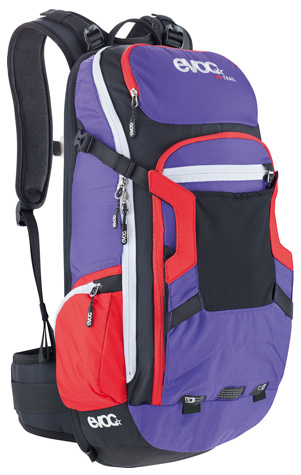 The Pinkbike user with the best comment wins a
Evoc FR 20L
.
Please keep in mind that we choose the winner based on the best comment, it does not and never has had anything to do with the number of props. Also keep in mind that anyone found to be giving out negative props to a number of users without explanation or reason given will be banned for prop spamming.