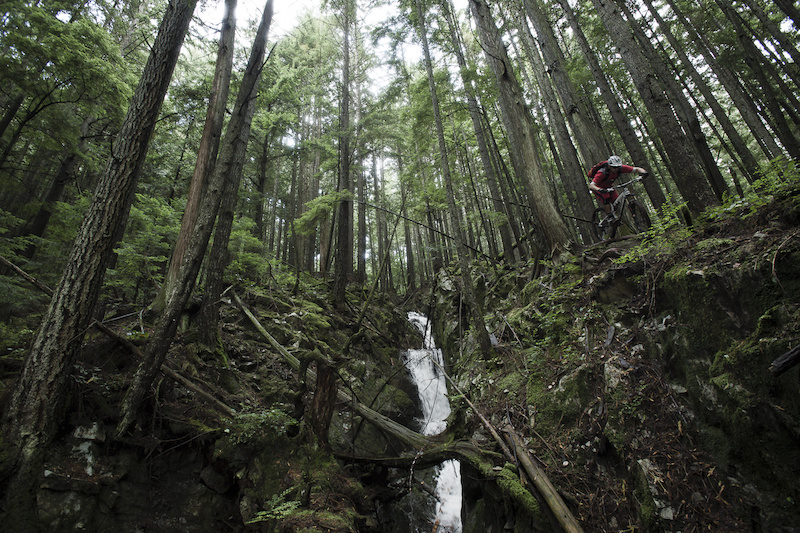 Shore Play
was created out of a passion for our trails, and the riding experience we have here on the North Shore. The Shore has a colourful history, and there's a great story to share. Beyond that, we've got some of the best riding in the world. I've been riding the Shore since the early 90s, and it never fails to deliver. Travelling the world, there's some great places to ride, but I keep coming back to the Shore as the riding destination that offers everything I want as a rider. Along with the obvious/infamous steep and gnarly DH, it holds many other gems if you know how to navigate the landscape. If creative, you can string together some awesome XC loops, or go for a big All Mountain pedal (shuttle assisted if necessary) and get the steep and deep along with some solid saddle time. As locals, we want to show people the 'diamonds in the rough', those hidden gems so to say. We have three mountains in our backyard with an extensive trail network which can be confusing, even with a map. Shore Play was born out of the desire to share our "trail knowledge" of the Shore with visitors and locals alike; to show people how we ride 'Shore style' and link up trails to create epic rides.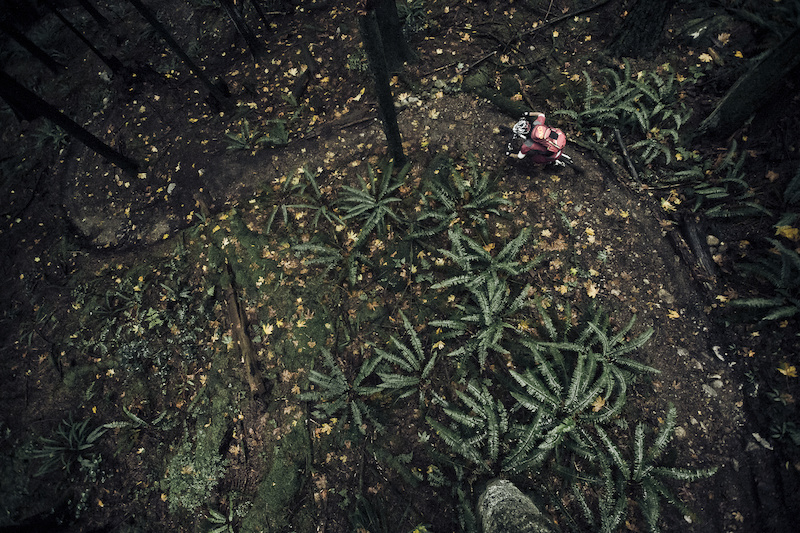 There's been a renaissance of sorts here on the Shore over the past few years with the work of TAP, the NSMBA, and the many independent builders out there. With all the trail work and new trails being built, things have never been better. Beyond the classics, the new builds offer a completely different ride experience than what is traditionally expected here. Today there's so many options to link up trails to create mega circuits, even traversing from one mountain to the next. I've been coaching and guiding for years, and up until now the Shore has been difficult for anyone less than an expert rider. With all of these new trail options, the Shore is open for everyone, and that's a good thing.
When the idea was taking shape of Shore Play, I thought it would be a great idea to include my friends and fellow team riders in the project. We all love the Shore and each of us has our own approach. SP offers riders not only the chance to ride with some of the best, but get a different experience whether riding a Triple Crown with Dre, some freeriding with Gully, DH'ing with TV, AM riding with Shandro or lots of laughs and shredding with Tippie. We expect to be adding more riders and tours throughout the season so keep an eye out for new names and new tours. At Shore Play, it's all about the ride, and when you've got guides like these, the ride just falls into place. We've got some of the best pilots in the world and some of the best riding in the world – it just doesn't get any better!
Everything we do at Shore Play is about authenticity. First and foremost, it's about the ride experience. Our goal is to show people how we do it here, the local experience. We want people to have fun and get a great ride while having some laughs and being part of the tribe. It's less about skills building or any pressure to do anything other than get out on your bike and ride some great trails! We want people to get the local experience with some of the local shredders who make this place so special. Part of that experience is the post ride beers, hanging at the beach having a bbq, high fives and big smiles.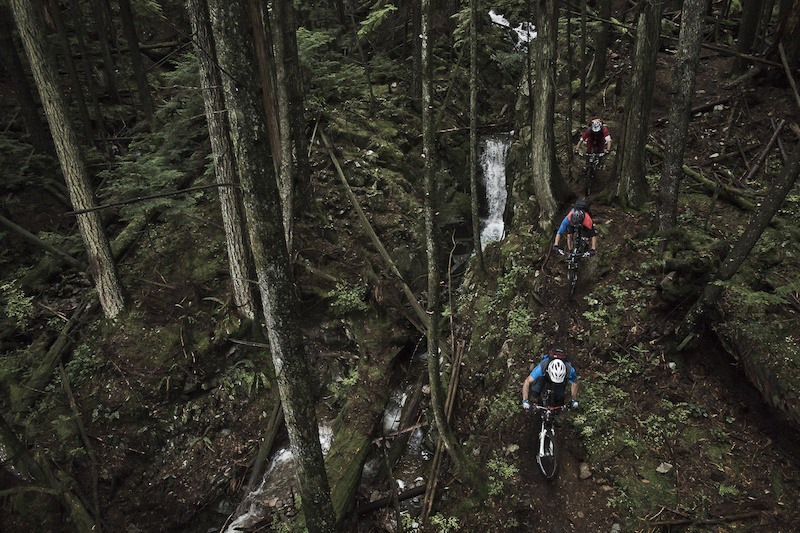 The Shore for many years was exclusive, aimed at the top tier of riders, with little opportunity for anyone less than pro level. That's all still here, but now we've become a destination that's more inviting and inclusive. Not only do we have some excellent trails, we've got some breathtaking scenery. The trails roll through forests of giant red cedars and fields of ferns. We'll stop at secret lookouts and alongside waterfalls. The legacy here is a colourful story too, and many of our guides lived through those foundation years sharing their stories along the ride. The Shore is an incredible place and we're proud of our history, and proud of our community. We are truly lucky to call the North Shore home. Our trails are running great and we want to share the Shore with the world.
Join Wade Simmons & Shore Play on June 22 or June 23 for the opening weekend for only $99!
Words by Wade Simmons
Photos by Margus Riga