The first FMB Bronze level event at Silver Star Bike Park is now done. Silver Style was an awesome event for competitors and spectators alike, going down on August 31st. This was the first year the event was part of the FMB World Tour and it was great to see the increased level ridership and talent at the event. Sponsored by Fox, Norco Bicycles, X-Fusion Shox, RockStar, Oakley, Dakine and Vernon Toyota, Silver Style had tons of great prizes for spectators and athletes.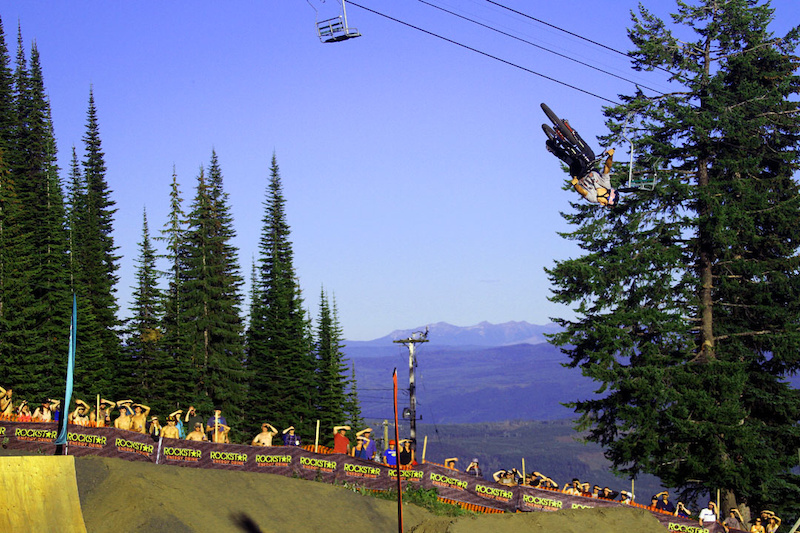 The slopestyle, broken into Amateur and Pro/Open category, had extremely high skill level and there were super impressive tricks and runs getting thrown down right from the word go. At some points throughout the day it was very difficult to distinguish between Pro and Amateur categories in fact.
In the end Liam Wallace put together an amazing run to take first place in amateur at Silver Style and continue his success at the top of the FMB Amateur standings. And in the Pro category there was a great duel between Anthony Messere and Tom Van Steenbergen for top spot. Anthony was throwing huge smooth tricks all day and was able to come first place and the $1000 first place purse defeating last year's defending champion Van Steenbergen.
Amateur Category
1st place - Liam Wallace
2nd place - Caleb Holonko
3rd place - Lewis Seagram
4th place - Max Langille
5th place - Simon Karrer
Pro/Open Category
1st place - Anthony Messere
2nd place - Tom Van Steenbergen
3rd place - Noah Brousseau
4th place - Corbin Selfe
5th place - Garrett Robertson
*
Video from Virtu Media coming in the following days
In the Best Trick Competition Colin Van Andel threw down an incredibly impressive Double Back to take home $250, plus a helmet from RockStar!
We at Silver Star look forward to expanding this event for next year and add to the weekend. We'd like send a huge thanks to our ever dedicated Trail Crew that put together an amazing venue for the event and worked tirelessly to get it ready for these amazing athletes to showcase their skills. Also a huge thanks to our sponsors Fox, X-Fusion, RockStar, Oakely, Dakine, Norco Bicycles and Vernon Toyota for providing the support to make this event a success.
Silver Star Bike Park is still open for TWO Bonus Weekends - September 7/8 and September 14/15 which is some of the best riding conditions of the season.
Enjoy the ride this summer,
Silver Star Bike Park