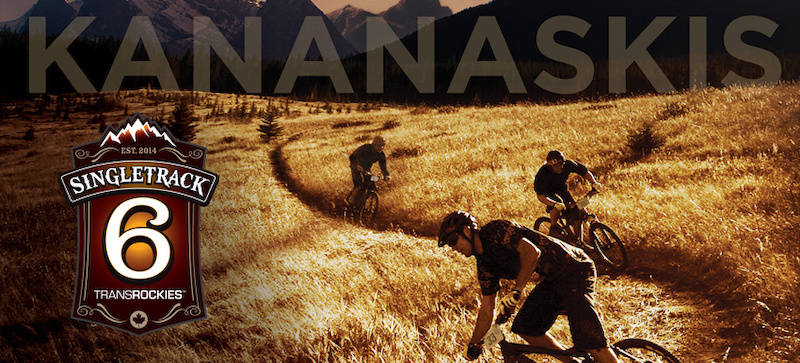 Singletrack 6 - RIde the West is a 6 day mountain bike adventure showcasing the best riding in a variety of authentic mountain bike communities in Western Canada. Six stages, a new route every year and the perfect brew of xc, panoramic vistas and enduro descents.
Singletrack 6 runs July 26th to July 31st, 2014.
We're working hard with each host community to create the best mountain bike adventure possible. In the coming weeks we will begin sharing details of the amazing stages that you'll be riding come July, 2014. We'll be posting maps, distances and elevations so that you can get a taste of the fun that is to come.
As October comes to a close we're excited to announce that the inaugural Singletrack 6 is 60% sold out! On October 31st, Phase 1 pricing comes to an end and the entry fee will go up $200. The current price is $1199 so if you haven't signed up,
sign up now
! We've also set up a discount for the Pinkbike following.
Get an extra $100 off when you register using the code pinkbike100.
So...lets kick it off with Stage 1: Kananaskis!
Date:
July 26th, 2014
Overview:
Kick off your morning with a short drive to the start line in West Bragg Creek SW of Calgary. Ride classic Kananaskis Country trails built and maintained by groups like the Moose Mountain Bike Trail Society, Greater Bragg Creek Trails Association and the Calgary Mountain Bike Alliance.
Combining Kananaskis Country's classic front-range singletrack with newer purpose-built mountain bike singletrack, Stage 1 will start outside of the hamlet of Bragg Creek at the West Bragg Creek trailhead.
Highlights include descents on Ridgeback, Race of Spades and Strange Brew with some challenging climbs and great views mixed in. Race of Spades will be the first of four timed descents for the week.
All routes are subject to change at any time to allow for permit approval, quality control and safety of the riders.
Distance:
40km
Elevation Gain:
1800m
Map:
Click
HERE
to view a larger image.
Google Earth Flyover: