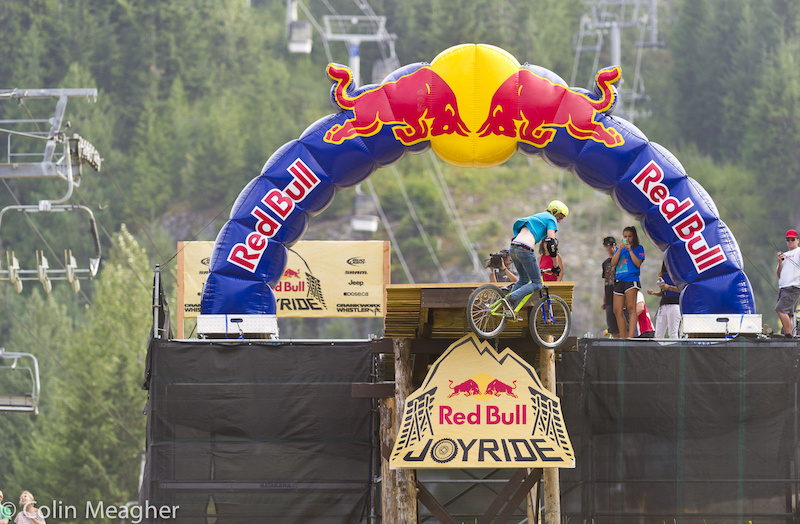 All of Crankworx Whistler's major competitive events will stream live online.
Broadcast schedule for Crankworx Whistler 2013 Live Webcasts
:
Saturday, August 10
- Live webcast: Dual Speed & Style - 5:00pm-7:00pm PDT
Sunday, August 11
- Live webcast: SRAM Canadian Open Enduro presented by Specialized - 4:30pm-7:00pm PDT
Tuesday, August 13
- Live webcast: Garbanzo DH - 4:30pm-7:00pm PDT
Wednesday, August 14
- Live Webcast: Fox Air DH - 3:30pm-5:30pm PDT
Thursday, August 15
- Live webcast: Teva Best Trick Showdown - 4:00pm-6:00pm PDT
- Live webcast: Ultimate Pump Track Challenge presented by RockShox - 8:00pm-9:00pm PDT
Friday, August 16
-Live webcast: GIANT Dual Slalom - 6:00pm-8:00pm PDT
Saturday, August 17
-Live webcast: Red Bull Joyride - 5:00pm-7:00pm
Sunday, August 18
-Live webcast: Canadian Open DH - 3:00pm-5:00pm
August 9-18, 2013, the world's best downhill, slopestyle and enduro riders will migrate to the Whistler Mountain Bike Park for the 10th Annual Crankworx Whistler. Crankworx Les 2 Alpes will take place July 6 – 14, 2013 and is the only Crankworx event to take place outside of North America. High-summer's convergence of all things freeride, Crankworx is a 10-day festival of epic endurance, supreme flow, monster air and vertical-dropping riding. A time-tested stage for gravity-fed mountain biking, Crankworx has forged the future of freeride, launched careers and raised up a spectacle out of dirt, sweat and cheers. Feel the impact. Embrace the amplitude. Experience the awe that is Crankworx Whistler 2013.

Going to Crankworx? Brag about it with
one of these on Facebook
.