As soon as the ice in the arena of Thun is melting the Flying Metal Crew will redesign the area into a huge bike course. The arena will be in the hands and wheels of the world's best mountainbikers who will fight for prize money over CHF 10'000.-. In addition they will battle for important points in the Freeride Mountainbike Worldtour. With Swatch as a the new title-sponsor and a new course design built in the dimensions of an FMX takeoff the Swatch Rocket Air 2013 is reaching a new level. Furthermore, the FMB Worldtour event will be streamed live in HD on the internet on April 12th-13th 2013.
New title-sponsor
Due to the strong media coverage in 2012 the swiss watch company Swatch took notice of the Rocket Air. Therefore the company has committed to the next edition of Rocket Air as the title sponsor. With the Swatch brand having a very strong presence in top sport events worldwide we can proudly announce that the Rocket Air has now definitely reached an international level. The organizational committee is convinced to have found in Swatch the fitting partner for the future.
Martin Söderström in his winning run 2012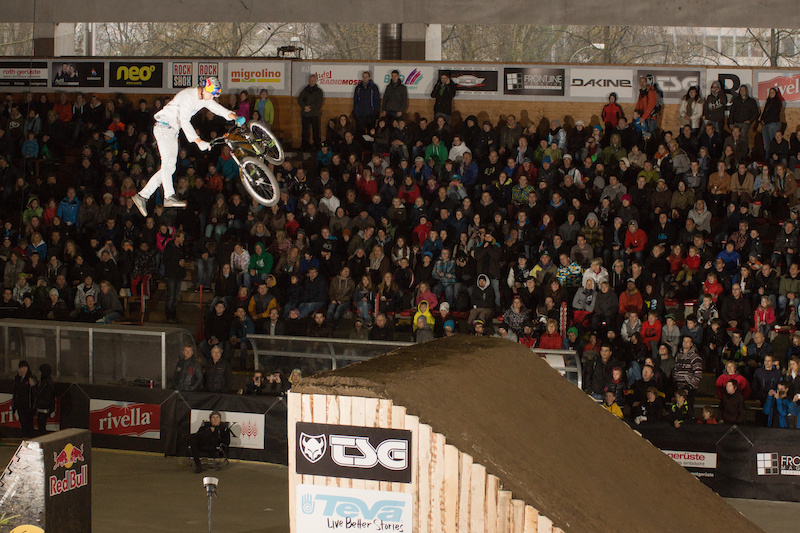 Livestream of SHOTS.TV
Nobody has to miss the event because they can't be in Thun. The event can be watched live on the worldwide web. After a lot of invested time SHOTS.TV is ready to broadcast Swatch Rocket Air in live stream HD worldwide. Around the world it will be possible to watch live as well the Swatch Trick Showdown and the qualification on Friday evening such as the finals on Saturday. The live stream boosts the weight of the event in the FMB Worldtour. A huge LED Screen in the ice arena of Thun will provide the spectators the live ranking and breathtaking replays right after the runs.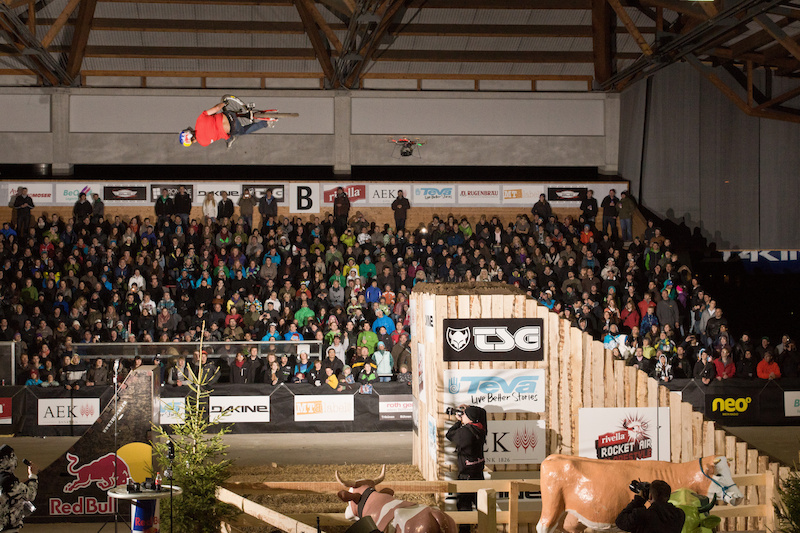 Course design
The course of the Swatch Rocket Air 2013 will be further extended. Our course designer and MTB pro rider, Ramon Hunziker, has promised to bring the course design to a next level. The huge scaffold drop-in outside the stadium will be enlarged in order to provide a spectacular start to the course. Compared to the last edition the course will be much bigger, more challenging and longer. A huge big air in the middle of the arena will allow the riders to show their skills and jump higher than the rafters in the roof!