TESTED
Scott
Genius LT 27.5

WORDS
Jordan Carr
PHOTOS
Tal Roberts
As one of the first brands to publicly announce the exclusion of 26" wheel options from their trail and cross-country line ups, Scott has indicated just how much they believe in the larger 27.5" and 29" wheel formats. Their popular big travel trail bike, the Genius LT, is the longest travel 27.5" option from Scott and its redesigned platform is claimed to make it a quiver-killing bike that can do it all. But with its 170mm of travel and a 28 pound weight, how does this bike perform as a versatile go-to bike?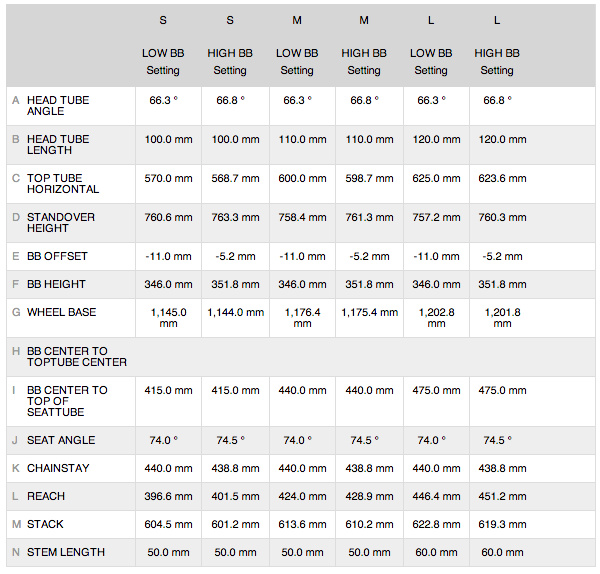 • Intended use: all-mountain
• Revised suspension platform with dual-travel FOX Nude shock
• 170mm travel front/rear, rear reduces to 135mm in 'Traction Control' mode
• 66.3° head angle (in open setting)
• SRAM X01 drivetrain
• 27.5" wheels
• Weight: 27.33lb (claimed), 28.2lb (actual)
• MSRP: $7599.99 USD
Genius LT Construction Details
The clean looking Genius LT, with its full carbon HMX frame and red and orange colour matched components, is definitely an eye catcher out on the trail. The frame itself is constructed using 200 individual pieces, a molding process that differs from traditional carbon monocoque frames. This technique allows Scott to build a more consistent frame even while utilizing the mass production process, but the technology doesn't come cheap or easy.
As the self proclaimed "carbon experts" of the bike industry, Scott set out to create a revolutionary trail bike with the 2013 Genius LT. It combines some interesting engineering points in both the frame's construction and its suspension design, with hundreds of hours of design and build time spent to give this bike its versatility. At first glance, substantial tube junctions give the LT a capable look while simple aesthetics complement the bike's clean lines. Sealed bearings keep the main pivots moving smoothly, while lightweight bushings are utilized in the seat and chain stay pivots. An easily adjustable suspension link allows a rider to swap geometry between a low and high position, allowing for a simple on trail adjustment to the head angle and the bottom bracket height, although it obviously isn't an on-the-fly sort of change. Up front, internally routed cables hide within the frame's top tube, cleaning up the would be rats-nest of cables and housing that come from the many levers and remotes perched atop the LT's 35mm Syncros handlebar. "Industry standard" features like the 12 x 142mm DT Swiss axle, PressFit 30 bottom bracket shell, and an internally routed RockShox Reverb Stealth keep it compatible with most current market components.
---
Climbing
Probably one of the LT's best attributes is its readiness to ascend, and whether it's short punchy climbs or hour-long dirt road slogs, the Genius makes it happen, climbing remarkably well with some help from the bike's remote actuated FOX CTD system. The proprietary, FOX manufactured, Scott developed NUDE rear shock features a mix of Scott specific technology and stock components, making the shock easily serviceable at any FOX repair depot. The 3-stage CTD system features all the benefits of FOX's CTD system but with a few important distinctions - there is an additional, internally housed second air chamber that allows the shock to adjust travel on the fly. Up front, a custom FOX 34 Float Factory CTD has been lengthened to 170mm from the fork's standard 160mm platform.
These significant tweaks allow for a versatile suspension platform with easy travel adjustment between the bike's plush 170mm descend mode and its two more efficient 130mm travel traction and climbing modes. The 34 Float features all the same characteristics of the CTD FIT damper, while the rear shock includes some beneficial changes in its two middle modes. In 'Descend' mode, the shock's two air chambers are set wide open. But a flip of the easily actuated Twin-loc remote adjusts the shock first into 'Traction-Control' mode, which kept the shock supple though ramping up the compression a bit and reducing its travel to 130mm by closing the additional air chamber. A further push of the thumb-actuated remote adjusts the shock and fork in to its 'Climb' mode, where travel remains at 130mm but adds the stiffer low-speed compression of FOX's CTD 'Climb' option. These three distinct suspension options made the 170mm Genius LT more of a pleasure on almost any type of climb than many other 150-170mm travel bikes.
Traction and Climb modes offered noticeable benefits when climbing while being quickly and easily accessible on the fly. Traction-Control mode made rolling, rocky climbs manageable by allowing just enough damping and travel to keep the rear wheel planted while still offering enough of a platform for efficient power transfer when needed. Climb mode offered an even more efficient feel while still offering just enough damping to keep the bike on track over rough and loose terrain. The ability to switch modes on the fly was a welcome perk that we came to truly appreciate when putting the bike through a 30 mile cross-country race with 3,000ft of climbing. We found the long and low geometry offered a comfortable, proficient feel on long gravel road climbs, while still offering a good amount of maneuverability on slow technical climbs. If climbing efficiency is important for your trail bike, the Genius LT offered one of the more efficient platforms we have tested, especially for a bike with up to 170mm of travel.
Descending
During the first few rides on the Genius, its downhill capabilities were less than satisfying, and seemed to lay hidden beneath the bike's low and long geometry, but we eventually found the sweet spot with the bike's setup after an initial getting to know each other period. At first, we figured the bike's low setting would offer the most benefit for our riding style, although extensive time in both high and low settings proved that the high mode, with its slightly taller, steeper geometry, offered the versatility and predictability that we were looking for.
In the high mode, the LT features a 1175.4mm wheelbase, which was noticeably longer than similar trail bikes we have ridden lately. This added length provided nice stability at high speeds, but also created a much slower steering and less flickable feel through tight terrain. The low mode offered an even longer feel, and while only adding a millimeter to the bike's wheelbase it slackens out the head tube angle to 66.3-degrees and lowers the bottom bracket another 5.8mm, adding to the bike's already sluggish feeling steering characteristics. Though some riders may prefer this long, slack feel in a trail bike, we found it lacked a certain personality we craved from a long wheel based 170mm travel trail bike. We also found that the Nude shock, which was an amazing asset on uphill or rolling terrain, lacked both the plushness and the linear spring rate we lusted after in a 170mm travel bike. All told, the Genius LT isn't a terrible descender by any stretch of the imagination, but we would have to say that it doesn't tear up the downhills like most 170mm travel bikes.
Technical Terrain
After finding ourselves struggling through rolling terrain on other 160mm+ trail bikes, the Genius was a breath of fresh air; pairing its efficient suspension platform with the larger diameter 27.5" wheels, the bike was a great pedaller. On trails that were constantly changing from ascending to descending the bike's great efficiency and quick on-the-fly adjustments made such sections much more enjoyable, even when trying to keep up with buddies on pure cross-country rigs. Although the Genius LT is not quite a rocket ship on rolling terrain, it did give us a new level of appreciation of the bike's overall capabilities as a do it all machine.
With the Twin-loc remote set in its mid, Traction Mode setting, and the Reverb Stealth set comfortably in the middle of its travel, the Genius came to life, bobbing and weaving through progressively more difficult terrain without skipping a beat. Stomping on the pedals it was efficient, relatively maneuverable, and surprisingly capable, even in 130mm travel mode. We found the stiffer platform of Traction mode made the LT feel lively and efficient, unlike the 170mm beast it really is. Pairing the in-between 27.5" wheel size with high volume front and rear specific tires kept momentum and traction nicely through transitions and ledgey moves at low speeds, while the relatively low bottom bracket and longer chain stays kept the riders weight centered nicely over the both wheels, but also made pedal strikes more of a concern.
Component Check
Our Genius LT Test bike was outfitted with SRAM's XX1 eleven speed drivetrain, which has quickly become the go-to group for many high-end trail bikes. For production, the Genius LT Tuned 700 will see a full X01 spec package to keep price as reasonable as possible. Up front, the cockpit features colour matched 35mm bar and stem from Scott's house brand, Syncros, that offered a super stiff, point-and-shoot feel that is a welcome addition when the trail gets rough. Like the spec on most high-end trail bikes, a Reverb Stealth makes on the fly seat adjustment simple while still providing a clean look without any extra cable that could rub on the rear tire or your leg. Stopping power comes in the form of Shimano's XTR Trail brakes, which have quickly become the most popular and most reliable high-end trail brake on the market. For the wheels, Syncros partnered up with DT Swiss and plenty of DT's newest technologies show through in the colour matched hoops. A new nipple and washer technology is said to create a stronger interface between spoke and rim, while the new Spline One hub design paired with DT's durable star-ratchet freehub system make for a lightweight, durable trail wheel. Overall, the build on the Tuned 700 model Genius LT is exactly how many trail riders would build a bike from the frame up, making it a great choice for riders looking for out-of-the-box performance, but it doesn't come cheap.
• Schwalbe tires: Top-dollar Schwalbe tires mate the Genius with the dirt like a cold beer after a bike ride. Up front the tried and true 2.3'' Hans Dampf offers enough volume to give the confidence needed to tackle uber technical terrain, and the rounded tread pattern isn't too slow rolling for all day epics with sustained climbing. In the rear, the new Rock Razor tire in a 2.2'' width offers a minimalist center tread paired with aggressive side knobs, creating a perfect balance between climbing traction and downhill cornering. We did find the 2.2'' tire in the rear to be a little lower volume than we would prefer when it was set up on the softer side, though.
• Reverb Stealth: Hard to really call it a trail bike without a dropper post, and the Reverb Stealth rounds out this sleek build nicely.
• e-Thirteen chain guide: Probably overkill with the SRAM XX1's chain management system, but when ridden at the level the Genius LT was designed, extra peace of mind is always welcome, especially in any type of race situation. As expected, we never dropped a chain, and there were no rubbing or setup issues to report.
• XTR Trail brakes: Immensely powerful, predictable, and always reliable, Shimano's XTR Trail brakes were the icing on the cake. Their consistent power and comfortable lever feel made going fast on the LT the obvious option.
Pinkbike's take:
If a you are looking for a do-it-all trail bike and are coming from a cross-country background, the Genius LT is a solid big travel option. Its balanced feel, long wheelbase and remote actuated suspension adjustment make it a winner for riders looking to ride a long travel machine and still keep up with their buddies who may be on lighter, shorter travel bikes. And although there are options with similar travel that can descend quicker and with a more confident feel, the Genius LT makes up any lost ground when the terrain starts to include rapid elevation changes that allow its clever Nude shock to work to its potential.

- Jordan Carr
www.scott-sports.com
Must Read This Week