Larock's movie has come and gone, so What's Next? I checked in with a young Aussie filmaker who is producing a Webcast to prepare himself for a feature length movie...

Underdogs is an up and coming free movie, and here is an interview with one of the cinematographers. Ladies and gentlemen, boys and girls, I present to you, Nick Peterson!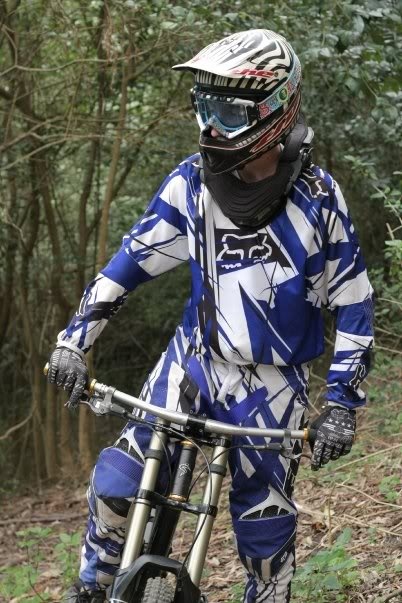 This is Nick.
What is your name, age, and where do you hail from?
Alright, most of the time I go by the name of Nick Peterson and I'm 15 years of age. I was originally born in London (same hospital as David Beckham yo!) but soon after I moved to Wollongong about an hour south of Sydney where I have been living since. It's a pretty chilled place.
You are relatively young compared to some of the guys filming out there, how long have you been film making?
Yeah compared to a lot of the other guys out there I'm quite young but I don't really think it makes much difference. I learn a lot from the older guys which is great and really helps me when producing videos. To be honest I've only really been filming for maybe 4 months which is the time I've had my camera. I use to muck around and film every now and again (think like once every 6 months) on a friend's camera and when I broke both of my arms while riding in April I thought it would be a good opportunity to get out and film. At the moment I've only produced 6 short videos but I'm learning fast. I just wish I had my license so I could get out and film more.
Ok. Do you still get to ride sometimes? Or is it just filming now?
Yeah I actually ride a fair bit. I try to get out 2 or 3 times a week on the downhill bike but definitely trying to ride more than I have been to get prepared for the upcoming season.
Sweet. Ok, for anyone playing along at home who doesn't know about your movie/webisode thing, can you give us a quick run down on name/release date/what it is about?
The series is called "The Next Generation" and is based on 2-5 minute webisode type videos which will give you an insight into the lives of the up and coming gravity riders around Australia. There will be one episode every month with the first episode commencing January 1, 2010. Hopefully my filming will progress through the series and at the end of it I will be producing a full movie with 3 other friends called "Underdogs. Look out for a pre-teaser coming soon.
(I am in the process of conducting an interview with a few of the guys involved in Underdogs... keep an eye out for this.)
Any rider names we can get? Or is it all top secret and under wraps?
At the moment I'm still gathering a lot of the riders to film as it is all in the early stages. I'm aiming to film riders who are racing in the junior categories at Australian National Rounds as well as some of the younger dirt jumpers who can throw down some smooth moves. Some of the riders who I've organised to film with thus far include David McMillan, Phil Piazza, Thomas Crimmins and Kaine Trevor. These guys are regularly in the top 5 at National Rounds and you might remember David McMillan from coming 3rd at the Pump Track Worlds. Mark Conliffe, Nic Bohle, James Green and Nelson Kreilis (the rider in Episode 1). The riders will all be pinned that's for sure.
Where will we be able to see all the episodes?
You will be able to see the episodes right here on Pinkbike in the video section. The majority of them will be in the Downhill/Freeride section but keep an eye out in the Dirtjump/Street section also.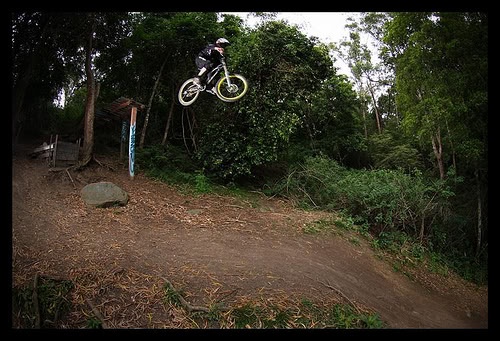 Nick again
---
Now for eight random questions about you.
1) If you could ride/film one place in the world, with whoever you wanted, where would it be and with who?
I'd definitely have to say Sam Blenkinsop at Champery. Filming with him for a few days, then doing some runs down that unreal track would just be insane.
2) Do you have any other interests outside of mountain biking/film making?
Yeah I also like to ride motos, skate, chill out with friends, going to parties. Basically normal teenager shenanigans I guess…and I play tennis…
3) Who do you look up to the most, and why this person?
Wow ahhhh. As a rider probably Jared Graves as he's a real nice guy and has sick style. As a filmmaker probably someone like Aaron Larocque or Kane Chenoweth as they both produce unreal videos and definitely take filming mountain biking to a new level. Overall as a person...way to hard to just name one.
4) Funniest mountain bike related moment?
Too many…
5) If you were on death row, what would your last meal be?
Have to be a burrito for the main, apple and rhubarb pie for dessert and washed down with a purple Rockstar. Gotta try that one day.
6) If you could have dinner with three people (Dead or Alive) who would they be?
Chad Reed, Brendon Fairclough and Santa. That would be sick.
7) What music are you listening to these days?
I listen to heaps of different genres but I guess mainly Electro, Indie, Hip-Hop, Rock and House would be the most common stuff I listen to.
8 ) Finally, tell us a joke.
What's the difference between Tiger Woods and Santa Clause? Santa's only got three "ho's"!
Thanks for that mate, any shout outs you want to do?
Yeah just to all my family and friends. The riders for doing what they do best. Also a special thanks to Mitch Pierias, Sam Tolhurst and Maurice Santiago. These guy have helped me out with my filming heaps.
Thanks Nick.
No problem mate.
Trailer

: