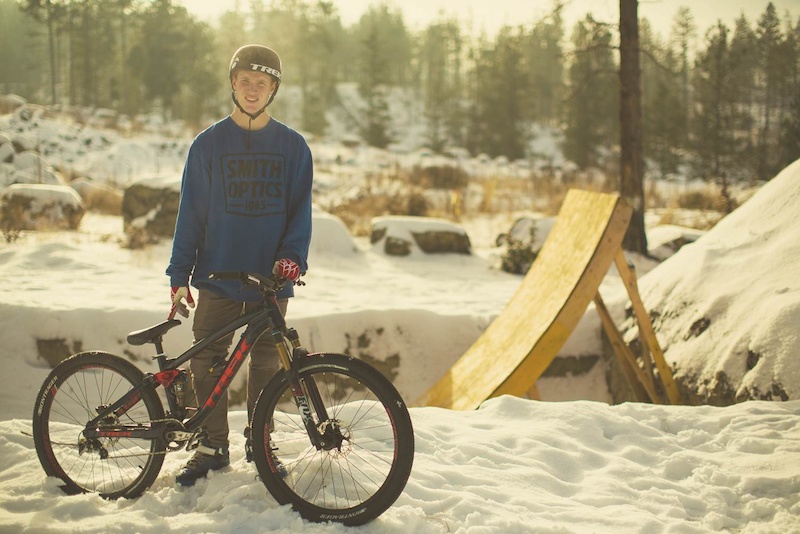 The Trek C3 Project (Competition, Cinematics, Creativity) is gearing up for another year of shredding with a fresh-faced addition to the already-stacked roster of Cam McCaul, Ryan Howard, Andrew Shandro, Brett Rheeder, and Brandon Semenuk.
Canadian youngster Tom van Steenbergen hails from the popular freeride destination, Kelowna, British Columbia, where he's planning an early graduation from high school this January, allowing him to spend the spring focusing on his riding.
No stranger to the pressures of competition, Tom raced BMX and downhill before switching to slopestyle when he was 15. He showed promise in his first year on the FMB World Tour by winning two Best Trick contests, one of them at the world's largest mountain bike festival, Crankworx Whistler. He carried his momentum from his debut year into the 2013 season with podium finishes at several FMB World Tour events, as well as a wildcard invitation to the famed Red Bull Rampage.
The 17-year-old ripper is stoked to join the C3 Project. "Being part of the C3 team is a dream come true. I never thought that I would be the next rider to join this amazing team. Guys like Cam McCaul and Brandon Semenuk are the guys that inspired me to ride a bike, and now we are teammates. I can't even begin to explain what that feels like," said van Steenbergen.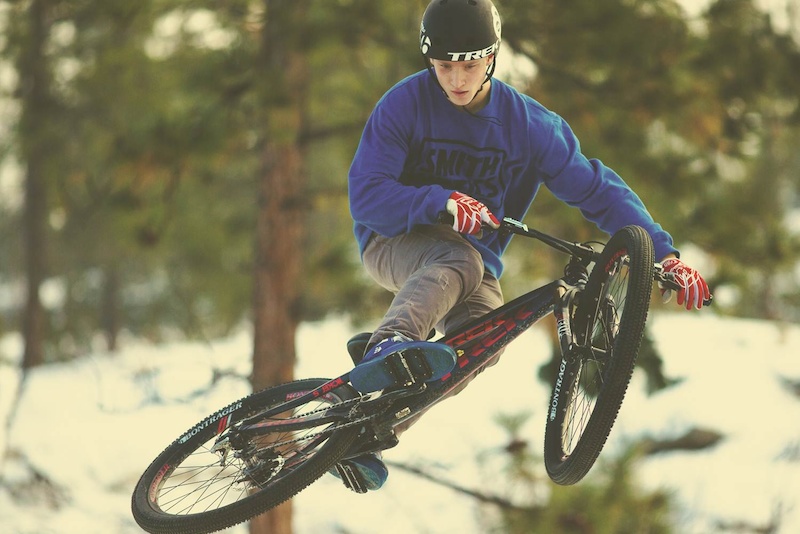 Tom joins his C3 teammates under the guidance of team rider/manager and freeride pioneer Andrew Shandro who had this to add; "Tom has been throwing it down the last few years. He has an impressive bag of tricks and is equally as capable on a DJ, slope and DH bike, which is rare for a young shredder. It's awesome to have Tom on the program."
For 2014, the C3 riders will show their style on Trek Ticket DJ hardtails, Ticket S slopestyle bikes, and Session Park downhill bikes. This is the first year that consumers will be able to buy these coveted frames through the recently announced Race Shop Limited program, which includes limited runs of each model.
Look for Tom and the rest of the C3 Project in the coming year's best video edits and most exciting competitions.
www.trekbikes.com