It finally begins! This upcoming weekend, Dirt Jump pros will roll on to the dirt at VIENNA AIR KING. After a prolonged winter break, riders can hardly wait to shred the massive jumps in Vienna and rack up some valuable FMB World Tour 2013 points. The preparations for the first European World Tour event, taking place during the ARGUS BIKE FESTIVAL, are in full swing. The rider line up is confirmed and the anticipation is rising. For all those who can't attend the competition on site, no worries, the VIENNA AIR KING finals will be
streamed live.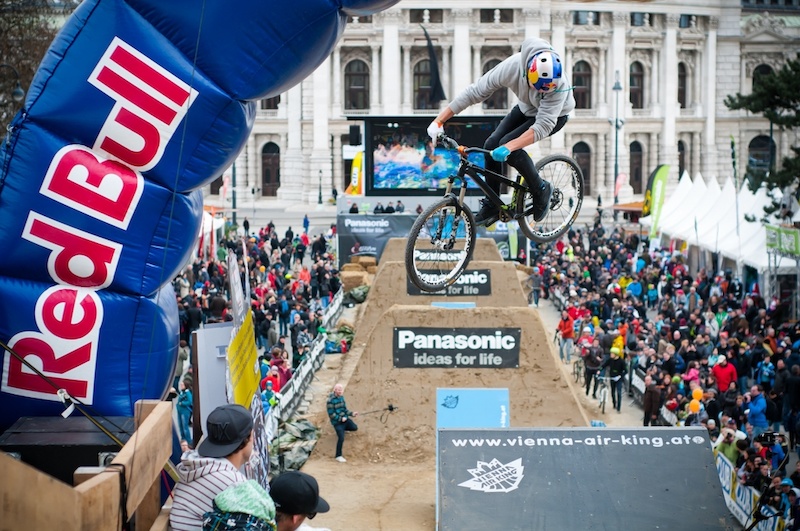 Throughout the last seven years of this iconic event, the symbolic Rathausplatz in the heart of Vienna has been transformed into a superb contest arena and now preparations for the 2013 edition are in their final stages. The monumental course was set up under the supervision of course builder Andi Brewi and his shaping crew. 20 invited riders plus another 50 pre-qualifiers will compete for the overall prize money of 10,000 Euro. Moreover, during the Panasonic Best Trick Contest we will get to see what freeride fans desire most: fat new tricks, which the riders have been practicing during their winter-escapes. Also, Austria's number one anchorman Christian Clerici will return as commentator of VIENNA AIR KING 2013, after he charmed and entertained the tens of thousands of spectators at the ARGUS BIKE FESTIVAL last year.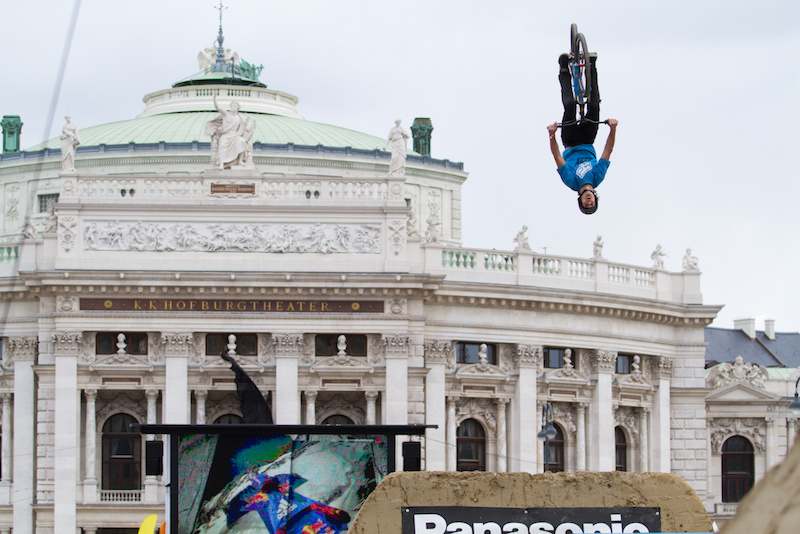 The rider line up is an impressive extract of the world's slopestyle elite, featuring names like Martin Soderstrom, Sam Reynolds, Brett Rheeder, Thomas Genon and Pavel Alekhin. All of them have confirmed their participation, making the official line up look like this:
Niki Leitner (AUT)
Patrick Leitner (AUT)
Thomas Genon (BEL)
Brett Rheeder (CAN)
Jakub Vencl (CZE)
Tomas Zejda (CZE)
Xavier Pasamonte (ESP)
Antoine Bizet (FRA)
Leo Delfour-Barsacq (FRA)
Louis Reboul (FRA)
Mehdi Gani (FRA)
Peter Henke (GER)
Amir Kabbani (GER)
Sam Reynolds (GBR)
Szymon Godziek (POL)
Pavel Alekhin (RUS)
Teo Gustavson (SWE)
Linus Sjöholm (SWE)
Martin Söderström (SWE)
Anton Thelander (SWE)
As for the cherry on top, it looks like spring will also be making an appearance at VIENNA AIR KING, so you can expect nice weather, great tricks and an electric atmosphere. On Sunday from 1:00pm the participating Red Bull athletes Szymon Godziek, Thomas Genon and Martin Söderström will take some time to meet their fans: the three FMB World Tour pro riders will be signing autographs at the Red Bull Mobile tent.
And the free mobile app from EIM Solutions will allow you to stay on top of the results as they come in during the finals on Sunday. You can download the app to your mobile
here.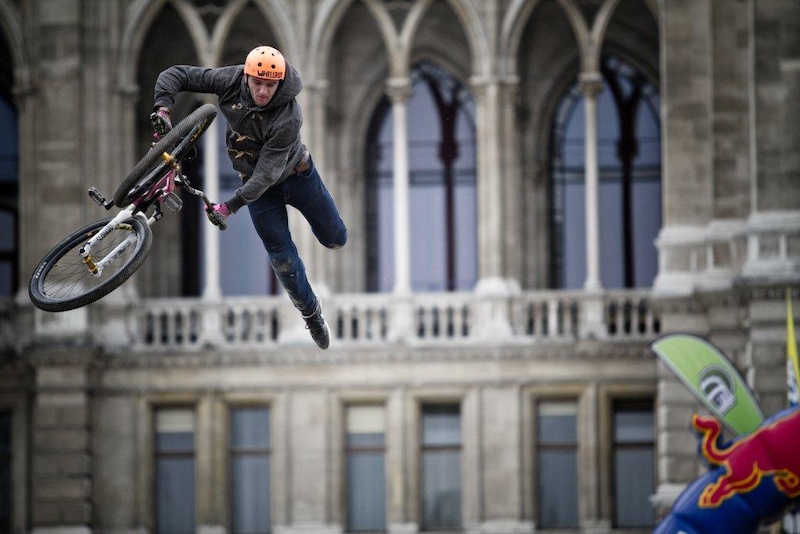 VIENNA AIR KING 2013 timetable
:
Saturday, April 6th:
10:00am - 1:00pm Practice
11:00am – 11:15am Opening ceremony ARGUS BIKE FESTIVAL
1:30pm – 2:00pm Warm up for qualification
2:00pm - 4:00pm Qualification "VIENNA AIR KING"
4:15pm - 5:15pm Panasonic-Best-Trick-Competition
from 9:00pm After Contest Party at the "U4" Club
Sunday, April 7th:
10:00am - 1:00pm Practice
2:00pm – 2:30pm Warm up for the finals
2:30pm – 4:00pm Finals "VIENNA AIR KING"
4:15pm Price giving "VIENNA AIR KING"
More information can be found on the official VIENNA AIR KING
website
.