Myriam Nicole has won the Val di Sole World Cup Downhill, Floriane Pugin second and Rachel Atherton third! Tracy Moseley's fifth place here today is enough to give her the overall title.
1. Myriam Nicole
2. Floriane Pugin
3. Rachel Atherton
4. Emmeline Ragot
5. Tracy Moseley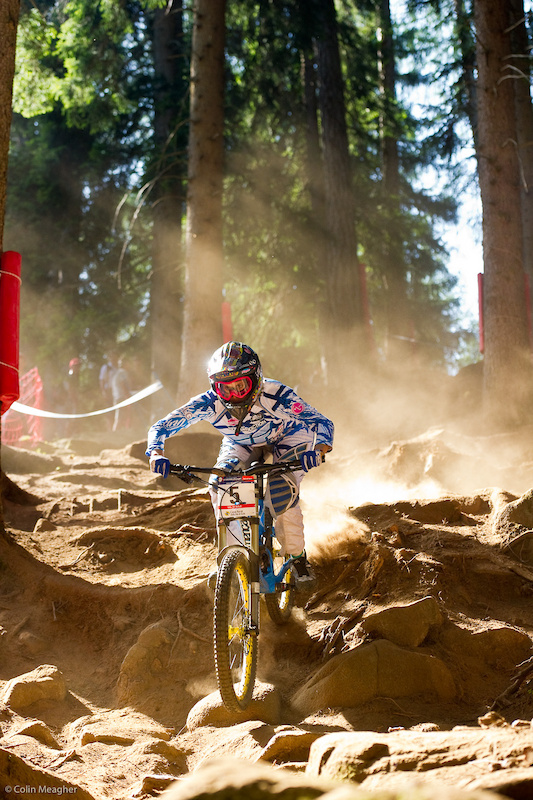 Pom-Pom FINALLY took the win. She's been almost there all season long. Congratulations!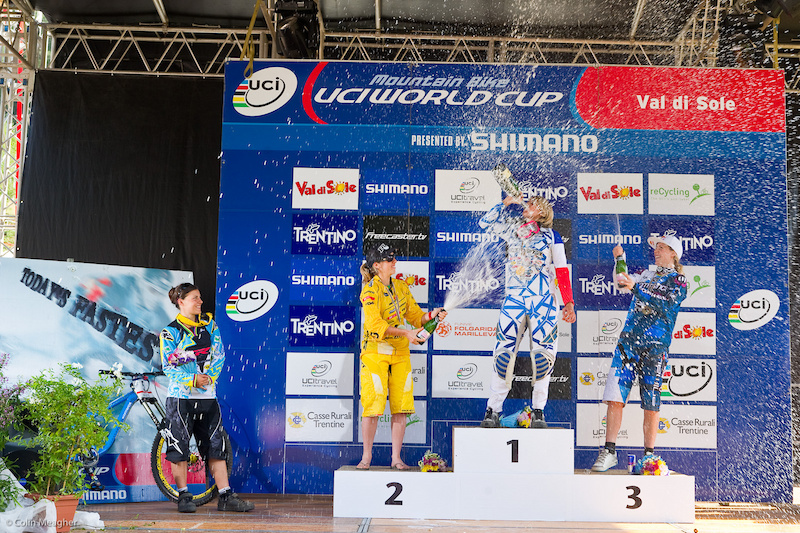 A worthy champagne shower for her first win!