With much of the year spent travelling the globe to compete, Llangynog in North Wales provides a welcome bolt hole at the end of the season for the Athertons. A 'polar opposite' to the hectic lifestyle that is part and parcel of being a world renowned mountain bike racer, and the perfect place to unwind.
This episode provides a candid look at how the Atherton siblings relax away from the intense world of racing in the quiet Welsh retreat, where no-one really knows much about mountain bikes or racing and it doesn't matter to them what's happened at the weekend, and whilst the Welsh village is the ideal place to unwind, the incredible landscape also provides the perfect setting for the team to continue to break boundaries on their bikes and hone their talents for the season ahead.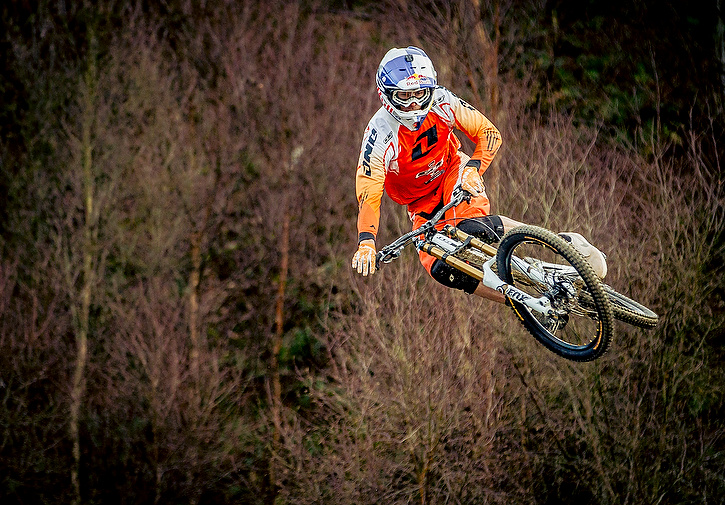 As Rachel observes, "you can't switch on if you haven't switched off" we see Dan find his peace digging and creating impressive new lines in their local playground, Llangynog quarry and the film climaxes with a truly breathtaking riding session in that sees Dan, Gee and some of the newer members of the Atherton Racing team really pushing their riding to new levels.
Photos:
Laurence CE