Brent Foes of Foes Racing fame designed and patented this clever fork-stop that clamps securely onto the stanchion tubes with a small Allen screw. Compare this with the slip-over rubber stops that come on stock dual-crown forks which often slide out of position, or give-less-than-optimum fork lock because of their bulkiness.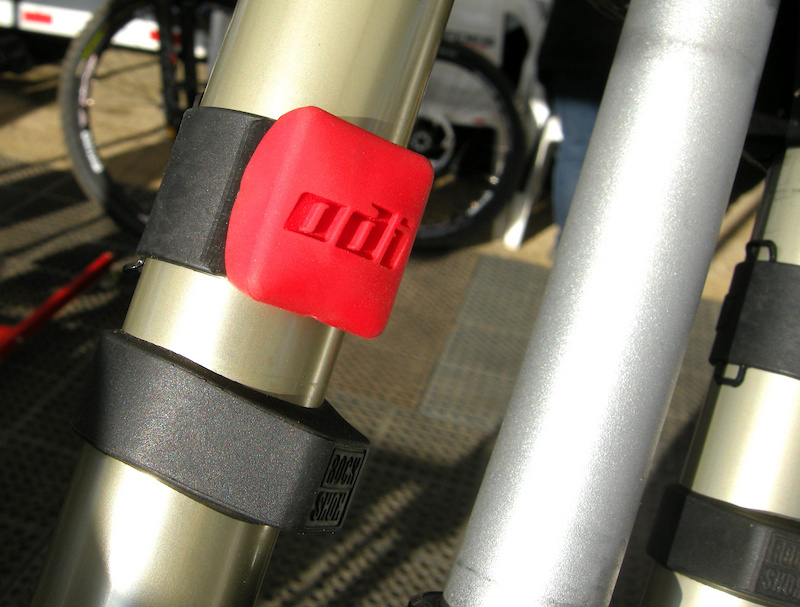 Brent Foes designed the fork stop, which clamps to the stanchion with a small Allen screw.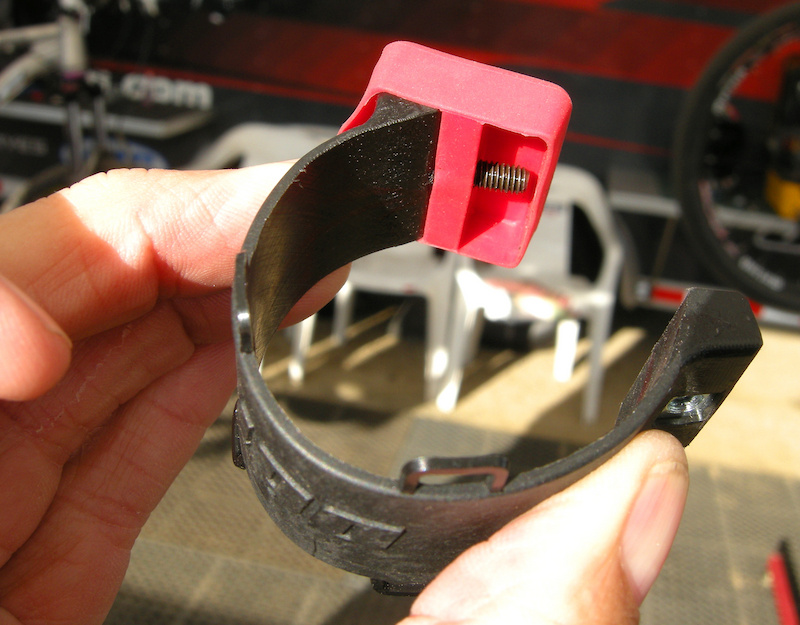 The fork-stop's rigid plastic clamp takes up little space on the stanchion and can be replaced without disassembling the fork. Pads will be offered in varying thickness and a host of colors
.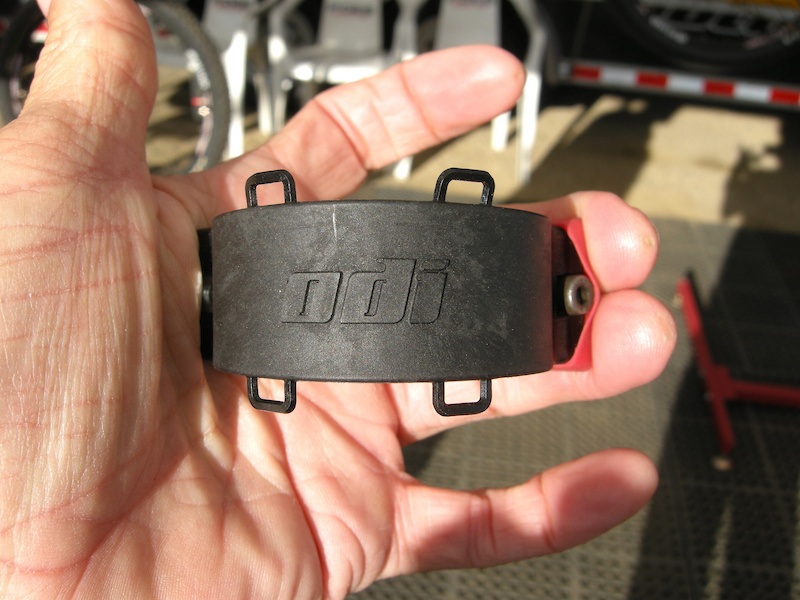 Loops molded into the band clamps facilitate mounting number plates with zip-ties.
ODI's fork stops are not quite ready for full production, and pricing isn't set yet. Brent Foes estimates, however, that a pair should cost around $10.