X-Fusion is pleased to announce the addition of world record holder and mountain bike legend Jeff Lenosky to their growing team of athletes and brand ambassadors. In 2013, Lenosky plans to continue highlighting his head turning trials skills at multiple demonstrations across the country. On top of his national tour and dealer visits for long-time frame sponsor Giant Bicycles, he also plans on getting his competitive fix at select Enduro events around the country.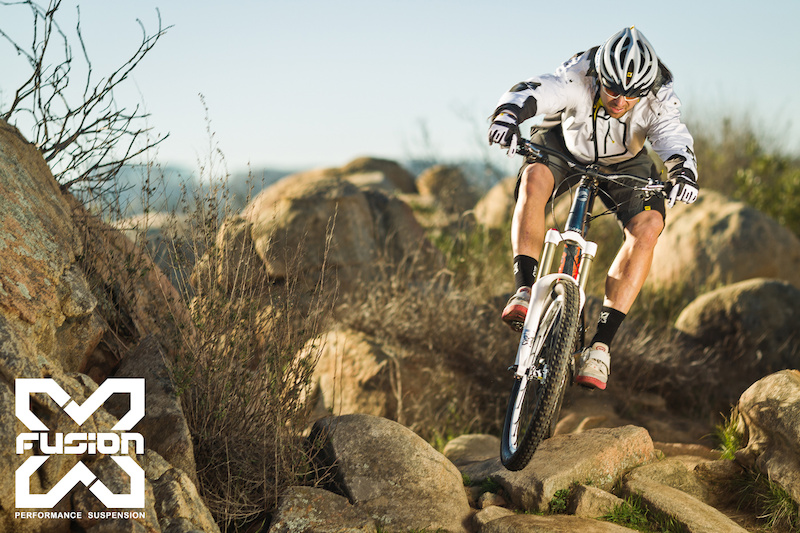 Lenosky commented about this new venture for him with:
| | |
| --- | --- |
| | I raced a few Enduros last year, had a fun time and got some good results. I have great sponsor support and always like trying new things so I want to do some more events this coming season. There aren't too many contests for my style of Freeride-Trials riding so Enduros are a great competitive outlet for me. |
X-Fusion Marketing Manager John Hauer had this to say about the new addition to their team:
| | |
| --- | --- |
| | The old guy can shred, there's no doubt about it! The bike skills he posses are mind blowing and it's inspirational to watch him succeed at so many different aspects of our sport. We are proud to have him on our products and looking forward to helping him reach any goal he may have. |
Lenosky said:
| | |
| --- | --- |
| | The product is great and the brand is growing. I'm very fortunate to be in a position where I can work with brands and ride the equipment I WANT to ride. From the first conversation with the guys at X-Fusion it just felt like talking to friends and had a great vibe. |
Keep your eye out for Jeff in 2013 riding a wide range of X-Fusion products including the brand new 34mm fork lines (Trace and Slant), Microlite rear shock, Hilo SL seat post and all the other performance based products.
www.xfusionshox.com