Arriving at a World Cup race venue with a free day gives you so much opportunity to explore the local culture, spin, swim or gym... Some people take a vacation to do the above and that's one of the reasons why we're incredibly lucky to travel to the destinations that we do. Some riders choose not to ride and concentrate on the sole thing they're visiting said place for, a World Cup, so Elliott Heap and Isac Paddock decided to find out what they were missing.


After arriving in Lenzerheide and quickly throwing my bags into my room, I sent Elliott a message, "Ride to the top?... the very top?" I was fully expecting a standard response that reflected his fatigue after the two days traveling. But Elliott is not like some other riders, and to my surprise he and his Nukeproof Mega arrived at the lift station ready for a mini-adventure after investing our life savings on the Swiss lift pass (70CHF, 1 ride). The lift ride was pretty special, though. I would have loved to know what the other people on the lift were thinking of the two random northern English blokes aimlessly pointing out of the window at endless snow capped mountains; we were pretty amazed. At the top we were breathless, literally; you could feel the 3000m altitude with every pedal stroke, but the view was worth it.


With limited knowledge of how to get to the bottom, we started riding what looked like a line that pointed to the valley. Shale, loose rocks, big ruts, epic views and two northerners laughing their heads of every 10 seconds. It was unlike anything we had ever ridden before.






Picking our way through the Alpine terrain we found a lake to chill at, skim stones and catch our breath and take it all in, certainly not a normal day in the office.





Arriving at the end of what was a 30-minute descent we were stoked! Feeling fortunate that we chose to explore these places we are lucky enough to visit with the World Cup Circus as apposed to hitting the hotel gym or rest.
Now it was time for the race... Game on!
Elliott finished an awesome 24th in his first year of elite racing with Team CRC-Mavic.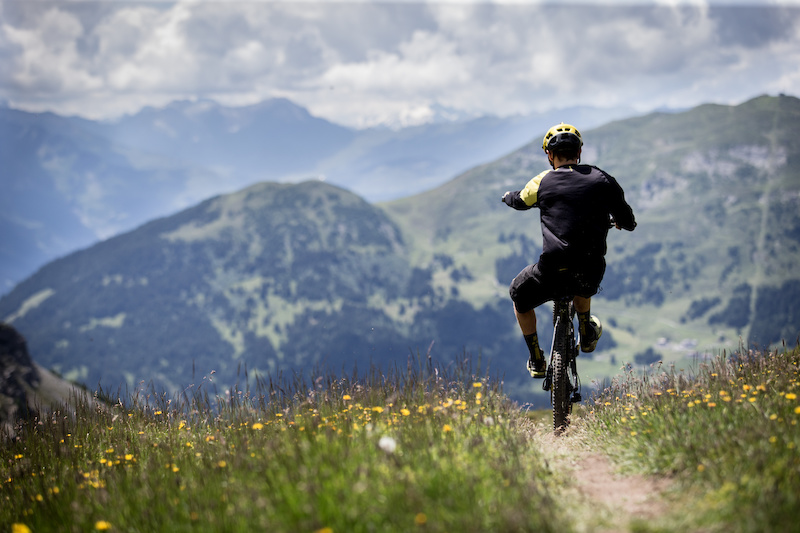 www.Nukeproof.com
Follow Elliott on:
Instagram: @ElliottHeap
Facebook: @ElliottHeapMTB
Must Read This Week