Pro Rider, Brett Tippie, Will Sign Autographs and Help Usher in Mountain Bike Season
Awarded
#1
Bike Park in the Southwest by MTBParks.com, Angel Fire Bike Park (www.angelfirebikepark.com) the largest Bike Park in the Rockies, will open with over 60 miles of trails on May 19, 2017 for the summer season. Additionally, bike park organizers are inviting all riders up for the only summer bike demo in the Southwest over Memorial Day Weekend.
"If you've had your eye on a new downhill or cross-country bike but want to try it out before you commit to buying one, Angel Fire Bike Park Demo Daze is a perfect weekend to try the latest bikes on our trails to see which suspension works best for your style of riding," states Hogan Koesis, bike park manager, Angel Fire Resort.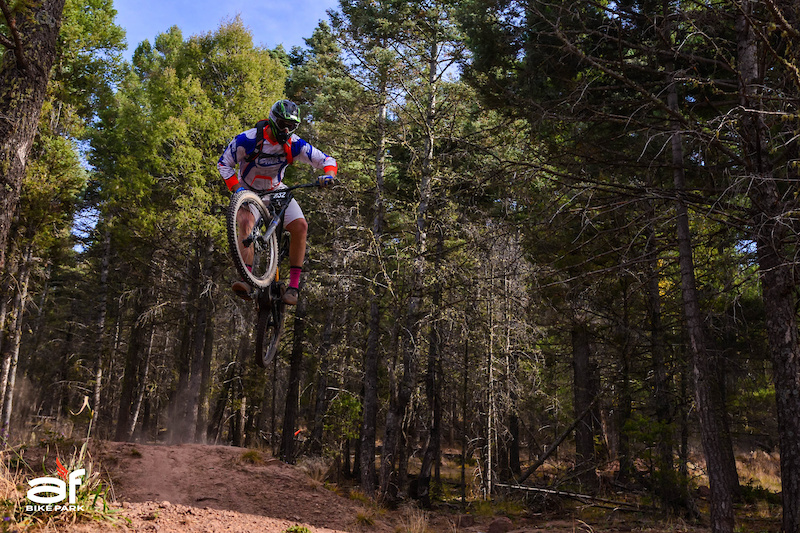 Angel Fire Bike Park Demo Daze
Demo Daze will take place May 27-28, 2017 with bikes and gear from top vendors being shown including Yeti, Santa Cruz, Specialized, and others.
The two-day event is for any riders who are interested in DH, XC, Enduro, or a mix of mountain bike terrain. Angel Fire Bike Park is bringing together bike vendors from all over the country for novice and expert riders to test-ride the latest bikes and try out new biking gear.
"While some mountains charge riders entrance fees, what's great about this demo is our riders can come up and try out the gear all day long for the cost of a bike park lift ticket. The lift ticket will also include access to live music, tastings at the Brewfest tent and entrance to the Red Bull movie premiere that night that takes place outside under the stars," adds Koesis.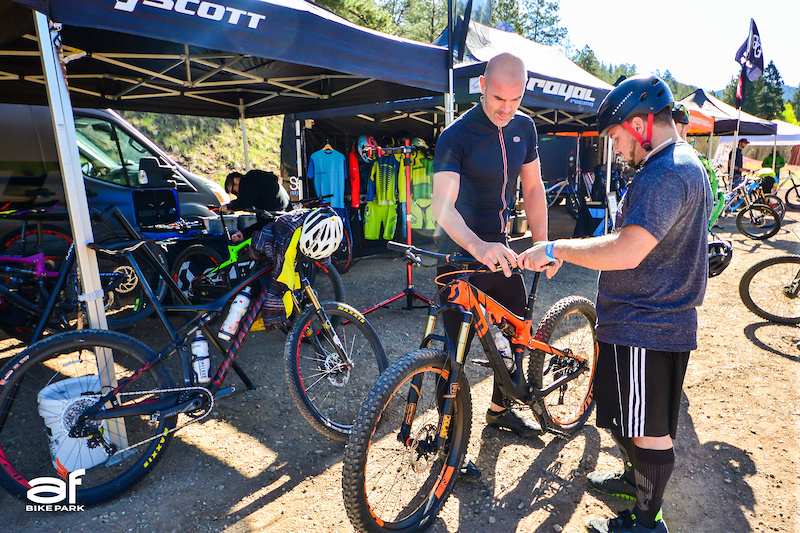 Angel Fire Bike Park Demo Daze
Larger than life personality and pioneer of the freeride movement, Brett Tippie, will be at Demo Daze signing autographs and entertaining attendees with his stories about extreme riding.
"Having Brett Tippie, also known as the Director of Good Times, here at our Demo Daze is a great way to kick off our summer mountain biking season," explains Koesis. "He always offers riders expert advice and entertains all of us with his crazy stories and jokes. He's the perfect addition to our Memorial Day Weekend event."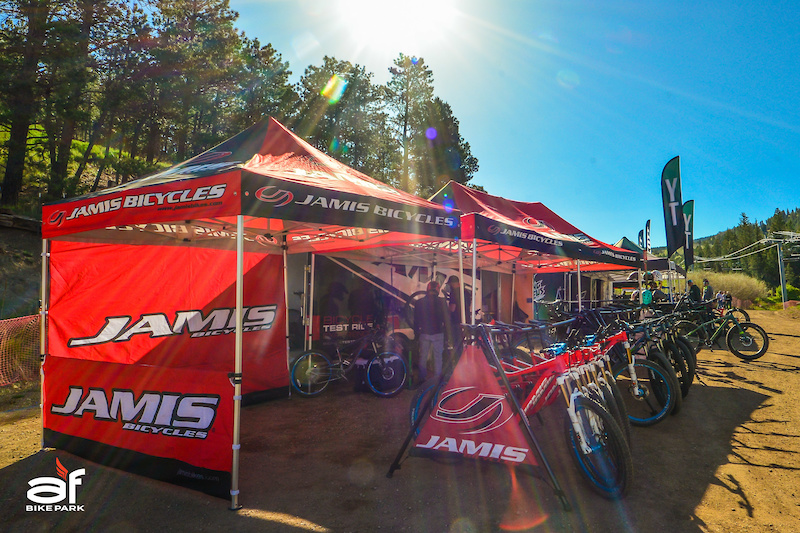 Angel Fire Bike Park Demo Daze
Additionally, the two days of bike demo days will include:
• Daily Bike Demos by Yeti, Specialized, YT, Scott Bikes, Jamis and more
• 'Ride with the Pros' guided trail rides sponsored by Nali Bikes
• Free shuttles to and from the Greenbelt's XC/Enduro-style Trails
• Lift access to Angel Fire Bike Park
• Beer Garden
• Free Red Bull movie premiere
• Raffle to win a DH suspension bike
Lift Tickets are not included with attendance to this event and will need to be purchased to test out a bike in the Bike Park. Riders will need to be 12 years old to test ride and 21, with a valid ID, to enter the Brewfest area.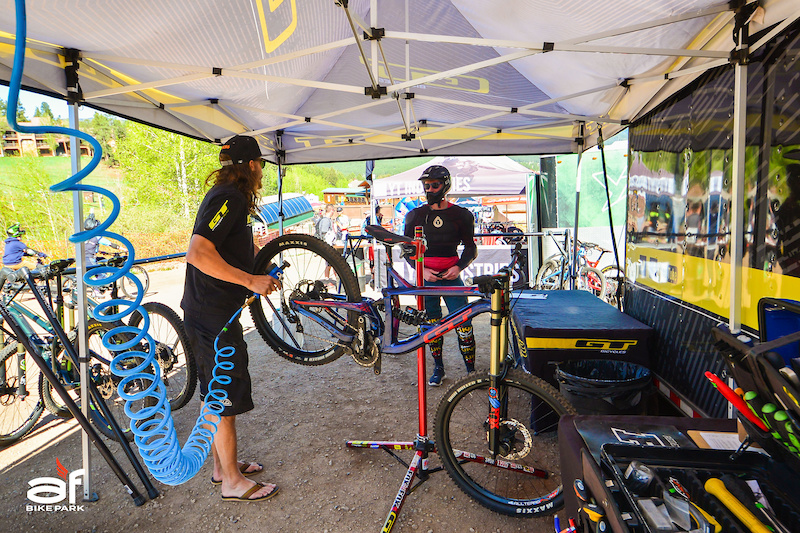 Angel Fire Bike Park Demo Daze
For additional information on Angel Fire Bike Park or Angel Fire Resort, please call 800-633-7463 or log on to www.angelfirebikepark.com.
---
MENTIONS:
@AngelFireBikePark
---