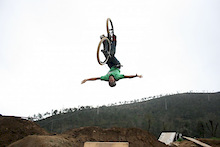 Nicola Pescetto - Who is this kid anyways?
Nicola Pescetto is a young rider from Italy who is out there killing it day after day. This kid is dialed in better than your FM radio, and has the style to back it up.

Read on for the few words we shared with him.