Source: Mt.Washington
The Bearclaw Invitational Slopestyle's first and second runs took place last night (Friday) from 6:00 to 8:00pm in front of a hyped Island crowd and the riding was absolutely off the hook. Bearclaw's course proved to be challenging and in the end, Jamie Goldman of Santa Cruz, California had it dialed from top to bottom and took home top prize.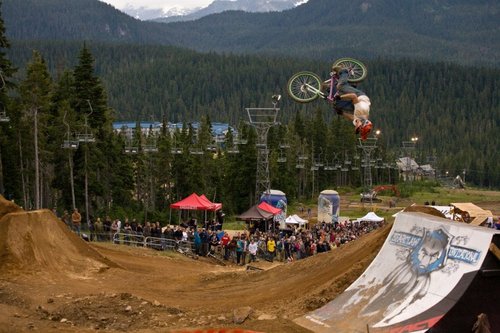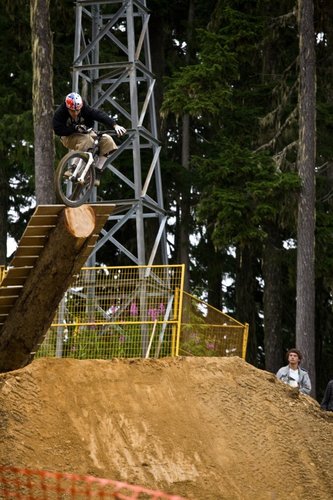 "The riders killed it last night," says event organizer Darren Berrecloth. "If the weather cooperated we would have been able to run the finals today but we're stoked about getting the first two runs in yesterday."
Third rider runs and finals were scheduled to start at noon today but had to be cancelled this morning due to adverse weather conditions.
Thick fog and heavy rains hit Mount Washington Alpine Resort overnight and a large Pacific disturbance is closing in on the west coast of Vancouver Island. The forecast prevented Berrecloth from postponing the finals to Sunday.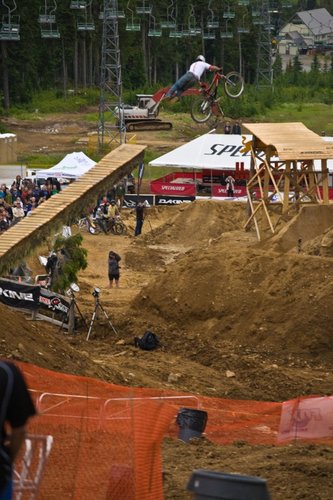 The world's best riders were on hand for the Bearclaw Invitational this year and the riding was truly exceptional. Here's your top five from the third annual Bearclaw Invitational:
1. Jamie Goldman- USA
2. Darren Berrecloth- CAN
3. Graham Agassiz- CAN
4. Cameron Zink- USA
5. Brandon Semenuk- CAN
Thanks to all those who attended the event on Friday night and a huge shout out has to go out to all of the sponsors. We'll see you next year!
Brent
Pics by Johno