DP Brakes, the pioneer and longtime industry leader in sintered metal braking technology, recently announced that after extensive testing they have expanded their line of
products into the bicycle disc brake market.
DP has now launched a website giving bicycle customers the opportunity to purchase their bicycle brakes online at affordable prices!
| | |
| --- | --- |
| | DP Brakes have been the first choice for MX, Enduro and Offroad competitors worldwide for more than three decades, It makes sense that with all of our success and experience we have decided to expand our line of brake pads and rotors into the highly competitive bicycle market. We wanted to make them available on the internet to make it as easy as possible for customers to order them. Larry Mills - President, DP Brakes North America |
According to Mills, DP Brakes is offering three brake compounds for bicycles:
Sintered for Cross Country and Trail Riding – offering the rider excellent performance along with superior wear.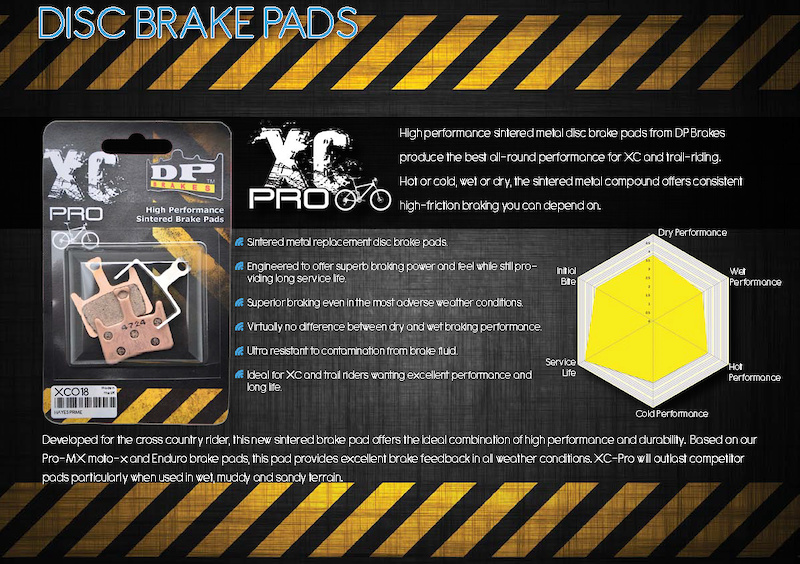 Sintered for Downhill Riding – offering the rider with the ultimate in stopping power and fee.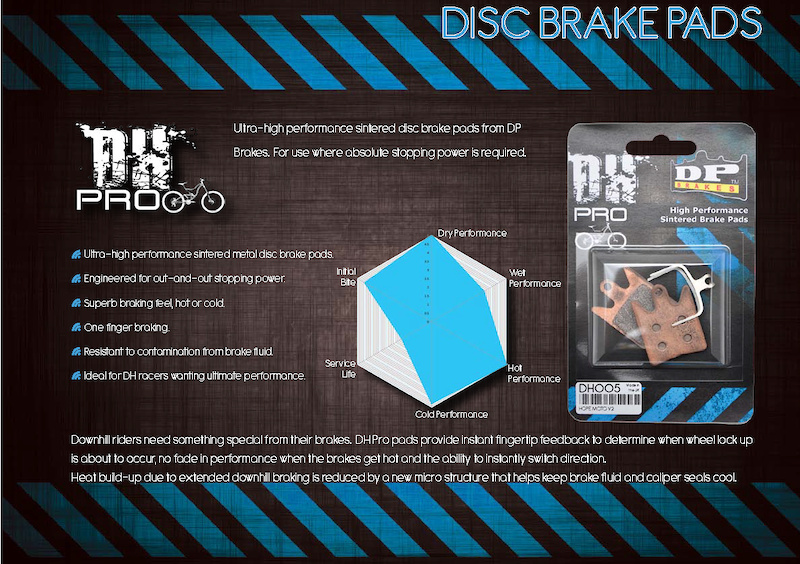 Organic for Cross Country and Trail Riding – for the rider that wants all around performance and value for their money.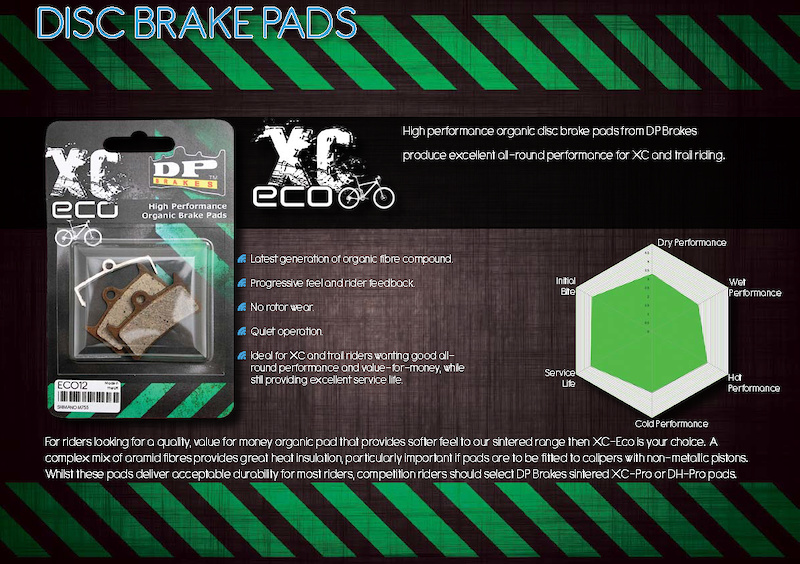 To complement the brake pad line, DP Brakes will also be offering a range of one and two piece standard and oversize rotors made from 410 stainless steel. They are available in 140mm, 160mm, 180mm and 203mm.
| | |
| --- | --- |
| | All rotors will be double disc ground and you can order optional cryogenically frozen treated to increase service life of up to three times longer than standard heat treated rotors. After extensive tests with both our brake pads and rotors, the results have been proven that the rider will experience improved stopping power along with quiet, fade free performance under all conditions. We are very excited to be able to offer this range of brake products to the bicycle market at an affordable, competitive price. Larry Mills - President, DP Brakes North America |
For more information on the complete line-up of DP Brakes brake pads, shoes, rotors and clutch kits, contact DP Brakes North American Headquarters/Tony Mills International Inc. at 4401 Walden Avenue, Lancaster, NY 14086, (716) 681-8806, or visit them on the web at
www.dp-brakes.com
or purchase online at
www.dpbrakesusa.com
.