PREPARE TO HAVE YOUR MIND BLOWN
FELT BICYCLES DEBUTS ENDURO
SPECIFIC 559 WHEELSIZE


Faster acceleration
Lower weight
Enduro specific
April 2014: Felt Bicyles Intl. Headquarters Irvine, CA
Felt Bicycles is proud to announce the Spring '14 release of the proprietary 559 EnduRAD Enduro specific wheelsize for 2015 Felt models. With the rise in popularity of 29" and 650b wheels, Felt saw a market segment that was being underserved by the sometimes "too big" existing wheelsizes, and Felt began looking for solutions immediately. Originally a children's bicycle tire standard, 559 has been repurposed to complete Felt's already incredible Enduro-specific lineup. The key to 559 is its size: 559 is only 12.5mm and 4.28% smaller than 650b, making it an easy transition for those accustomed to larger wheels. The slightly smaller 559 wheel can be ideal in many technical riding situations, including tight switchbacks, jumps, bermed corners, and aggressive, loose terrain. Riders of all ages and experience levels will find 559 to be more playful, more intuitive, and less intimidating than 650b or 29" wheels.
Felt is still 100% committed to its 650b and 29" models, but we feel that offering bikes with 559 EnduRAD technology will give Enduro riders every wheelsize they need to make the most of their next Enduro. 2015 will be remembered as the year that Felt Bicycles made their mark with 559 EnduRAD Enduro Specific wheel technology. As a brand, we believe it's time to claim our own wheelsize:
FIVEFIVENINE.
Felt Bicycle's new 559 EnduRAD Enduro Specific Wheelsize. 2015 EnduRAD bikes available early 2014.
---
I could just feel the stiffness of the 559 EnduRAD wheel, and even the fork and frame were less flexy. The added confidence is a night and day difference with EnduRAD technology. The 559 bike felt so calm and collected as I threw it into nasty sections, I felt like I could get away with anything.
- John Clark, Felt Enduro team and longtime test rider
---

Because of their smaller radius and spoke length, 559 EnduRAD wheels are naturally lighter than comparable 650b and 29" wheels. This opens up the potential for total optimization of spoke, hub, and rim systems for Enduro Specific 559 wheel designs. Tired of denting rims? With 559 you can run rims that are 4% heavier and still have wheels lighter than those of your 650b and 29" riding friends. Thinking about running fewer spokes? 559 allows a 28 hole wheel to have similar stiffness to an equivalent 32 hole 650b wheel. The Enduro performance advantages are palpable. Can you taste them yet?




---
Felt's Virtue Nine One is already so light, I thought the limit had been reached. After riding the new 559 EnduRAD bike, I realize Felt has raised the bar again. Or lowered the bar. The weight is definitely lower, so maybe that means the bar is lower now too. In this metaphor I think the "bar" is higher, but literally the bike weighs less now. Either way, going from the Virtue Nine to the new 559 bike was like going from a feather, to an even lighter feather that's also new and different.
- Charlie Sponsel, Felt Enduro Team
---

If you build three wheels that are 559, 650b, and 29" with exactly the same hubs, spokes, and rims, the 559 EnduRAD wheel will be lighter every time. 559 wheels weigh 4% less than 650b wheels and 10% less than 29" wheels with comparable components. That means 559 can save you up to 200 grams over other, non-Enduro Specific wheel sizes.

Lighter means performance. Lighter means power. Lighter means Enduro. Shed the excess weight of standard Enduro wheel sizes. You'll be riding faster tomorrow when 559 EnduRAD technology lightens up your bike today. Can you smell the weight savings? It smells like Enduro.




---
559 allowed us to really push the boundaries of what we thought was possible with straight-line acceleration. Early testing numbers were way higher than we expected, and after hearing the feedback from our test riders we knew 559 was the real deal. Preliminary testing has indicated that even riders who don't consider themselves "enduro specific" can benefit from 559. With unrivaled access to wind-tunnels at Felt, we also discovered that 559 EnduRAD wheels present over 4% less cross-directional area than 650b, and over 10% less than 29" wheels. We're really excited to bring 559 EnduRAD to market, and we believe 559's pure bred, Enduro Specific ride quality will make you a believer as well.
- Eddie McDonald, Felt MTB Marketeering and 559 advocate
---

With a lower weight and smaller radius, 559 EnduRAD wheels can out-accelerate any comparable 650b or 29" wheel. In a scientific double-blind matched pairs head-to-head acceleration calibrated forcometer test, 559 outperformed 650b and 29" every time. Riders could feel their power moving them forward on 559. No hesitation, no waste, no joke. Like a father passes on his saddle-worn wisdom to the children he brought into this world, 559 will allow you to transfer the power in your systematically-trained legs to the undulating trail under your smaller, Enduro Specific tires. If you're tired of wasting your best efforts on a wheelsize that can't deliver the sort of acceleration you demand, 559 is calling... "Enduro." Can you hear it?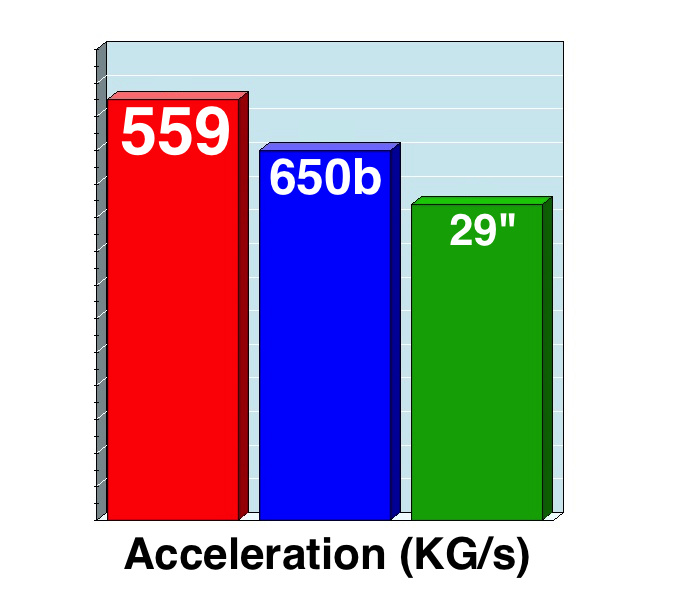 The data is in. In a straight line, on a smooth surface, in a laboratory environment, 559 is the fastest. Hands down.

Felt team rider Charlie Sponsel testing 559 EnduRAD at Felt's top secret winter training facility in Laguna Beach.

559 EnduRAD wheels have a radius that's only 12mm smaller than 650b; roughly 4.28%. This has two key benefits. First, 559 is almost exactly the same size as 650b; this means that 559 bikes will be easy to adapt to for riders who have already grown accustomed to 650b wheels. No sharp learning curve here, just get onto 559 and get ready to rip. Second, 559 is almost exactly the same size as 650b. This provides a wheelsize for riders who aren't quite ready to step up to 650b. If you're not sure about 650b, you're the perfect candidate for 559.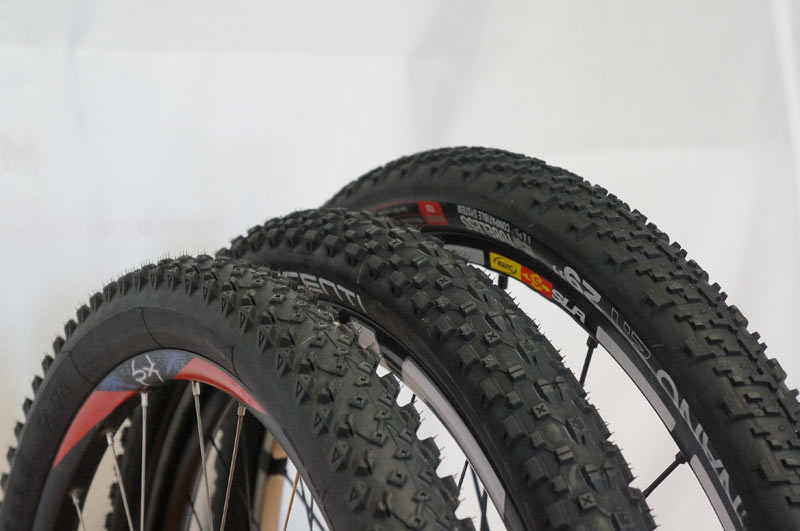 Because the jump in size between 559 EnduRAD and 650b is so small relative to the jump between 650b and 29", 559 is ideally positioned to help 650b riders find that extra edge. 559's size positions it to excel in the aggressive, long-travel enduro market, and when you get on 559 we think you'll feel the difference immediately. Can you feel it yet? It feels like Enduro.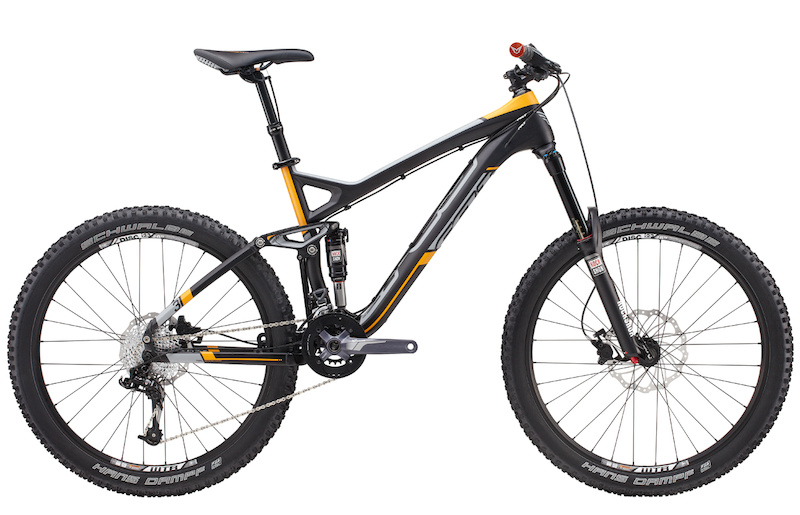 The all new, completely redesigned 2015 Felt 559 Enduro Specific 160mm travel Compulsion LT3 EnduRAD, complete with Felt's revolutionary 559 EnduRAD Enduro Specific wheelsize.
The constant need to push forward, no matter the cost. The unwavering commitment to bring your best to the game, day in, day out. This is where true innovators live. Never rest, never tire, never stop working to tweak and fix and tinker and rethink. But, in a way, that's where they find their peace. That's where they find their solace. In an ever changing world where nothing is constant, true innovators allow their thinking to flow like water. Never fighting to go backwards, never trying to go uphill and return to the origin, water is always moving, flowing down the stream of life towards the oceanic terminus of total innovation. But the journey never ends: innovation is never complete. Once out to sea, it evaporates on the ocean's surface, leaving behind the excess baggage of salt and sediment, and innovation floats freely, carried by clouds back to the origin of the stream, ready to begin the journey again.

- Morgan Freeman
FASTER

than 650b and 29".



LIGHTER

than any comparable 650b or 29" wheelset.



UNLEASHES

untapped possibilities for frame design and rear travel.



ENDURAD

offers a ride that 650b simply cannot compete with.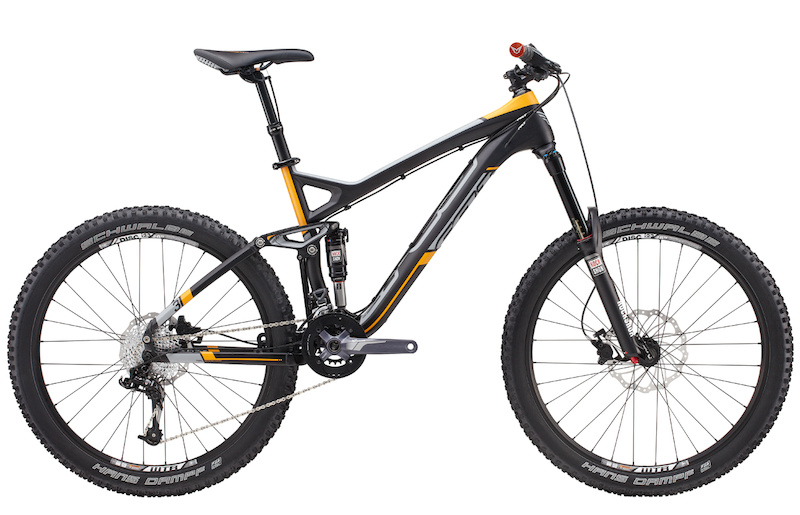 The 2014 non-Enduro Specific Felt Compulsion LT3 with the existing 26" wheelsize
We at Felt simply are not going to let the wheelsize haters stop us from offering a wheelsize that we believe Enduro riders will benefit from. There has been a lot of angst in the mountain bike world about new wheelsizes and the headaches they introduce. Felt recognizes that 559 will require different tires, forks, and wheels from 650b and 29", but from the riders up through engineering to the highest positions in management, the Felt Bicycles team believes that the benefits of 559 cannot be overlooked.

Before moving forward with 559 EnduRAD, Felt made sure that tires, wheels, and suspension from the best manufacturers would be available to support the Enduro Specific wheelsize.
559 EnduRAD tires are available from Maxxis and Schwalbe, among others. Fox and Rockshox both offer a wide range of 559 EnduRAD compatible forks. 559 EnduRAD Enduro Specific wheels are available from Easton, Mavic, WTB, and DT Swiss. 559 is about no compromises, no excuses, and no hesitation. Felt's industry partners believe in 559 EnduRAD technology. They can see the Enduro capabilities. Why can't you?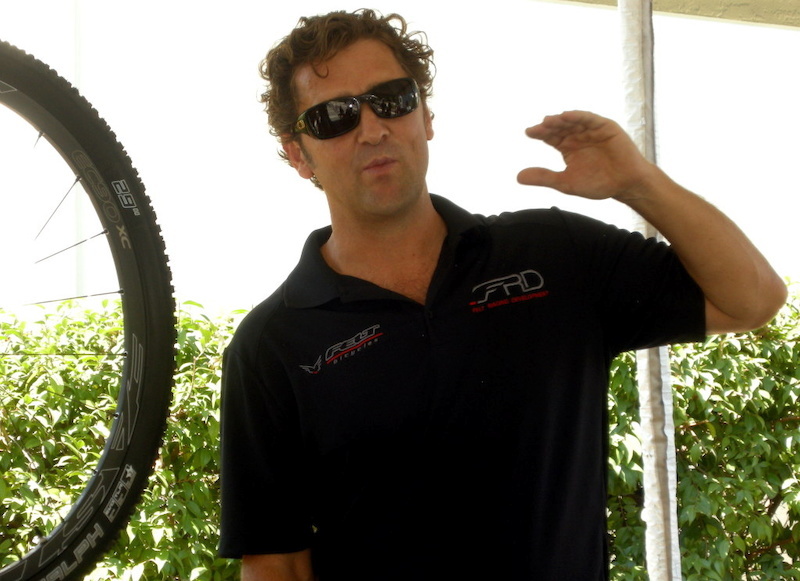 Felt developed 559 EnduRAD as an Enduro Specific wheelsize, but that hasn't stopped World class riders in other non-Enduro disciplines from exploring the benefits of the 559 wheelsize. Rumors indicate that Greg Minnaar, Josh Bryceland, and Steve Peat have been suspension testing on 559 downhill bikes over the winter, and that Minnaar will be racing a 559 bike at the upcoming Pietermaritzburg World Cup in mid-April. Far from the world of Enduro, trials sensation Chris Akrigg has also been seen using 559 wheels on his trials bike, utilizing their increased stability and wide tire patch over standard 24" trials wheels. EnduRAD can help these riders find the edge.

-Scott Sharples, Former World Cup rider and Felt Mountain Bike Product Manager
The polls are in. The world's best have tried 559, and they believe the hype. It's time to get off the couch. It's time to stop wasting your rides on a wheelsize that can't handle your Enduroness. It's time to get: