Kirt Voreis is one of our sport's most vibrant personalities and he loves to share his stories and good fortune with others. Fox has been one of Kirt's biggest supporters over the years and together they've wrangled up some great prizing for readers here at Pinkbike.
Happy Thanksgiving
!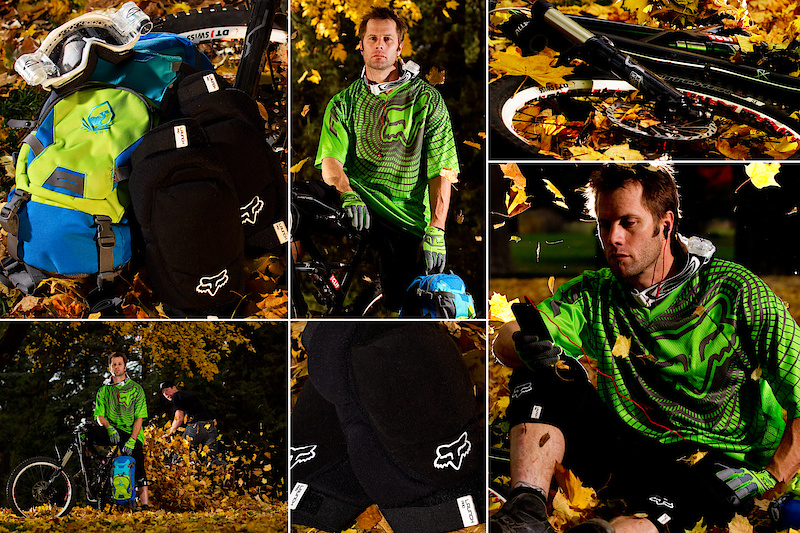 ---
You've evolved with the sport Kirt, ever miss the days with Palmer on the WC race circuit?
I definitely miss those days. I miss doing runs and coming into the pits to work out issues with the bike. Back then everything was prototype. I've worked suspension that rattled every bolt and tooth loose into something almost controllable by race day. Those days were dangerous. Palmer was always a hoot. When we walked through the pits people would either start talking shit or scatter. That's how it was, always some

chaos

. We were loud. Palmer was so spun out on what he wanted to accomplish that everything he did in-between his conquests he gave the same amount of energy. So be it positive or negative it was 1000 percent. We were completely stupid together and when you added Peaty or Rob Warner, things got really out of control, on and off the bike. I always tell stories of those days and think of those guys often.
Before you head out for a big ride or even to the Dirt Jumps, what are some of your must haves that you take on every ride?
I always wear a helmet, knee pads, gloves and ankle braces. If I don't have those things I don't ride. I learned my lesson too many times. Besides the essentials, I usually bring two shovels in case I see some kid who looks bored and wants to help and of course my Camelbak comes everywhere so I stay hydrated and I fill it with Clif Bar goodness. If I'm digging, I gotta have my tunes.
Do you go over your bikes daily, weekly - still got that T-Rav servicing your fleet?
I always check my spokes. Riding park de-tensions them quickly. Other than that I shred until things rattle, break or need lube. As for Travis he has many jobs and will be popping up here and there working for teams who need his help. Ex World Cup DH pro Colin Bailey will be coming on the road with me this year as the Specialized AllRide team wrench bringing his knowledge of racing and work ethic for the kids to learn from.
Why did you choose Bend, Oregon as the place to "Settle Down", what makes it so special?
Well, my wife is from Portland and she would come to Bend growing up to ski and spend summer vacations with her family. When we met all she talked about was how great the Bend area was. We would stop through while on tour and I instantly fell in love with it. I never want to leave.
You do the Specialized Allride Tour and have the Specialized Allride Academy, seems that you love to give back to the sport. Tell us about your motivations to give back?
Growing up I didn't have shit. I lost my Father at a young age and basically learned a lot on my own. Along the way I had many people who gave me bikes, skateboards, advice and a chance to better myself. I feel I should give back everything I can to do the same for others. It's the only way. I've known since the first generous guy hooked me up with a bike, that's what I want to do for others.
---
Kirt wants to know, "What are you thankful for?"
Leave your answer below in the comment section.

Contest closes at Noon (PST), November 29th, 2010. Names will be drawn from the entries and we'll announce the winners on December 1st, 2010.
---
Prizes to be won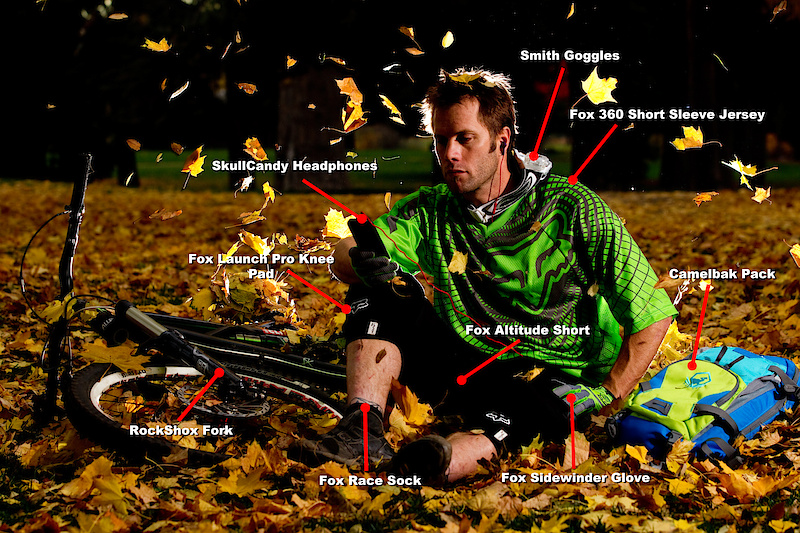 Photos by Sven Martin Photography