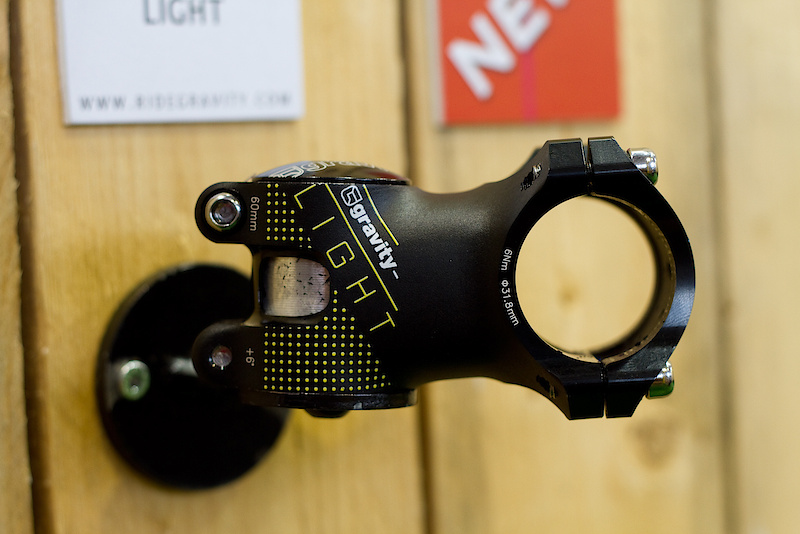 A lot of work goes into this small piece of hardware. The new refined Gravity Light stem is not only dressed up in new graphics for 2011, but also sees a major change in how it is made. The previous version was CNC'd which took quite a long time, but also used up too much material. The model pictured here is manufactured using a 3D forging technique - massive amounts of pressure are used to bring it to a nearly finished state, with it only needing to be cleaned up a bit and sent off to get colors done. The Gravity Light name makes sense here as the stem shown above weighs an impressive 145 grams, yet is still built to take whatever jump you have in mind. Three lengths are available, 90, 75, 60, and the 45 mm that is pictured. Oversize 31.8 mm bar clamp only. If you have a 1.5" steerer there is also an option for you, but only in a 50 mm length.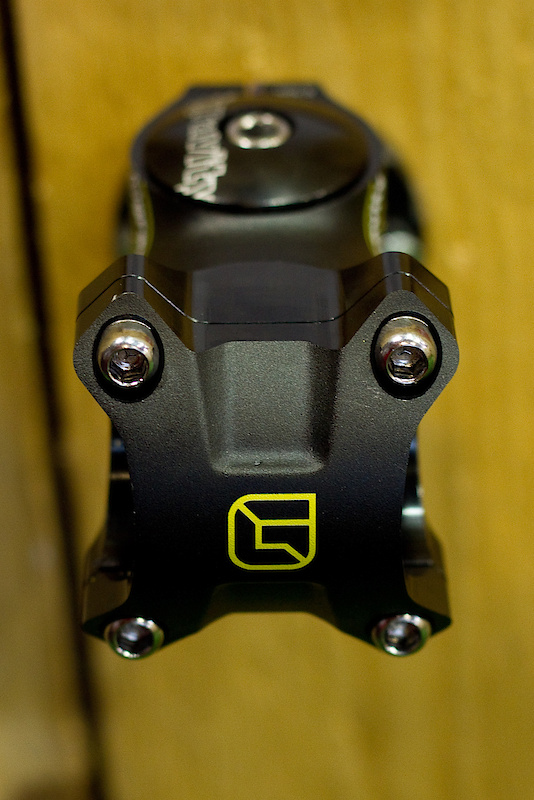 The 3D forging process that creates the Gravity Light stem involves a much larger machine than you may expect. These massive machines shape parts by sheer force which takes an incredible amount of weight and pressure, and no doubt creates quite a racket. Some of the advantages of forging include less wasted material than you'd have by using a CNC machine, as well as preserving the grain during the manufacturing process, thereby increasing strength. Listen to the audio to learn more about the process.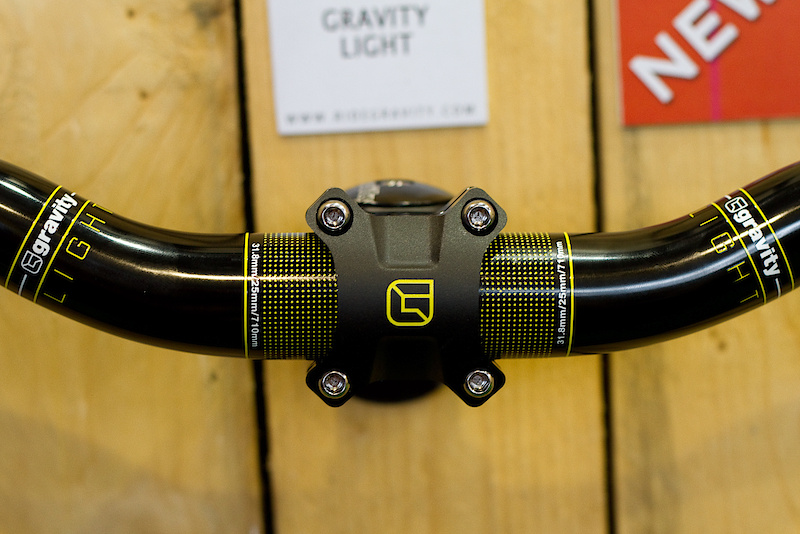 While not quite ready in time for Eurobike, expect to see some sweet signature Andrew Taylor graphics debuted for the Gravity Light line in our upcoming Interbike reports. It will be bright.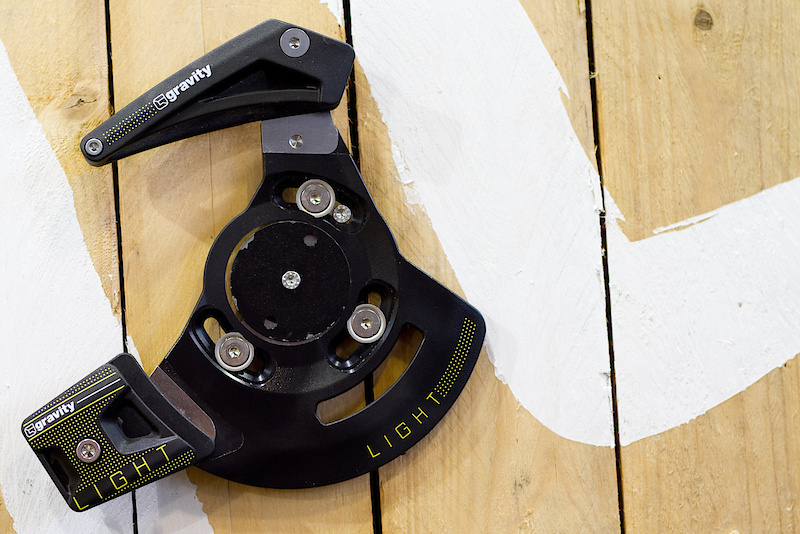 Admittedly, Gravity isn't the first name that comes to mind when thinking about chainguides, but their Gravity Light model may have people changing their mind. The design is simple and clean, as well as using Dupont's Hytrel material for strength and quiet running action. The aluminum backplate fits both ISCG and ISCG-05 mounting tabs and will work with 36 or 38 tooth rings. Yes people, it does look like other guides... There are only so many ways to keep a chain in place.
Gravity uses Dupont's Hytrel composite for the guard, lower guide, and upper guide piece. The material is designed to have enough give in order to prevent it from breaking, but be strong enough to stand up to hard everyday use. Sounds like interesting stuff.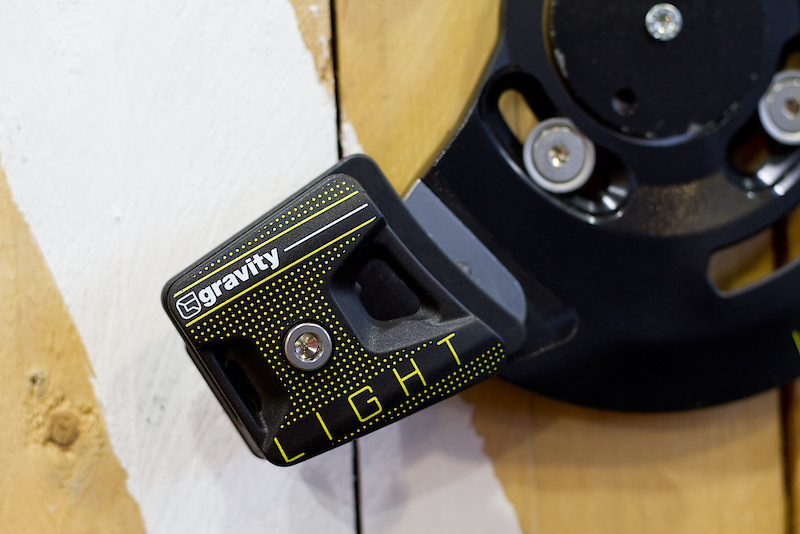 Not only does Gravity use Hytrel for the guard, it also manufactures it in such a way to have a controlled failure if the worst does occur. On that day that you miscalculate your speed and end up 50/50'ing that big step down, the guard features a bevel that lets it fail - if it does fail- away from the chain rings, therefore hopefully limiting the size of your repair bill.
to see their entire lineup.