When talking about bicycle frames, the term "handmade in America" typically conjures up images of intricately lugged steel 29ers, one-off creations built by artisans who have decades long waiting lists of customers eager to remortgage their homes in order to purchase a modern antique for themselves. Based in Denver, Colorado, Guerrilla Gravity takes that notion and crushes it like an empty can of Pabst Blue Ribbon – they've built their company on the idea that bikes made in the United States don't need to be exorbitantly expensive, or excessively fancy for that matter.

The Megatrail is their latest creation, a bike that takes the long and low geometry of the company's downhill bike and puts it into a more pedaling-friendly package. Available with 26" or 27.5" wheels in sizes XS-XL, the aluminum-framed Megatrail can be switched between 150 or 160mm of travel, a change that also alters the head angle and bottom bracket height. Guerrilla Gravity offers multiple build kit options, with complete bikes starting at $3995 USD and the frame only going for $1925. As configured, our test bike comes in at $4845.



---
Guerrilla Gravity Megatrail Details
• Intended use: all-mountain / enduro / freeride
• Wheel size: 27.5" (26" option available)
• Rear wheel travel: 150 or 160mm
• 66.5° HA in Trail mode or 65.5° in Gravity mode
• Aluminum frame
• Fork: MRP Stage 170mm
• Shock: Cane Creek DBinline
• Drivetrain: SRAM X1
• Brakes: SRAM Guide R
• Weight: 30.7lb (
size M w/o pedals
)
• MSRP: $4845 USD
•
www.ridegg.com
---


Frame Design

The Megatrail has a decidedly utilitarian look, with only a few curves to be found on the raw aluminum frame. A full 1.5" headtube adds to its brawny appearance, as does the downtube gusset and the large diameter tubing used for the front triangle. Our test bike didn't come with ISCG tabs, but this has since been changed, and they are now included as a standard feature. Pressfit bottom brackets continue to gain in popularity, so it's refreshing to see a traditional threaded bottom bracket on the Megatrail, a design choice Guerrilla Gravity made to decrease the likelihood of the bike developing annoying creaks or groans.




Internal cable routing may be trendy these days, but the only internal routing to be found on the Megatrail is for the dropper post and a portion of the rear derailleur housing. Otherwise, everything is cleanly routed along the top of the down tube, where there's also room to mount a water bottle. A Syntace 12x142 thru-axle is used to secure the rear wheel, a system that uses a pinch bolt on the drive side to hold the derailleur hanger in place along with the sleeve the axle is threaded into.




Suspension Design

Keeping with the theme of simplicity and low maintenance, the Megatrail relies on a linkage driven single pivot for its 150 or 160mm of rear travel. An anodized aluminum link connects the seat tube and the seat stays in order to allow Guerrilla Gravity to achieve their desired suspension characteristics, which in this case were enough support for pedaling without losing small bump sensitivity, and a gradual ramp up to avoid bottoming out on big hits. Enduro Maxx cartridge bearings are used throughout, and the majority of the rear suspension hardware can be accessed and removed from the non-drive side.

Changing the bike's geometry is achieved by removing rear shock bolt, sliding the shock up or down to the desired position (there is a groove on the inside of the swingarm that makes it easier to quickly guide the shock into place) and then reinserting the bolt and tightening everything down again. Trail mode uses the top mounting hole and gives the Megatrail 150mm of travel, a 66.5° angle, and a 13.2" bottom bracket height, while Gravity mode uses the lower position bumps the travel to 160mm, slackens the head angle to 65.5° and drops the BB to a ground scraping 12.7". The change between modes also affects the suspension's leverage curve, giving the bike a softer midstroke in Gravity mode. There's also another bonus setting called Super Gravity - this one is possible if the shock is mounted using the two lower holes, and is claimed to give the bike the firmer suspension feel of Trail mode, but with the geometry and travel of Gravity mode.

"Long and low" might be a fashionable phrase to toss around regarding a bike's geometry, but when it comes to the Megatrail that phrase is entirely true. With a reach of 451mm and a wheelbase of 1186mm, Guerrilla Gravity's size medium has dimensions that are on par or longer than what most companies call a size large. Speaking of large, the size XL is worth mentioning for all the vertically gifted riders out there – there aren't many bikes currently on the market that will accommodate riders up to 6'8" tall.


Geometry


---
Specifications
Price
$4845
Travel
150 or 160mm
Rear Shock
Cane Creek DBinline CS
Fork
MRP Stage 170mm
Headset
Cane Creek 40 Series
Cassette
SRAM X1
Crankarms
Race Face Turbine CINCH
Chainguide
MRP XCG
Rear Derailleur
SRAM X1
Chain
SRAM X1
Shifter Pods
SRAM X1
Handlebar
Race Face Turbine 35 760mm
Stem
Race Face Atlas 50mm
Grips
Race Face Strafe lock-on
Brakes
SRAM Guide R
Wheelset
Handbuilt DT Swiss 350 Hubs w/ Spank Oozy 295 Rims
Tires
Schwalbe Magic Mary front, Rock Razor rear
Seat
WTB Volt
Seatpost
Rock Shox Reverb Stealth
---
Climbing
For how plush the Megatrail feels on the descents (more on that later) I was pleasantly surprised by the bike's climbing abilities, especially with the DBinline shock flipped into Climb mode and the Stage fork's compression cranked up. With those settings in place there's minimal bob, and as long as you can keep powering down on the pedals the Megatrail will chug along, grinding up and over whatever rocks and roots come its way. Granted, this isn't a bike that will be winning XC races anytime soon, but for what it is – a stout and slack all-mountain machine – it gets the job done without a fuss. Even with the rear shock fully open there's minimal pedaling induced movement, an impressive feat considering the relative simplicity of the single pivot suspension layout. For the sake of comparison, I'd place its performance during out of the saddle climbing ahead of
Norco's Range
, and on par with
Specialized's Enduro 650B
.
There's a particularly challenging (and sometimes infuriating) climb on one of the trails that I regularly use for testing, filled with interwoven roots that are just off-camber enough to stack the deck against getting through them without a dab or two. On the Megatrail, its longer wheelbase proved to be beneficial here, keeping the rear wheel from spinning out even when shod with a semi-slick Rock Razor tire. The stretched out wheelbase does mean a little extra muscle and planning is required to get it through really tight switchbacks, but it didn't take long to get accustomed to the bike's handling demands. Regarding fit, at 5'11" I typically ride a size large, but based on Guerilla Gravity's sizing recommendations I went with a medium, which ended up being a good fit for both climbing and descending. With the Megatrail its best to concentrate on the reach numbers when deciding what size to choose, otherwise there's the risk of ending up with a bike that's simply too big.
Most of my time climbing was spent with the bike in 150mm 'Trail' setting, but I did try tackling a few climbs in 'Gravity' mode to see how much of a difference that geometry change made. That experiment went about how I'd expected – the front end felt more raked out and had a tendency to wander on the steeper sections of trail, and with the lower bottom bracket height careful pedal timing was required to keep from smacking on rocks and stumps. Switching to Gravity mode also increases the amount of sag in the rear shock, which makes using the Climb switch more of a necessity.
| | |
| --- | --- |
| | Once gravity takes over, the extra effort that's required to get the Megatrail to the top of a hill is quickly forgotten, replaced by the desire to see just how far the bike can be pushed. |
Descending
Once gravity takes over, the extra effort that's required to get the Megatrail to the top of a hill is quickly forgotten, replaced by the desire to see just how far the bike can be pushed. Pretty damn far as it turns out, especially if the trail at hand is steep, mostly straight, and full of obstacles to plow through. Those are the conditions when the bike felt most at home, aided by the smooth yet supportive feel of the rear suspension. There was no wallowing or packing up to be felt, and the DBinline took care of every manner of impact without fail, whether it was touching down after launching off a man made jump, or charging hard through a chopped up section of trail.
What about that long reach number and sprawling chainstay length? There's no denying that this is a lot of bike, and running a short stem is required to take full advantage of the roomy front center, but the extra length provides increased stability at speed, as well as placing the rider in a very balanced position between the two wheels, making it easier to get the rear end around sharp turns than those numbers would suggest. That's not to say that you'll be able to effortlessly navigate through ultra-tight switchbacks, but with enough advance planning the Megatrail can work its way through twisty trails without being a burden. On less constricting corners, there's a smooth and stable feeling that's reminiscent of what carving a heel side turn across a glassy lake on a wakeboard feels like, with more traction the harder you push, and the faster you go. It's only when the speed drops that cornering suffers slightly, but for some riders that handling change will serve as extra encouragement to keep it pinned.
One quibble I have with the frame geometry is that the standover height did feel a little tall at times, and for riders that feel like tossing in a mid-trail bar spin (a maneuver that's unfortunately missing from my limited bag of tricks), without a healthy stack of spacers under the stem and higher rise bar, the brake levers will contact the top tube at the 90° mark. According to Will Montague, Guerrilla Gravity's president, the decision to go with a taller top tube on the medium was to make room for a water bottle - the small has more standover height, but also can't accept a bottle. The combination of a longer rear end and taller standover does makes the Megatrail feel slightly less maneuverable when pitted against a bike like
Kona's Process 153
, which also has a longer front center, but shorter chainstays and an extra low standover that gives it a low, ground hugging feel. That being said, this bike can certainly go toe-to-toe with the 153 when it comes to its capabilities in technical terrain.
Travel Modes
I'm a fan of the 'set and forget' approach when it comes to bike geometry, but I still made sure to give all three available travel modes a fair shake during my time with the MegaTrail, even on rides when it was pissing rain hard enough that the last thing I felt like doing was digging for a tool in my pack and playing with shock bolts. After trying the various geometry permutations, Trail mode ended up as my preferred setting for both climbing and descending. The steeper (yet still relatively slack) 66.5° head angle and slightly reduced travel made the bike feel more maneuverable, and given the near-bottomless feel of the 150mm of rear suspension I never found myself missing the extra 10mm of squish available in the Gravity modes. Jumping felt better in the Trail setting as well, due to the more supportive mid-stroke that this position creates.
I know there are riders out there that firmly believe you can never have too much travel, but on all but the absolute steepest trails the Gravity setting made the bike feel a little unwieldy, requiring a greater helping of body language for quick maneuvers than I wanted to serve up. Unless the start of the Megavalanche is in your backyard, it's likely Trail mode will provide enough travel for most situations, including trips to the bike park or shuttling DH trails. The fact that the Trail setting worked so well did make me wonder if Guerrilla Gravity could shave a little weight off the frame by eliminating the adjustable geometry. 150mm of travel may not seem like enough for some riders, but there are certain bikes out there that can't be pigeonholed into a riding category simply because of their amount of travel, and the Megatrail is another bike to add to that list.
Component Check
• Schwalbe Magic Mary / Rock Razor tires:
Longevity might not be the Magic Mary's strong suit, but it has performance in spades, and pairing it with the semi-slick Rock Razor in the back is a recipe for a ridiculous amount of fun on the trail. The meaty front tire provides gobs of traction and cornering support, taking up the slack for the rear tire as it goofs off and gets sideways (in a good way) at every opportunity. It was only on the wettest and greasiest of days when a little more rear tread would have come in handy, but otherwise this is a highly recommended combination.
• MRP Stage fork:
MRP manufactures their Stage fork in Colorado, which is one of the reasons Guerrilla Gravity suggested giving it a try on our test bike over the RockShox Pike RC that's available for the same price. The overall feel of the fork was excellent, with a good balance of suppleness and support, except for one thing: the noise. The Stage takes the cake for being one of the noisiest forks I've ridden in quite some time - the rebound stroke sounds like Darth Vader having an asthma attack, and it's loud enough that other riders noticed it when I came up behind them on the trail. The company is aware that the fork isn't as quiet as it could be, and according to MRP's Noah Sears, they are "trying new chamfering, shaping, and other design ideas to reduce the operating noise." In addition, the QR thru-axle still isn't perfect, requiring more futzing around than I would have liked.
• SRAM Guide brakes:
The Guide brakes themselves worked without any issues, a welcome trend we've been experiencing with SRAM's latest stoppers. The one thing I'd like to see is for them to come spec'd with metallic instead of organic pads. I know, organic pads are quieter, but in wet weather their performance pales in comparison to that of metallic pads.
• Cane Creek DBinline:
We have a mixed track record with the DBinline, but the one that showed up on the Megatrail exhibited outstanding performance to go along with Cane Creek's trademark high level of adjustability. The Climb switch was easy to reach, and the increased low speed compression damping and slower rebound speed that results from flicking that lever made a noticeable difference. The downhill traction was excellent as well, keeping the bike hugging the ground when necessary, but with enough of a platform to keep the bike riding in the sweet spot of its travel.
Pinkbike's Take:
For some reason the word 'freeride' has fallen out of favor, relegated to the past with rickety stunts and drops to flat, replaced instead by new marketing terms like 'mini-DH' and 'enduro race' but I'd venture to say that the Megatrail is a prime example of a modern freeride bike, and I don't mean that in a negative way. Guerrilla Gravity have built a jack-of-all trades, as long as those trades include hucking, plowing through chunder, and general rowdiness. The fact that it's made in the United States is an added bonus, as is the amount of customization that's available when it comes to selecting the components to hang from the frame. It may not be the prettiest or the lightest bike out there, but the Megatrail is built to take a beating, and for riders who are constantly pushing their limits that's often what matters the most.

- Mike Kazimer
---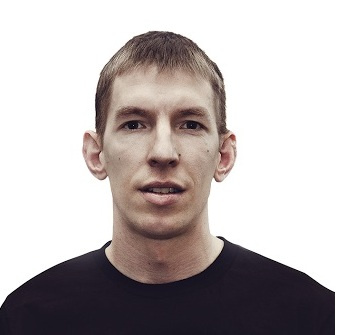 About the Reviewer
Stats: Age: 32 • Height: 5'11" • Inseam: 33" • Weight: 155lb • Industry affiliations / sponsors: None Twenty years deep into a mountain biking addiction that began as a way to escape the suburban sprawl of Connecticut, Mike Kazimer is most at home way out in the woods, carving his way down steep, technical trails. The decade he spent as a bike mechanic helped create a solid technical background to draw from when reviewing products, and his current location in the Pacific Northwest allows for easy access to the wettest, muddiest conditions imaginable.
Must Read This Week