Last weekend saw the first round of the Haibike Mini Enduro series at The Forest Of Dean, it was also Midland Champs so it was all to play for. Rain was forecast for the afternoon but luckily it stayed away and racing was an even playing field for everyone. The tracks were a mix of physical, flat-out, and steep. Riders loved the mix of terrain and no one came down without a smile on their face.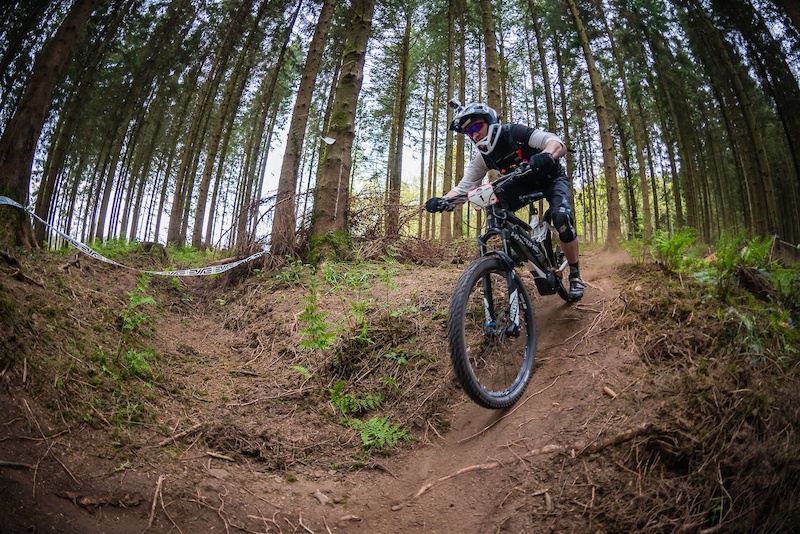 Charlie Williams – E-bike 1st Place
Stage 1
was a mix of everything, from physical pedal sections to steep and loamy turns. Everyone had a smile on their face when they came down. Most people liked the middle section of this stage as it was not too steep but enough to keep great flow after every turn.
Harvey Simmonds at the end of Stage 2
Stage 2
was fast from the start, keeping speed was the aim of this stage. After a fast and flowing top, it darted straight into some technical turns and drops that caught some people out throughout the day.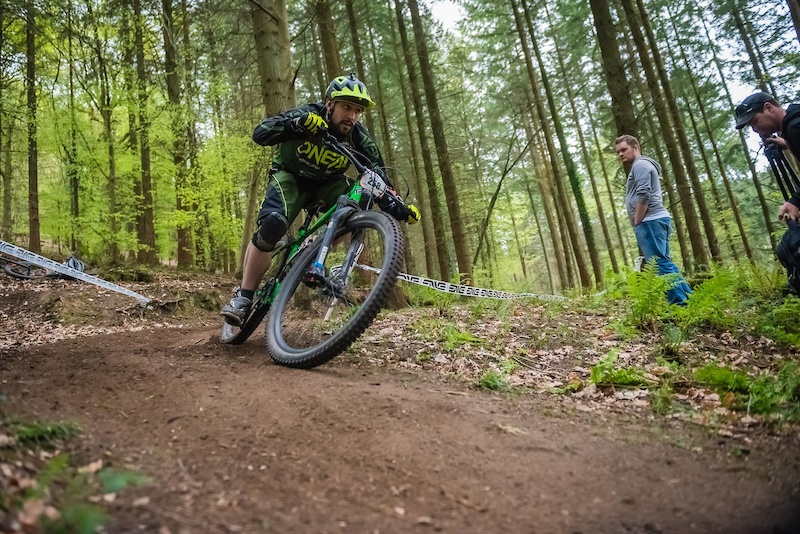 Scott Fitzgerald was one of 18 entrants who had a go in the Hardtail category.
Stage 3
had a long and flat pedal at the top so that riders could give it their all on the last stage of the day. With tired bodies, the course went from flat to steep pretty quickly. Turns were getting blown out throughout the day so riders could either hope for the best or try to stay off-camber and out of the blown turns.
All smiles and laughter after a days worth of racing under their belt.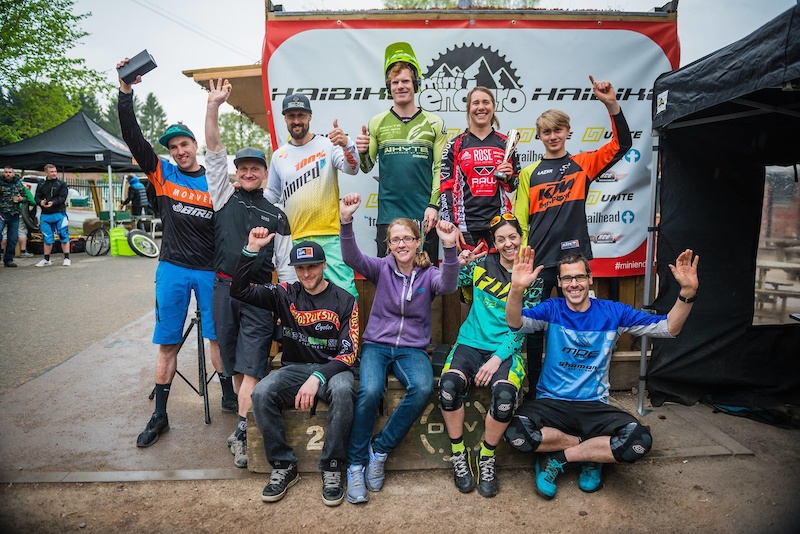 Today's winners and Midland Champions
Sam Shucksmith took the top spot in the Elite Male Category, followed by Katy Curd with top spot in the Elite Women's class. Both also had the fastest times of the day. It was also Midlands Champs so all the people you see in the photo definitely had something to celebrate about.
Results:
https://www.rootsandrain.com/race5624/2017-apr-30-haibike-mini-enduro-2-forest-of-dean/results/
Video and Blog – Behind the Tape Productions
Photos – Doc Ward