On the last weekend in September, the iXS European Downhill Cup will head to Maribor in Slovenia. With one of the most popular downhill tracks, Maribor will once more be on the international stage in 2013.
Maribor is well known on the downhill scene for its high-class racing: the perfect location, a challenging course, beautiful scenery and a highly organised team are this year's ingredients for an unforgettable final weekend of the iXS European Cup. 300 riders from more than 20 nations will have to face the 2.6 km track with a total of 450 vertical meters descent on offer. Among the starters will be some of the biggest names of the scene and with everything still up for grabs, it will definitely be an interesting weekend!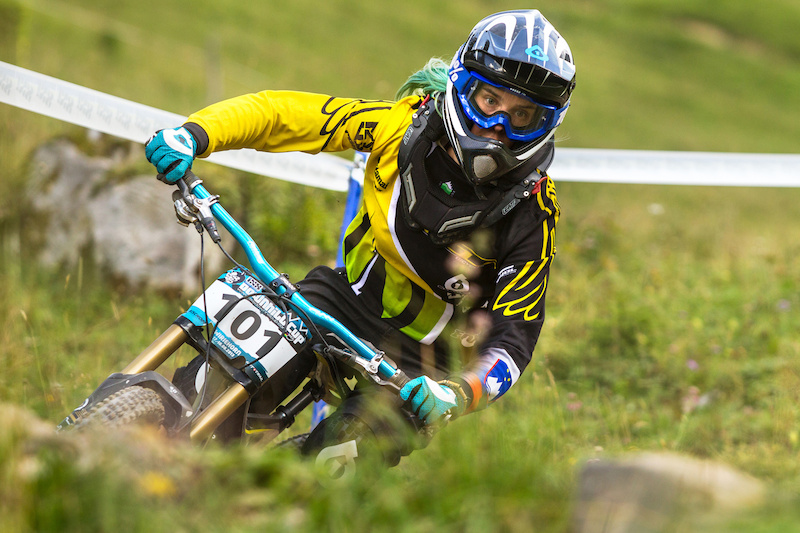 Manon Carpenter (GBR - Madison Saracen DH Team), who went second in the last World Cup, is one of the odds-on favourites in the Elite Women category, due to her third place in the UCI rankings. One of her competitors is Myriam Nicole (FRA - Commencal/Riding Addiction), who reached third place in the World Cup in Hafjell/NOR last weekend and won the qualifying in Maribor in 2010. In the meantime, Zarja Cernilogar (SLO - Blackthorn GT) - pictured above - should be totally relaxed. Not only will the race be a homecoming for her, but in addition, her final result as this year's winner of the overall standings is already in the books.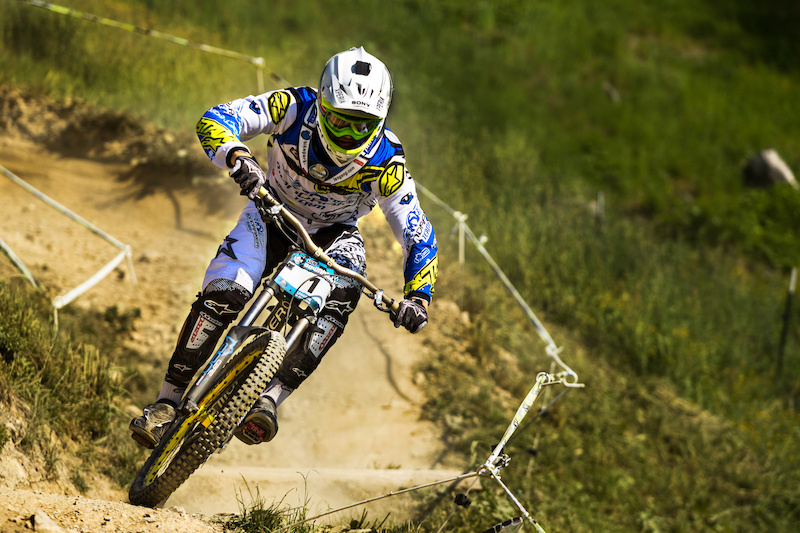 In the Elite Men category, the intense battle is still on between Rémi Thirion (FRA - Commencal/Riding Addiction), World Cup winner of Vallnord/Andorra, Markus Pekoll (AUT - MS Mondraker Team) - pictured above - place 11 in the UCI rankings, Ruaridh Cunningham (GBR - Unior/Trek), winner of two EDC rounds and Robin Wallner (SWE - Team W-Racing) overall winner in 2012 and 25th in the last World Cup in Maribor.
With registration still open, the list of pros is getting longer and longer. Unfortunately, Maribor will be the last big event of the season, before a very long off-season, but it's set to be a huge weekend!
Photos © Thomas Dietze