The DH season in the sunny hemisphere is in full swing & this weekend was the 2nd provincial race in Jonkershoek. 2 days of DH, a few hospital trips & a healthy amount of awesomeness! Needless to say it was a great weekend!


The Jonkershoek track is on my doorstep, so I went on Saturday to see what the track was looking like & to snap a few shots & get a bit of a plan for race day. I was surprised at the number of guys there, but amped because more riders = more photo opportunities. I took the shuttle up & ran straight down to a nice dusty corner I'd shot before, but wanted to try some new angles & get out of my comfort zone.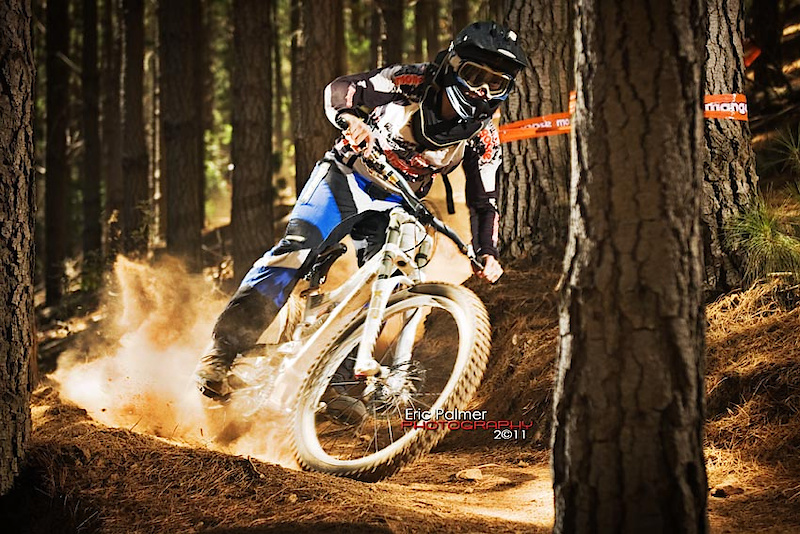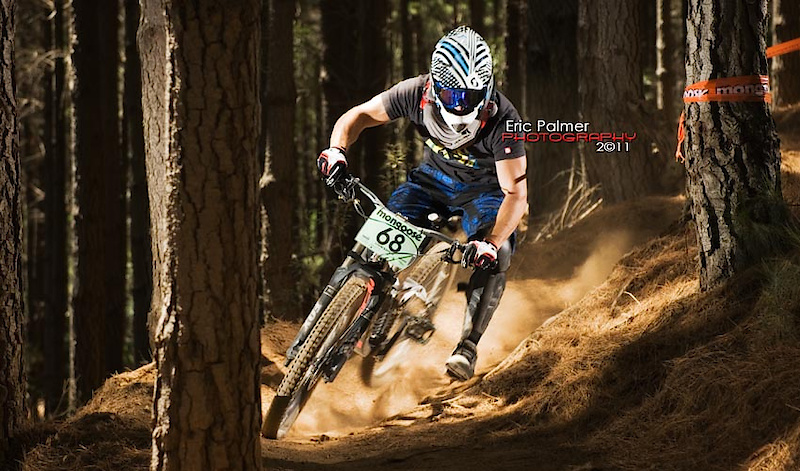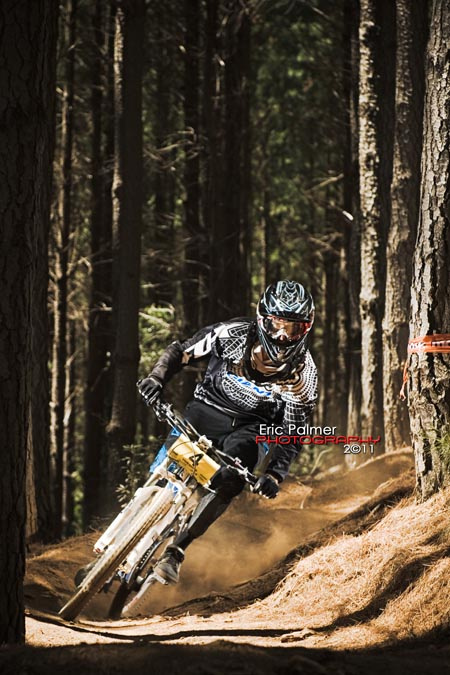 Andrew Neethling is back in SA, and I was happy to get some shots of him on his new Giant!
I knew another soft corner nearby that would have some good roost: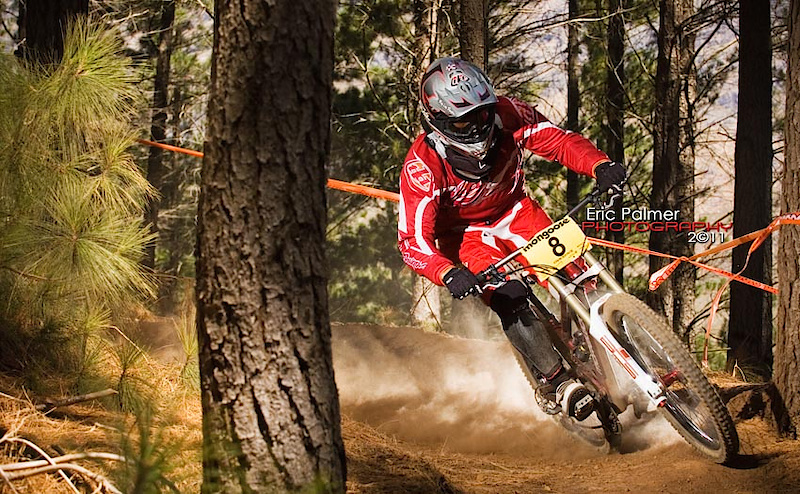 After some dodgy running down steep slopes with 20kg of gear on my back & a tripod & flash in each hand I reached the 2nd road gap. I did a bit of a double take, something wasn't looking right... the forest was "missing". By then it was nearly the end of the shuttle runs & I didn't want to miss a possible lift back to the gate where my car was & being nearly 40°C I wasn't too keen to spend more time in the sun than I needed to. I made a quick mission to the end of the track to find Luke Davis' dad in his bakkie (SA pick up). My lift back was sorted & only a handful of riders left, I set up at the last drop & got a few before I resembled overcooked bacon.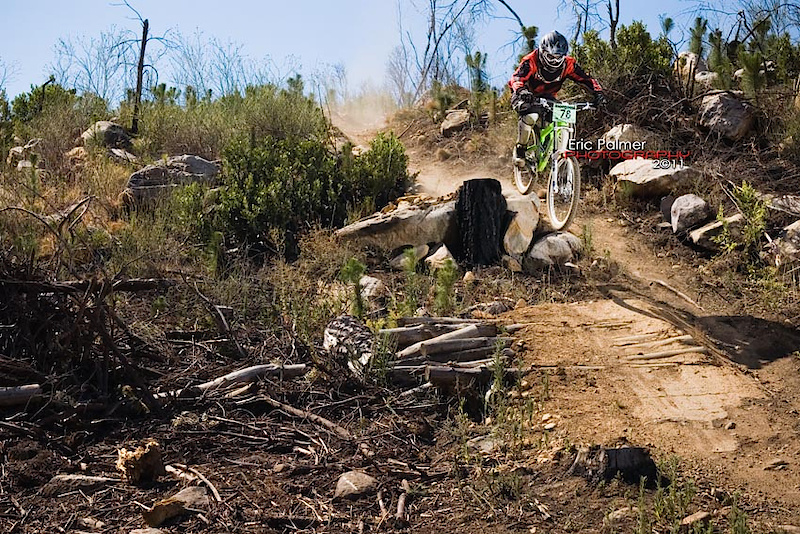 Race Day...
Up early & down to the gate to get the shuttle up... lots of riders, but no shuttle. Everyone was itching to get to the top & after a few minutes our lifts were there.
Snapped a few on the way up...
I skipped the road gap again & went to a little rock drop just after it. I had also shot there before, but had an idea/lighting setup that I wanted to try & had fun there while the guys warmed up with a few last practice runs.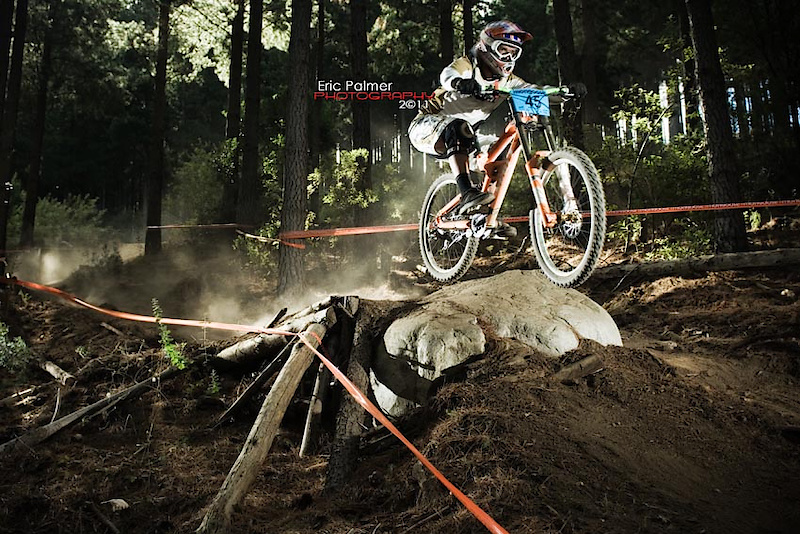 At the next spot I'd seen a nice frame on the way down the day before, nothing fancy on the riding side, but thought I'd give it a go & after a bit of running back & forth to fine tune my lighting I got a few that I was happy with.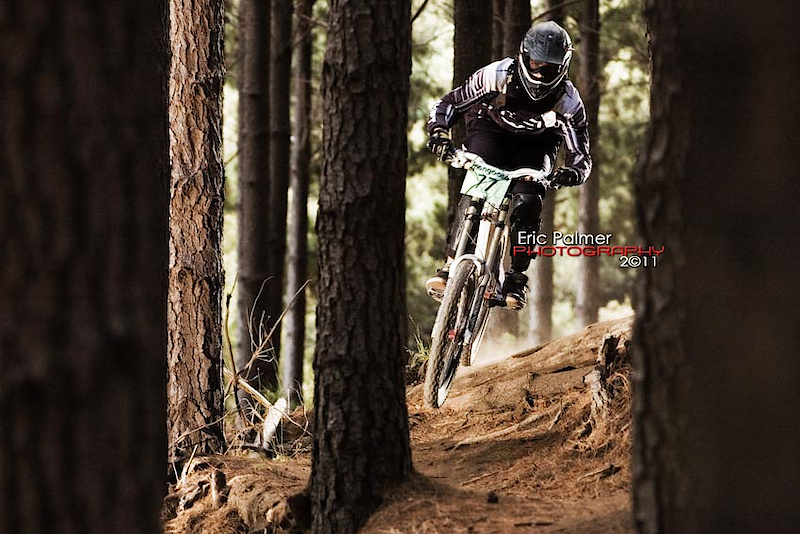 I moved down to a stony corner after a steep shoot & played a bit with my fisheye. I didn't want to get too carried away with it & changed to my 24-70mm after a few shots & the harsh dappled light was actually working in my favor for once & got some great dust trails behind the guys.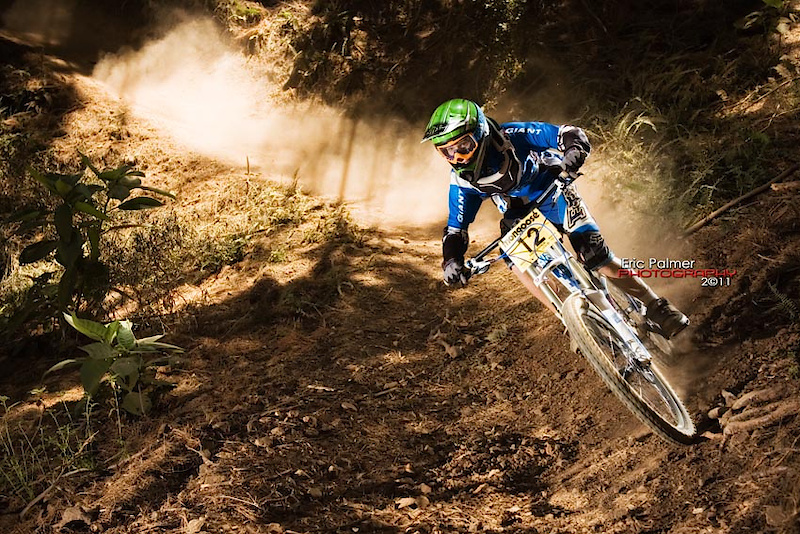 Midway through the group Marius lost control just after the road gap & had to be taken to hospital. There was quite a gap in the riding waiting to get him sorted out, so after the elites it was straight to the 2nd runs. I made my way to the end again & got some shots of the last drop again, but this time with all the sponsors' banners around.
In the end the results were
:
1st Johann "Pottie" Potgieter
2nd Andrew Neethling
3rd Jonty Neethling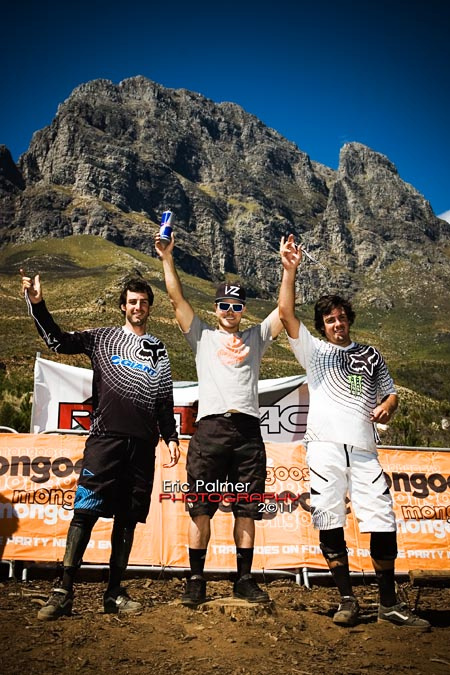 Thanks to Chris Nixon for making WC Provincials happen, all the sponsors for their support & the medics, shuttle drivers & marshals. A great team putting on great races & keeping the DH scene alive & kicking, your hard work is much appreciated & the scene looks to be on the up with lots of new juniors at each race.
UCI is coming to town next weekend & I'll be there to catch the DH & XC, so expect more from sunny South Africa soon!
Full Results: