KHS Racing Camp" is for anyone interested. ALL SKILL LEVELS ARE WELCOME. Only (60) spots to fill. Coaches include; Logan Binggeli, Kevin Aiello and Quinton Spaulding. The camp includes an all inclusive;
•Two days of Top Level Professional MTB Coaching
•Bike Setup
•Accommodation discounts / free camping
•Shuttle Access •Lunch
•Goodie Bags (KHS Sponsors),
•Access to our Race Pits
Please email; quinton@khsfactoryracing.com for details, and book your spot now, as they are limited and will go FAST. Come and join us for a great time, and learn how to go faster from training to diet. It is MTB Science & How to Win."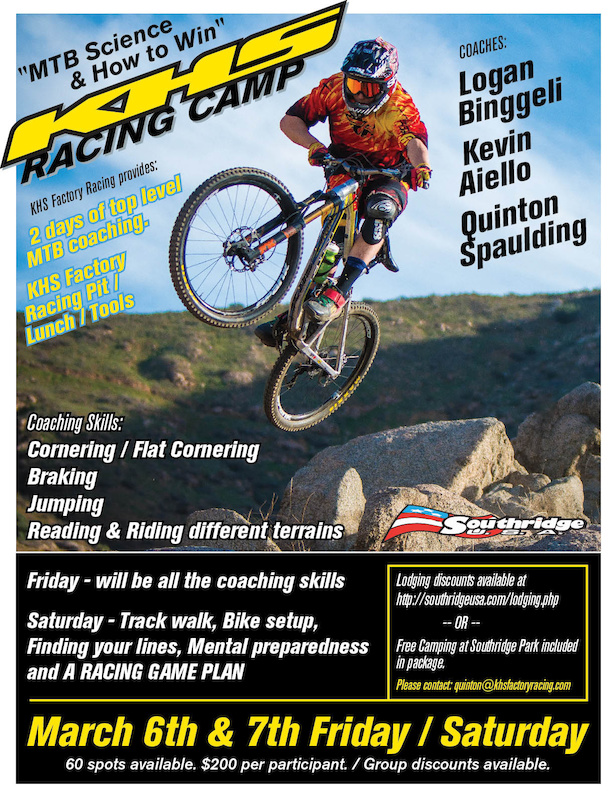 khsbicycles.com/tag/khs-factory-racing
---
MENTIONS:
@khsfactoryracing
---