---
MUST WATCH - Rhythm:
Bas van Steenbergen, Tom van Steenbergen, R-Dog, Vanderham, Storch, Rheeder, and Mitch Ropelato in one video. Must watch.
---
Vital Raw - Best of 2016:
One of the best ways to close out 2016 is to look back at the nastiest DH and Enduro shredding of the year
---
6 Year Old Shredding:
Harry Schofield is six years old and can 360. Kids these days.
---
Tom Dugan & Mike Aitken - Montana / Idaho:
A classic.
---
Chase Hawk - Austin, Texas:
Chase Hawk is one of the few pro BMXers to come out of Austin, Texas. Renowned for his style and his vast trick list across various riding disciplines, he's established himself as one of the premier talents in the sport. Whether in competition, free-riding or video parts, you can't not keep your eye on Chase Hawk.
---
Greg Illingworth - UK/JP:
Going fast and getting stylish.
Greg Illingworth - UK/JP from Will Evans on Vimeo.
---
The Slacklife Series -Trailer:
This looks like it'll be a cool little series.
---
Kilian:
Kilian Jornet is considered the greatest mountain runner ever. But he doesn't consider himself a runner. Join Kilian in his new backyard in Norway as he attempts to ski and run in a single day the Seven Summits of Romsdalen, a 77km route with 9000m of elevation gain.
---
Keep Your Tips Up: Movie Magic - S2E7:
Sean sets the scene for his ambitious new skiing concept at the Revelstoke Mountain Resort in British Columbia, Canada. It's a project full of never-before-seen features, top skiing talent, and epic explosions taken straight from an action film.
---
The Scenic Route - Ep1. - From The Depths of the Earth:
Chris Rubens and Dana Flahr join Mark Abma for a trip deep in the Kootenay wilds, where they immerse themselves in the lifecycle of water. From the Earth's renewing geothermal pools, to the fluffy pillows that weight the ancient rainforest, they imbibe in the core element of skiing. Meanwhile geologist Glenn Woodsworth and First Nations Vern Shanoss explain the scientific and spiritual facets of one of the planet's most enigmatic gifts: hot springs.
---
Attack of La Niña - Full Movie:
"Attack of La Niña," chronicles the deepest North American winter in recent history. This new film follows in the footsteps of "The Way I See It," MSP's 2010 release and the most decorated ski movie of all time. "Attack of La Niña" showcases the talents of today's best skiers in a journey through the snowiest winter of their lives. This action-packed film – captured using the most state of the art camera equipment available – demonstrates the limit of what is possible in modern freeskiing. Featuring super steep descents, unbelievably deep powder, and giant airs, "Attack of La Niña" will transport you to Colorado, Alaska, British Columbia, Washington, California, and many other world-class destinations.
---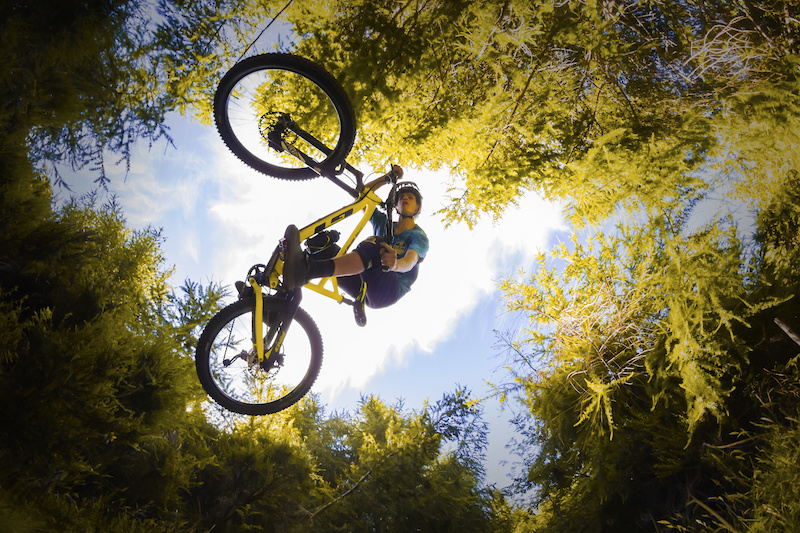 Title Photo by:
Scrobb
---
To check out videos submitted by fellow Pinkbike members that didn't quite make Movie Mondays
here
.