'Founded in 2009, the National Interscholastic Cycling Association (NICA) develops interscholastic mountain biking programs for student-athletes across the United States. NICA provides leadership, services and governance for local leagues to produce quality mountain bike events, and supports every student-athlete in the development of strong body, strong mind and strong character through their efforts on the bike.'

Could mountain biking be the new football in American high schools? Maybe not quite yet, but if any group is focused on changing the curriculum it is the National Interscholastic Cycling Association (NICA). Started by math teacher, Matthew Fritzinger, in Berkeley, California, NICA has been on a crusade for the last six years to incorporate mountain biking into schools as a legitimate option for sports. When the interest grew with the kids in Berkeley they began attending local races, but were discouraged to find no other youth in attendance at that time. Mr. Fritzinger reached out to the race promoters to request high school categories which lead to the creation of NICA and the high school race circuit. Austin McInerny, NICA's Exectuive Director took over coaching the Berkeley team in 2004 and has had a hand in the growth of NICA which now includes 19 leagues in 18 states - with four new leagues to be announced at Interbike. To date over 6000 students and 2500 coaches have gone through the program.



With two race seasons Spring/Fall, NICA certified coaches offer training through the summer and winter months as well - both on and off the bike. The volunteer coaches complete a certification program produced by NICA, hold an annual coaches' license, have wilderness first aid, and submit to a background check. They promote proper rest and nutrition and racers are prohibited from using caffeine as a stimulant for racing. But their focus isn't only on the athleticism, they are also working to build the next generation of trail users and mountain bike advocates by working with organizations like IMBA and producing videos on etiquette.



Pinkbike has come aboard as a supporter of NICA and is proud to be involved with a program that is making mountain biking more accessible at younger ages for our athletes and also more accessible as a concept for families. Just imagine what our sport would look like if our athletes were being coached on bikes as young as the kids who are currently playing T-Ball or soccer. And now imagine a team sport where no one sits on the bench. In an effort to keep the barrier to participate low, as an organization NICA promotes incentives for kids who are giving back to the program, the involvement and support of local bike shops and businesses, and donations of gear, time, and money. NICA is in its fifth year as a nationally incorporated non-profit and relies on donations from the cyclists around the country for continued growth. Most importantly though is the message they promote that an entry level mountain bike is all that is needed to participate. Due to variances between states' and schools' involvement the cost of participation varies from approximately $35 - $50 to register for the year, and another $35 - $50 for each race entry. Some teams charge dues that range from $50 - $100, and all leagues are encouraged to fundraise, which in some cases covers all the costs for the members for the year.


At this time it is still a challenge to standardize the leagues across the states. In some locations the race directors pay out thousands of dollars for permits and in others they are granted use of the land for free. In some schools the coaches are paid for, the students receive credit for their PE class, and even a varsity letter, but in others it is held as a completely separate program as some schools are entrenched in a '
traditional
' sports mentality. It can be hard to fathom that any school wouldn't support an endeavour targeted at developing a healthy lifestyle with the problem the American population is facing with childhood obesity and diabetes, but unfortunately some schools are still run by an older generation of administrators who associate biking solely with doping or Rampage. Part of NICA's program is helping these administrators, and some families, to truly understand what mountain biking is and what it can bring to their kids.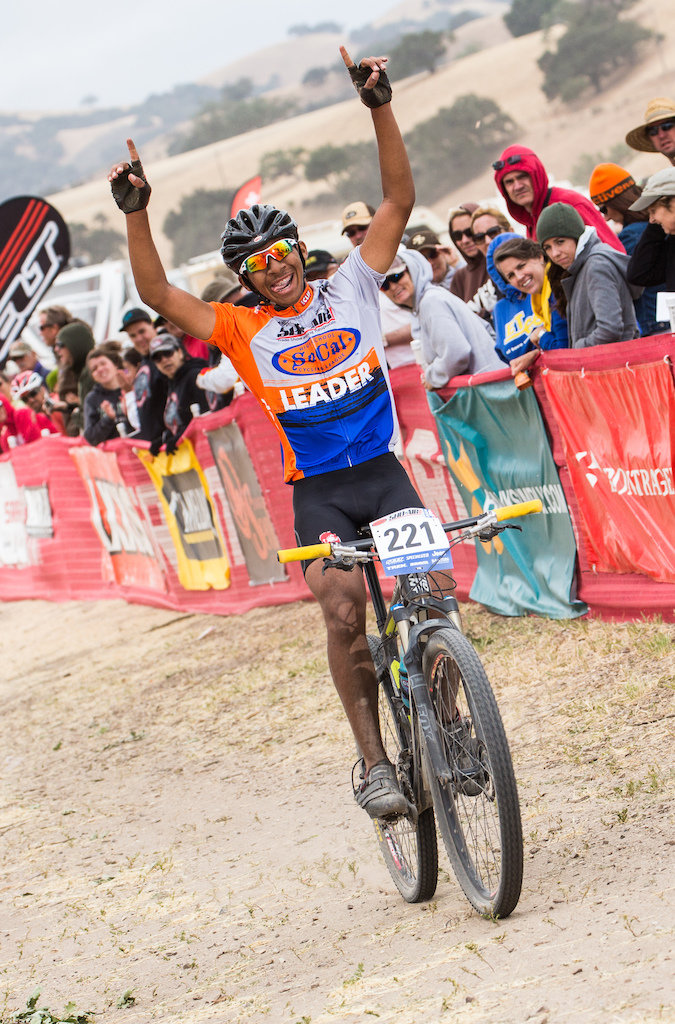 NICA is important for many reasons, but, most significantly, through our efforts, we are introducing adolescents to the wonders of cycling and the empowerment and opportunities that come along with learning how to ride and to being a contributing member of a team. Cycling is the gateway to the realization of personal wellness and a societal shift in community re-engagement for our youth. For many of our student-athletes, participation on their school mountain bike team is the first time they are mentored by caring adult coaches on the practice of safe and responsible cycling on public trails and the connections made between the students and the coaches are strong. Not only do participants learn to ride extremely well, they also learn what it means to be a steward of the natural environment and to be a contributing member of a group. These valuable lessons prepare students for adulthood and enable them to continue riding and racing well beyond high school. NICA is a youth development organization that is helping adolescents become strong and productive members of society.

-Austin McInerny, Exectuive Director
The goal that NICA has - to offer mountain biking as a team sport at high schools throughout the United States, is a big one, but it is one that could changed our whole industry. Allowing kids to access bikes, eduction around advocacy and etiquette, and competition at earlier ages and from different cultural, financial, and demographic backgrounds has the potential to explode our mountain biking population. And with that, our access to land use, market, and even acceptance or understanding by the general public can grow.
You can also watch the 2014 Utah season summary video
here
.
For more information about NICA please visit their
website
or follow them on social media - @nationalMTB.
All photos by
PB Creative
(Phil Beckman).
Must Read This Week